The big news in private aviation this year is the abrupt closure of Aerion Corporation. The darling of supersonic jet technology was here one day and gone the next. It shuttered its doors in May, citing lack of funding as its reason for closing shop. Aerion's biggest financial backer, Boeing, has been equally tight-lipped, but details have begun to emerge about a loss of confidence in Aerion's technology and the viability of its jet. Boeing has chosen to shift focus and throw its considerable weight behind other next-gen transportation projects, including electric vertical takeoff and landing (eVTOL) technology. The pervading question is this: What happens to supersonic aviation now?
Here today, gone tomorrow
Since the revival of the supersonic jet sector, Aerion has been the odds-on favorite to lead the resurgence. The company received early backing from Boeing, and its AS2 concept was one of the first introduced. Aerion also laid the groundwork for supersonic jets powered by sustainable aviation fuels (SAFs).
But 2020 proved too crippling to overcome. In a statement by the company, Aerion cited the pandemic and mounting development costs as its primary reasons for closing its doors, "In the current financial environment, it has proven hugely challenging to close on the scheduled and necessary large new capital requirements to finalize the transition of the AS2 into production."
For lack of a better metaphor, the Aerion simply ran out of runway. Even with initial backing from Boeing, the costs of next-gen supersonic technology development proved too high.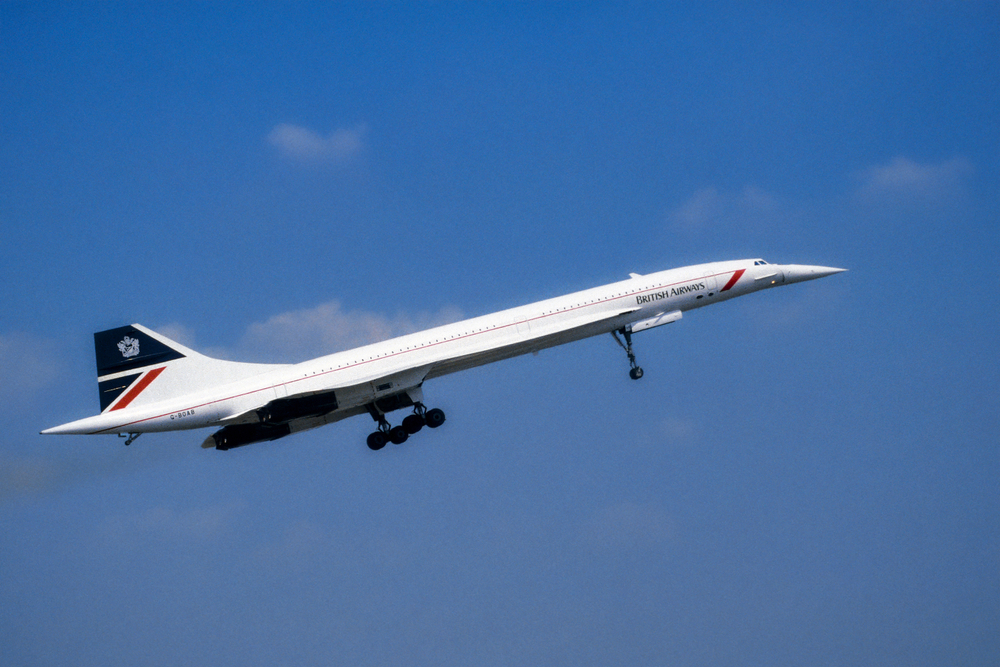 Demand for supersonics isn't going away
While it may have been the primary player in the reemerging supersonic market, Aerion wasn't the only company set on satisfying demand for faster air travel. Now, companies like Boom Supersonic and Archer Aviation have moved into the spotlight.
Boom has been around nearly as long as Aerion, and its XB-1 prototype is now the closest thing to a tangible supersonic jet. Like Aerion, the company is focused on leveraging SAFs and boomless technology to create a supersonic future that's fast and environmentally friendly. With a recent order for 15 jets from United Airlines — and an additional 35 optioned — Boom is quickly stepping into the void left by Aerion.
Archer Aviation is also capitalizing on turbulence in the supersonic market. While the company is primarily focused on eVTOL technologies, supersonics could be on the horizon as a diversification play. The company swooped in and hired a substantial number of displaced workers from Aerion, signaling an apparent interest in supersonic tech.
Right now, Boom stands alone in its sole focus on supersonics. But with Aerion's disappearance, it's not likely to enjoy a monopoly for long. Companies such as Boston-based Spike Aerospace and Exosonic are making moves to refine their technologies and garner investor interest.

Startups embrace their role as disruptors
Which supersonic jets will dominate the skies a decade from now remains uncertain. What is certain is startups will pave the way. Big players like Boeing aren't interested in producing supersonics. They prefer to sponsor their development instead, as illustrated by their backing of Aerion. Why? For now, the more lucrative future rests with eVTOLs. Nothing demonstrates this quite like Boeing's decision to break with Aerion and concentrate more resources on Wisk, its eVTOL project.
As bigger players keep their distance and observe the supersonic market, opportunities abound for startups to break into the skies at Mach 2. And with the industry darling no longer in the picture, it's anyone's market.