[et_pb_section admin_label="Section" fullwidth="on" specialty="off" background_image="https://l-lint.com/wp-content/uploads/2016/03/slider_1_1.jpg" transparent_background="off" allow_player_pause="off" inner_shadow="off" parallax="off" parallax_method="off" padding_mobile="off" make_fullwidth="off" use_custom_width="off" width_unit="on" make_equal="off" use_custom_gutter="off"][et_pb_fullwidth_header admin_label="Fullwidth Header" title="CORPORATE JET INSIDER" background_layout="light" text_orientation="center" header_fullscreen="off" header_scroll_down="off" background_url="https://l-lint.com/wp-content/uploads/2016/03/slider_1_1.jpg" background_overlay_color="rgba(255,255,255,0.82)" parallax="off" parallax_method="off" content_orientation="center" image_orientation="center" custom_button_one="off" button_one_letter_spacing="0″ button_one_use_icon="default" button_one_icon_placement="right" button_one_on_hover="on" button_one_letter_spacing_hover="0″ custom_button_two="off" button_two_letter_spacing="0″ button_two_use_icon="default" button_two_icon_placement="right" button_two_on_hover="on" button_two_letter_spacing_hover="0″] [/et_pb_fullwidth_header][/et_pb_section][et_pb_section admin_label="section"][et_pb_row admin_label="row"][et_pb_column type="3_4″][et_pb_post_title admin_label="Post Title" title="on" meta="on" author="off" date="on" categories="on" comments="off" featured_image="off" featured_placement="below" parallax_effect="on" parallax_method="on" text_orientation="left" text_color="dark" text_background="off" text_bg_color="rgba(255,255,255,0.9)" module_bg_color="rgba(255,255,255,0)" title_all_caps="off" use_border_color="off" border_color="#ffffff" border_style="solid"] [/et_pb_post_title][et_pb_text admin_label="Text" background_layout="light" text_orientation="left" use_border_color="off" border_color="#ffffff" border_style="solid"]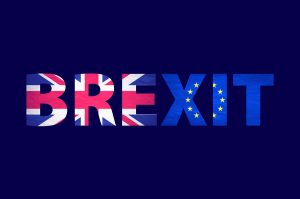 The U.K. vote to leave the European Union (EU) — the so-called Brexit — shocked the world and left many agency and industry leaders worldwide scrambling to figure out what the consequences of the decision would be. One factor particularly affected on a global scale is the aviation industry. Impending regulatory changes have many still wondering what to expect in the wake of Brexit.
Aviation benefits of EU membership
As part of the EU, the U.K. benefited from a number of legislative moves designed to deregulate the aviation industry. According to an article in Pilot Career News, legislation like the European Common Aviation Area (ECAA) and the open skies agreement have resulted in opening the airways for less-restrictive travel between the U.K., Europe, and North America as well as additional countries including Iceland, Norway, and Albania. According to Nathaniel Lichfield and Partners, other aviation benefits the U.K. was receiving included
better laws guiding competition between airlines and aviation companies,
enhanced aviation security and improved safety standards,
higher quality of service for passengers,
improved pricing and increased travel,
newer flight routes and destinations,
more innovative facilities, and
access to new markets.
What does Brexit mean for U.K. aviation?
U.K. voters' decision to leave the EU opened a chasm of uncertainty in the aviation industry, not just in the U.K. but in other countries as well. Article 50 of the Treaty of the European Union outlines a timeline for completion of the U.K. withdrawal from the EU — a maximum of two years. In that time, it will be necessary for members of the U.K. government to either negotiate remaining part of the ECAA and the European Single Market, which will also allow participation in the open skies agreement, or to negotiate new aviation regulations.
Both options have drawbacks. Remaining part of the ECAA will mean that the U.K. still has the benefits of existing EU aviation regulations — but no control or input into changes or updating those regulations. Negotiating new U.K. aviation regulations could result in higher airfare prices, reduced freedom of movement or access, or additional constraints in the industry.
It's still not certain what the final toll of Brexit will be on the U.K. aviation industry. Only time will tell that story.
[/et_pb_text][/et_pb_column][et_pb_column type="1_4″][et_pb_sidebar admin_label="Sidebar" orientation="right" area="sidebar-1″ background_layout="light" remove_border="off"] [/et_pb_sidebar][/et_pb_column][/et_pb_row][/et_pb_section]