Use These Tips to Find the Right Aircraft Broker


Do you have an aircraft you want to sell? Or are you in the market to buy one? Going through either a sale or purchase without the benefit of a good aircraft broker could be more difficult and time-consuming than you imagine. Contracts can be complicated and there are important legal and tax ramifications to take into consideration — especially if you're buying or selling internationally. So, how do you find a great aircraft broker?
Finding reputable brokers
Finding a reputable aircraft broker isn't easy. To find a good broker, you'll need to do some homework.
Look for an aircraft broker with professional presence. These brokers will have websites, social media pages, and listings in business directories. They'll highlight the length of time they've been in business, and, in most cases, that's a good indicator of their business practices.
Ask your colleagues and friends. There's no better recommendation than a happy customer. Ask people you know and trust to recommend brokers they've used. Also, be sure to ask if they experienced any frustrations with their relationships.
Reach out to brokers to get a feel for their responsiveness. Some brokers are competitive and unwilling to share even the most basic information with anyone who hasn't signed a contract for representation. Call several brokers to see if anyone you speak to strikes you as helpful, honest, and personable. Be sure to ask those you talk to about their fee structures and transaction processes so you can begin to understand how — and why — they work.
Check references. Reputable brokers will happily provide reference lists, and you can speak with references to find out how quickly each broker responds, how hard the broker works to meet your needs, and answers to any questions you might have about the broker.
Ask about fee structure. Aircraft brokers are paid much like real estate agents: when the sale is complete. Ask potential brokers whether the buyer or seller pays their fees and if you can get an itemized fee list. It's also important to ask about possible conflicts of interest to learn whether the broker is also representing the seller or if the broker might have vested interest — and receive increased commission — when you buy a specific aircraft or from a certain dealer.
Resources for finding trustworthy brokers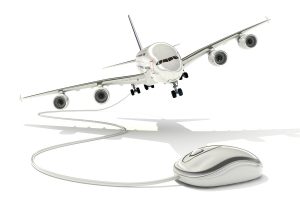 There are no federal regulations governing aircraft brokers, but there are voluntary certification programs that help separate good aircraft brokers from the bad. The National Aircraft Reseller Association has an aircraft broker certification program that includes a code of ethics that brokers must agree to when becoming certified. The National Business Aviation Association doesn't have a certification program, but the group does have a services directory where you can find brokers as well.
It may take some time to find the right broker, but, in the end, it'll be worth it. A good broker can help you find the aircraft you need or sell your existing aircraft for the best price. Take the time to research aircraft brokers and find one who has great references and a proven track record.