In case you haven't noticed, the business and private jet industry is changing. It's no longer the exclusive realm of ultra-high-net-worth individuals or corporation leaders. What is the cause of this changing landscape — and what does it mean for private jet owners or those looking to acquire jets?
New technologies, new customers
New technologies and business models are introducing a brand-new set of people to the convenience and luxury of private aviation. Technology is making it easy to charter flights online. Private jet travel is no longer just for the ultra-rich as charter providers are becoming the Ubers of private aviation. Membership clubs, charter options, and fractional aircraft ownership are making private jet flights available to a wider customer base. Today's charter customers are typically younger, equally likely to be female as male, and probably have never flown private before. Rather than opt for a first-class seat on a commercial flight, these people want the personalized experience of a private charter and are willing to pay for it.
The jet market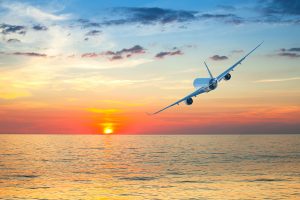 With these new business models, people who otherwise might not be able to buy private jets can still achieve the luxury experiences they're looking for. As more and more people become passengers, jet prices will likely drop as will the number of jets manufactured. In fact, the number of new jet deliveries is predicted to fall 3.7% this year. And, not surprisingly along with that drop in new deliveries, charter flight hours have increased 5% in the last three years.
Some jet manufacturers think these new business models will be good for the industry in the long term. Even though these programs aren't converting flyers into buyers today, "they're introducing people to the efficiency of flying privately who may become future customers," says Scott Ernest, Cessna CEO, in the Bloomberg article.
Industry globalization
With the U.S private and business jet market in a dip, private aviation is gaining momentum in other countries, especially Brazil, Russia, India, and China. And, as what goes down must come up, the number of business jets is predicted to double over the next 10 years, with those countries doing most of the manufacturing. And China's more than one million ultra-high-net-worth individuals are a huge potential market for both private and business aviation.

As the infrastructure needed to support increased air traffic around the world is quickly developing, international business and business travel will likely proliferate. To be competitive in today's global market, business leaders are requiring more on-demand travel options, getting them where they need to be fast and often on short notice. Private jets may be the best — and are sometimes the only — way to reach customers quickly.
And as jet travel becomes more affordable, the jet market may flounder a bit. But with globalization bringing in new customers and jet travel becoming a business necessity rather than a luxury, the long-term outlook is looking good. And with the state of the market, it might be the perfect time for those on the fence to take the plunge into jet ownership.