You Want the Private Jet Experience, but What Are Your Options?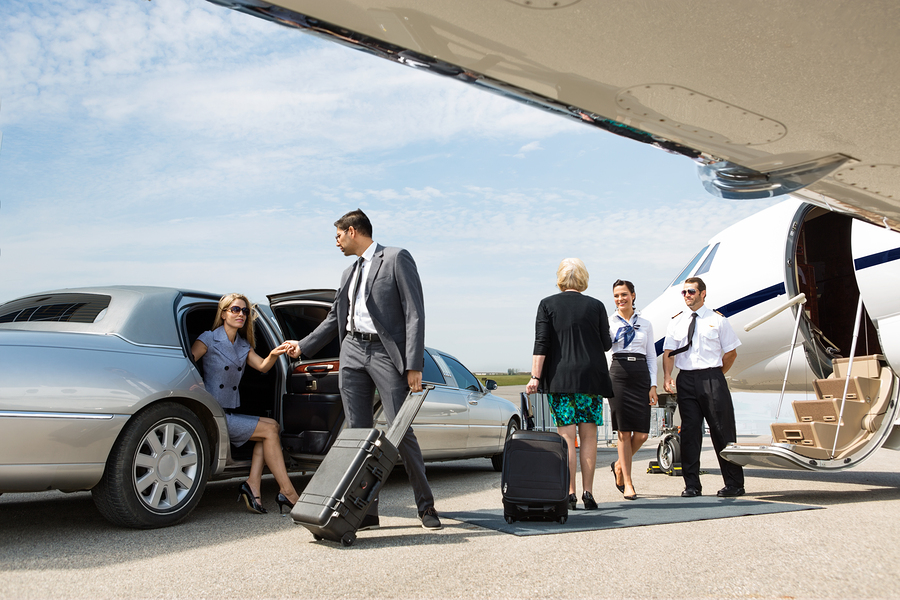 Imagine a flight experience that lets you book arrivals and departures that work around your schedule; allows you to personalize your flight with unique choices in food and drink, entertainment, or office amenities; and doesn't involve baggage claim, flight delays, or long security lines. If you're a seasoned jet traveler, you probably can't imagine any other flight experience. And you're willing to pay for it.
In the early days of private jet travel, the only way to experience its luxury was to own your own jet or be employed by someone who did. Then the charter industry brought that experience to a slightly less wealthy tier of people. These days, you have several options for enjoying the perks and benefits of private jet travel that don't require the cost of full ownership.
Book a charter
A common way to begin experiencing private jet travel is through private charter, in which you basically rent a jet by booking and paying for a specific flight on a specific jet. Charter flights allow you to get closer to your destination more quickly; thus, letting you spend less time travelling and more time at your destination.
While many charter flights have rates between $500 to $2,000 per hour, some aircraft "could be $8,000 per hour or more." Not terrible for short jaunts, but an overseas flight could set you back a hundred thousand dollars or more. The good news: That price is for the jet, which could hold one person or 20. Spread this out over the number of passengers, and the overall price of charter flights — though not cheap — is more affordable.
When you think about a business executive's valuable time, the efficiencies of jet travel are often well worth the price of a charter. And because you are paying for the flight, the provider will typically be open to providing any requested amenities such as Wi-Fi, conference rooms, pet accommodations, or specific foods, décor, and entertainment. And with so many charter companies around, you won't find it difficult to find the right plane at the right price for the right time. Charter flights are usually great options for those who travel infrequently. For those who travel by air often, fractional ownership may be a more economical choice.
Own a fraction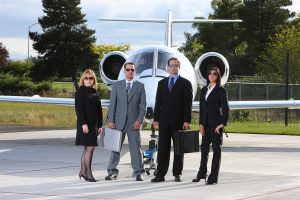 Fractional jet ownership is another option for jet travel without the hefty price tag of full ownership. Fractional jet ownership is like buying into a timeshare luxury condo: For a set price, you have part ownership and get to use it a certain number of days per year or, in the case of a jet, a certain number of flight hours.
One difference is that you aren't buying a portion of one jet but, rather, a portion of a fleet, which contributes to flight availability. All the part owners share in staffing, insurance, and maintenance costs. Fractional ownership is most appropriate for people who travel more than 50 hours per year and need flexibility because of busy and unpredictable schedules. Depending on the type of jet and share you buy, costs can vary significantly. Typically, a one-sixteenth share will give you 50 hours of flying annually. Share owners can typically sell back their unused shares at the end of their contract terms and can also share in depreciation tax advantages.
Play your cards right
Share a seat
With the above options for private jet flights, there will be times when your flights have empty seats — or even empty legs. If you could sell some of those seats or trips, you could recoup some of the upfront flight costs. Well, there's an app for that! If you have extra seats on your booked charter you'd like to sell, there are apps available to facilitate the process. Or you might use empty seats as perks for your employees, friends or family. Seat-sharing simply helps make private flying more cost-effective by making use of empty seats on already-paid-for flights.
Of course, the ideal situation for those who can afford it is to purchase a private jet outright. With your own private jet, you have all the luxury and convenience of private air travel at your fingertips to wherever you want, whenever you want, along with the associated tax advantages of ownership. But for those who can't afford the $3 to $90 million price tag, it's good to know your alternate options. Which one you choose will depend on how flexible you are, how often you fly and how much you want to spend. It's always a good idea to enlist the help of a jet broker or consultant to explore your options.