Light jets are great for regional travel, and a favorite of many charters, but they're limited in range — typically to 1,000 nautical miles or a three-hour radius. The need to go farther usually pushes private jet buyers into the midsized category, but now, Honda is pushing boundaries and blurring lines between light airframes and midsize ranges. Its new prototype, the HondaJet 2600, is light in stature, but it could make coast-to-coast flights to rival the range and speed of its midsized counterparts — and it's a potential game-changer for both categories.

A prototype with exciting possibilities
HondaJet is well-known for its high-performing regional jets, including its Elite S and original HondaJets. It's a strong contender in the 1200-1400 nautical mile range. Now, it's looking to double that range with its prototype 2600 model.
The HondaJet 2600 is designed to meet the demands of transcontinental jetsetters. It builds on the success of the Elite S and its over-the-wing engine mount design — as well as its composite fuselage. It also represents continued innovation of an already efficient design with its improvements to Natural Laminar Flow technology on the nose and wings.
According to HondaJet officials, the 2600 stands to be the first-ever light jet capable of transcontinental flight. It's expected to reach a maximum cruising speed of 450 knots and an impressive flight ceiling of 47,000 feet.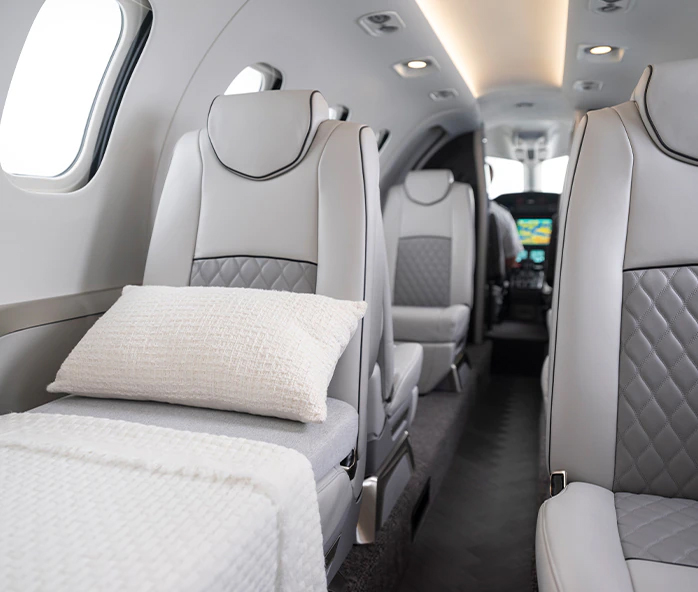 Blurring the lines between market segments
HondaJet is pulling out all the stops in pursuit of light jet market dominance. The 2600 will offer the range of midsized models in a light jet package and come equipped with some of the most advanced features in both markets. It's a true hybrid with the potential to disrupt both market segments.
With seating for up to 11, the HondaJet 2600 will come with one of three pre-configured cabin arrangements, suited to the individual owner. Featuring the tallest cabin height in the light jet class and an unmatched cabin altitude of 6,363ft, it's a jet designed as much for comfort as performance.
In the avionics department, pilots benefit from auto-throttle, auto-brake, advanced steering augmentation system (ASAS) and runway overrun awareness and alerting system (ROAAS) features. These innovations make for smoother, safer flights and blend well with the tremendous efficiency features factored into the 2600's design.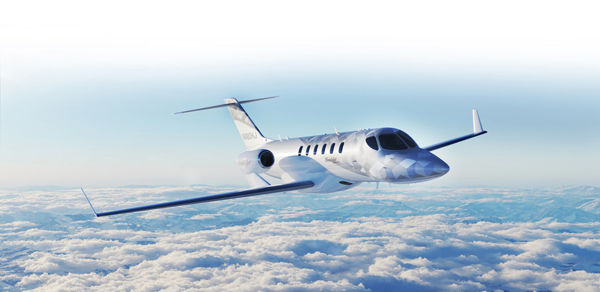 Efficiency like no other
While still a prototype, the HondaJet 2600 already has the industry and its followers buzzing — because of its potential distance, yes, but also because of its clear emphasis on efficiency. It's this efficiency that will enable the 2600 to go the transcontinental distance.
Over-the-wing engine mounting and performance fuselage design are set to make the 2600 up to 20% more efficient than other light jets — and more than 40% more fuel-efficient than a midsized jet during a typical flight.
"With the HondaJet 2600 concept, which enables efficient transcontinental flight, offers new level of cabin comfort and capacity and dramatically reduces CO2 emissions, we are introducing a new generation of business jets," said Honda Aircraft CEO Michimasa Fujino.
Before we can dub the HondaJet 2600 a market-busting hybrid, it's important to remember that at its current stage, it remains a prototype — with no set dates for flight testing or production. In all likelihood, the 2600 concept will evolve into a new iteration before coming to market — one with even more exciting possibilities.