The global response to Russia's invasion of Ukraine has been swift — and economically devastating. Sanctions are hitting every major Russian industry, and the implications of its severance from the rest of the world continue to mount. Aviation is a particular focal point. Eastern Europe is now a dead zone for private jet travel, and Russia's domestic aviation industry is showing signs of duress.
Sanctions have crippled Russian private aviation
Sanctions are already affecting Russia's aviation sector, as aircraft remain grounded following the restriction of airspace by the U.K. and the European Union. Private aviation has suffered mightily. With more than a 25% decrease in the number of private jets flying out of Russia, and Russian business jet activity only accounting for about 7% of total annual flights in Europe, the country's restricted land mass is more of a hindrance for other air traffic between Europe and Asia.
Flight disruption isn't the only effect of EU and U.K. sanctions. Russia looms large in terms of private jet ownership, and its private jets are some of the world's largest business aircraft — about 25% of them are converted commercial airliners. Russian oligarchs own many of these aircraft, which are grounded outside of Russia. Some analysts believe these jets could become forfeited assets or be sold for liquidity purposes as the country's economy suffers.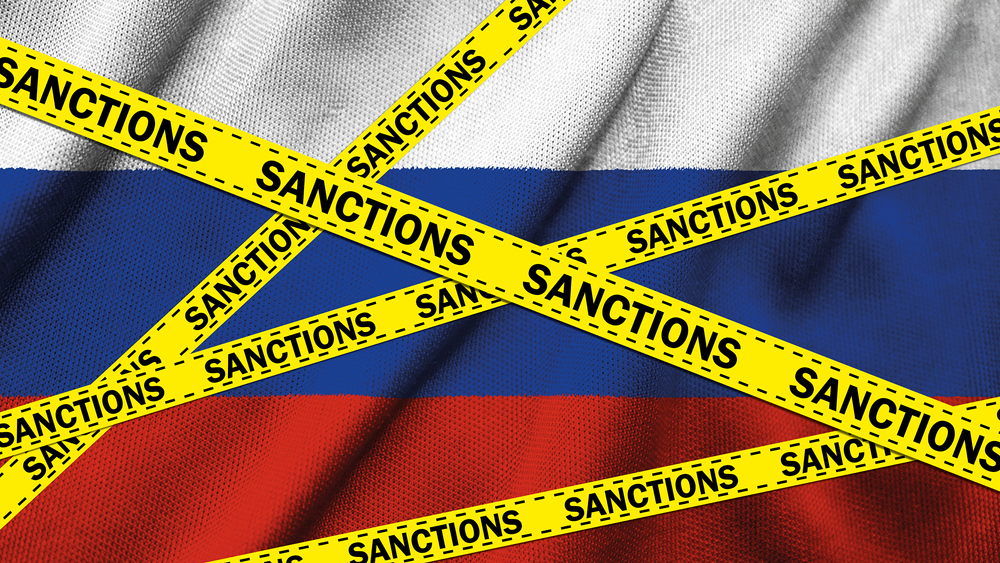 Airframers join the fight against Russia
Sanctions aren't limited to the private jet market. Russia's commercial airlines are also in distress as Western airframers refuse to provide parts, components, and other support for the country's domestic fleets. It's a crippling prospect for commercial airliners confronting the growing possibility of indefinitely grounded fleets due to an inability to keep them airworthy.
Commercial airframers, including Boeing and Airbus, have already ceased export of parts to Russia. Meanwhile, private jet maintenance firms, such as Germany's Lufthansa Technik are setting up task forces to vet exports to avoid violating sanctions against Russia. They're taking great pains to ensure parts shipped to maintenance centers won't end up on Russian private aircraft.

Russia's nationalization response
In retaliation against sanctions, Russia is mobilizing to nationalize foreign assets remaining in the country, including many private jets. Owners with their jets parked at a Russian airport may soon find it's been seized as a Russian national asset.
In March, Russian President Vladimir Putin signed a law allowing Russian airlines to register planes leased from foreign companies in Russia. This makes it easier for Russian airlines to maintain domestic routes, while making it harder for foreign companies to reclaim their jets without approval from the Russian government.
Russia's aviation industry could come crashing down
Even with this hostile takeover of foreign assets, keeping planes won't keep Russia's airline industry afloat. If things continue as they are, experts claim the country won't have any form of viable airline industry within one year, and while smaller countries (e.g., North Korea and Iran) may find this tolerable, it's an economically devastating prospect for Russia — one bound to cause ripple effects in commercial and private aviation around the globe.