[et_pb_section admin_label="Section" fullwidth="on" specialty="off" background_image="https://l-lint.com/wp-content/uploads/2016/03/slider_1_1.jpg" transparent_background="off" allow_player_pause="off" inner_shadow="off" parallax="off" parallax_method="off" padding_mobile="off" make_fullwidth="off" use_custom_width="off" width_unit="on" make_equal="off" use_custom_gutter="off"][et_pb_fullwidth_header admin_label="Fullwidth Header" title="CORPORATE JET INSIDER" background_layout="light" text_orientation="center" header_fullscreen="off" header_scroll_down="off" background_url="https://l-lint.com/wp-content/uploads/2016/03/slider_1_1.jpg" background_overlay_color="rgba(255,255,255,0.82)" parallax="off" parallax_method="off" content_orientation="center" image_orientation="center" custom_button_one="off" button_one_letter_spacing="0″ button_one_use_icon="default" button_one_icon_placement="right" button_one_on_hover="on" button_one_letter_spacing_hover="0″ custom_button_two="off" button_two_letter_spacing="0″ button_two_use_icon="default" button_two_icon_placement="right" button_two_on_hover="on" button_two_letter_spacing_hover="0″] [/et_pb_fullwidth_header][/et_pb_section][et_pb_section admin_label="section"][et_pb_row admin_label="row"][et_pb_column type="3_4″][et_pb_post_title admin_label="Post Title" title="on" meta="on" author="off" date="on" categories="on" comments="off" featured_image="off" featured_placement="below" parallax_effect="on" parallax_method="on" text_orientation="left" text_color="dark" text_background="off" text_bg_color="rgba(255,255,255,0.9)" module_bg_color="rgba(255,255,255,0)" title_all_caps="off" use_border_color="off" border_color="#ffffff" border_style="solid"] [/et_pb_post_title][et_pb_text admin_label="Text" background_layout="light" text_orientation="left" use_border_color="off" border_color="#ffffff" border_style="solid"]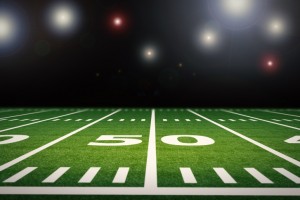 Super Bowl 50 was held on Feb. 7, 2016, at Levi's Stadium in Santa Clara, California, located between San Jose and San Francisco. As the largest American sports attraction of the year, experts estimated up to 1,200 private jets descended on the area as fans lined up for the annual showdown. With wine country and top golf courses nearby, many people expected private jet travelers to extend their trips into Northern California.
As fans across the nation prepared their ultimate game plans, JetSuite got in on the action by offering empty-leg flights for Super Bowl travelers with next-day travel plans on Friday, Feb. 5, and Saturday, Feb. 6. These super deals ($50 for a flight!) were also available for return legs on Saturday and Sunday. JetSuite offered this special for the entire aircraft. With between four and six seats open on their Phenom or Citation CJ3 aircraft, fliers could register with the company online and receive a text message or email when a SuiteDeal became available from the desired airport location.
With as many as five airport options to fly into, logistics were a bit more challenging, but plenty of private jet operators came up with unique solutions to cater to the Super Bowl crowd — including last-minute opportunities and private parties.
XOJet, based in the Bay Area, sells jet cards and offers on-demand charters. It served Super Bowl-style wings and seven-layer dip to passengers. On the ground, it had dedicated staff and concierge services to ensure clients got to parties by ESPN, Rolling Stone, and DirectTV and could secure game tickets if needed.
VistaJet offered its customers who booked and flew to the game VIP credentials to the Bleacher Ball, where the Zac Brown Band performed.
Berkshire Hathaway-owned NetJets had Maroon 5 playing at its private Saturday afternoon concert in Nob Hill, an event only open to NetJet customers and their guests.
The catering companies were also prepared. AirCulinaire, a network of gourmet kitchens catering in-flight meals to private jet travelers, recently opened a large facility in San Francisco. On Super Bowl weekend, it offered customers departing the Bay Area football-themed local specialties. See their Big Game 2016 In-flight Catering Menu to see the fresh delectables they offered for the ultimate, customizable tailgate party.
Contact L & L International if you need assistance in purchasing or selling a private jet.
You can reach our sales specialists today at
sales@L-Lint.com
, call us any time at +1.305.754.3313, or
visit us online
.
[/et_pb_text][/et_pb_column][et_pb_column type="1_4″][et_pb_sidebar admin_label="Sidebar" orientation="right" area="sidebar-1″ background_layout="light" remove_border="off"] [/et_pb_sidebar][/et_pb_column][/et_pb_row][/et_pb_section]