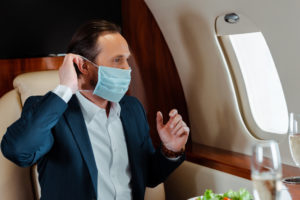 Demand for private aviation during times of unsafe travel is well-documented. Even as recently as the start of the coronavirus pandemic, people have had no trouble booking private charters simply to avoid getting on a commercial flight. Now, we might see another spike in demand — this time due to vacationers.
Although there are still heavy restrictions on travel and little confidence in commercial air travel, private aviation has emerged as a smart way to vacation safely. And while it might mean tacking an extra zero onto your vacation budget, for many, it's well-worth the price for a much-needed getaway.
Travelling in the middle of a pandemic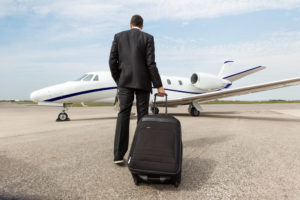 Summer has brought a fresh wave of charter inquiries, and they're all from a new type of customer. Charters like Flexjet and Magellan Jets have witnessed a spike in demand from vacationers due to health concerns amidst the COVID-19 pandemic. People who have the money are desperate to get out of their homes and are willing to pay a hefty price for the sake of avoiding crowded commercial airlines. Private charters took a hit from the pandemic, yet they've broken last year's record for acquisition of new clients.
The coronavirus pandemic ushered in a financial crisis different from the rest. Normally, flyers would save thousands of dollars by going commercial. But in the midst of shattered economies, vacationers are willing to dish out a few extra bucks to stay safe on a private jet. Charters are well aware of this and have begun enticing vacationers with affordable membership programs — from discounted jet cards to pay-as-you-fly rates and even pay-now, fly-later discounts.
Winter destinations and private beaches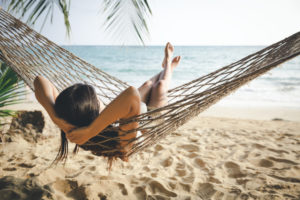 Vacationers want more than private flight accommodations — they're looking for the whole package. Social distancing requirements are pushing clients to visit places normally considered winter destinations. Residents of Florida and Texas are travelling north to ski towns in Colorado to avoid crowds and enjoy the mountainous landscape. National parks like Yellowstone and Glacier are popular destinations for social distancing as well.
Flyers can truly get away from it all with countless vacation spots around the world. Musha Cay Resort is located in the Bahamas and boasts five separate villas, each with their own private beach. Private jets arrive directly on-site thanks to an airstrip at one of the many private islands in Copperfield Bay. Sweet Bocas in Panama offers a villa in the middle of gorgeous waters and connects to its own private island, also private jet accessible.
Private aviation remains strong

New clients search for remote destinations while the usual summer hotspots have yet to reopen. Even though some popular vacation spots are hosting a soft reopening, travelers are hesitant to visit cities and other places with heavy foot traffic due to ongoing social distance requirements. Villas and hotel buyouts are favored alternatives for people who want to visit extended relatives in privacy.
Cruises and commercial flights aren't great options right now. But private vacations are still possible for those desperate to get out of the house. And with deals like jet sharing and cheap flight cards, now is the best time for vacationers to take a trip in their very own private jet. It all adds up to a revitalization of the private aviation industry, one flight at a time.
The expert jet brokers at L & L International are here to help you acquire the perfect jet.
Need to sell your jet? We can assist with that, too.
Contact
the private aviation professionals online, at
sales@L-Lint.com
, or at
+1 (305) 754-3313
.