Celebrities and the mega-rich love to live in luxury, and those following them in the tabloids get sneak peeks inside their opulent lives. While you obviously do not want the paparazzi following you around, you can draw inspiration from the stars as you design your next aircraft's interior or refurbish your current business or personal jet.
The Manhattan airship
Many claim that the Manhattan Airship is as sophisticated as its New York namesake, and they might not be wrong. Deep mahogany wood, brass and rich jeweled hues are reminiscent of the Empire State Building. Much like a luxury cruise liner, the lounge's décor is inspired by the Chrysler building. Retractable bar stools lit by vintage sconces and joined by a lambskin divan create a cozy and inviting ambiance. A panoramic city loft window allows passengers to enjoy any skyline in style.

The Hollywood airship
In a similar vein, the Hollywood Airship stands as a stark contrast to average private jets, boasting light colors and bold chrome accents. The neoclassic artwork ushers passengers back to the golden age of Hollywood, and a lounge area similar in design is filled with 1930s glam, including backlit crystal structures and tributes to great black-and-white films of old.
Ed Force One
When rock stars go on tour, many take busses or fly commercial airlines. But not Iron Maiden. These heavy metal head bangers traveled around the world on Ed Force One, flown by Iron Maiden singer Bruce Dickinson. The jet transported band members, staff, and all their equipment from country to country — making close to 50 tour stops along the way.
Mercedes-Benz style VIP jet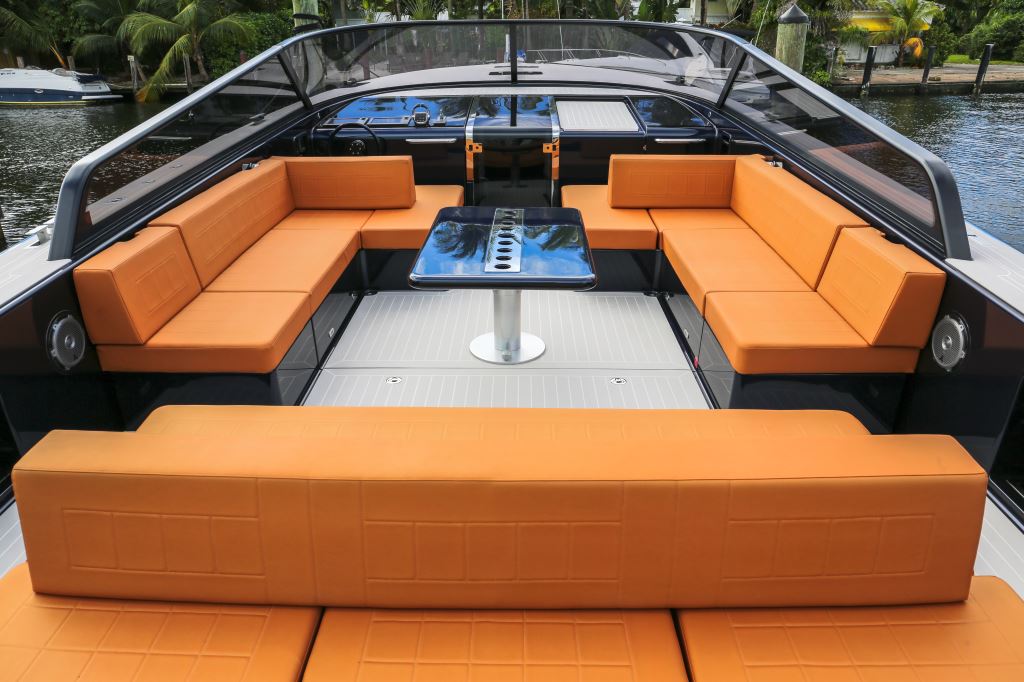 Luxury car fans are likely to enjoy the same smooth, sleek feel of a Mercedes-Benz from inside this aircraft. This private jet includes spiral elements that create unique zones inside the cabin, and walls, floors and ceilings that all seem to flow into one another. This jet is all about contemporary elegance coupled with luxurious style. It includes a kitchen, VIP bathroom, free-standing shower and a large bedroom complete with a king size bed.
Your jet
The good news is that you do not have to be a rock star or celebrity to customize or refurbish your new or pre-owned own jet so that it looks and feels just as luxurious as one of those mentioned above.
At L & L International, we are expert
jet brokers
and want to help you find the perfect jet to suit your budget and your needs. If you are thinking about selling your jet, we can assist you with creating an exit strategy that will enable you to sell or upgrade when you are ready. Contact one of our private aviation professionals
online
or at
+1 (305) 754-3313
.