Buying a jet is no small investment. Even beyond the multimillion-dollar purchase price of the jet itself, there's the cost of fuel, crew, maintenance, storage, and more to consider. To prevent your jet from becoming a money pit, you'll need to find ways to offset the cost of ownership. Luckily, savvy jet owners can do a few things to mitigate their costs over time — and eventually offset the entire cost of the jet.
Create a revenue stream
The simplest, most lucrative way to offset the cost of private jet ownership is to turn your asset into an active revenue stream. Allowing clients and private customers to charter your jet gives you the ability to charge for its use, rather than watch it depreciate in a hanger. You'll need a few things to get started.
A good aircraft management company is imperative. A management company will take care of bookings, handle staffing, ensure maintenance, and oversee anything else that goes along with chartering your aircraft. With the right management company on your side, you'll have to do almost nothing to start earning revenue from your jet.
Next, you'll need to position your jet in a hub where it's going to see use. Parking it at an airfield like LAX or ATL will almost guarantee clientele, since these are major flight hubs. Keep in mind what while this opens up the potential for revenue, your jet won't always be instantly accessible to you.
Finally, make sure you're chartering good flights. This means booking round-trip charters to double your cash flow or having a return flight booked from a destination back to your hub.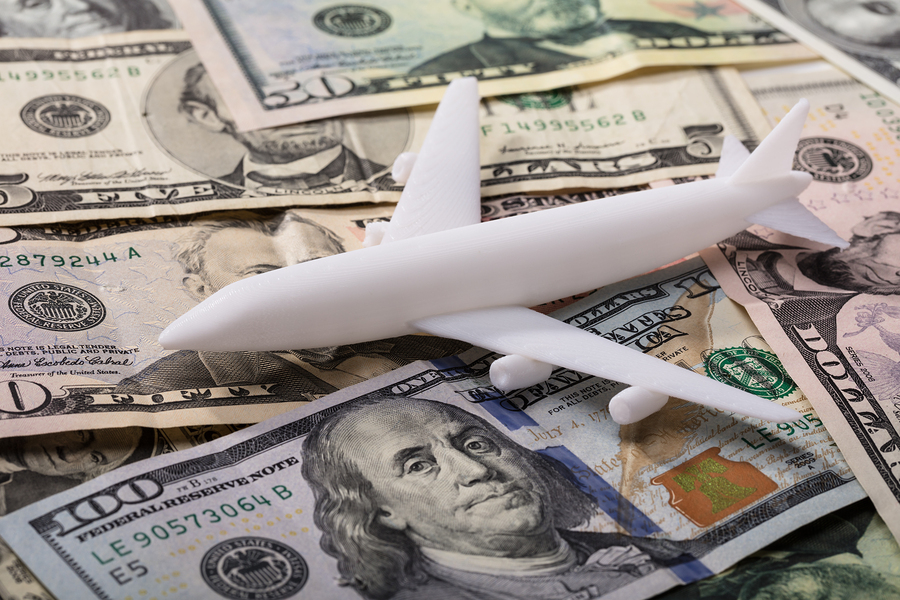 Unlock your full business potential
Buying a private jet isn't just about making a statement. Remember, you can also leverage a jet into business operations as an asset. Being able to fly from ORD to DXB or LHR opens you up to international business — and doing it without the frequent cost of flying first-class commercial is a great reason to invest in an aircraft. When you compound saved costs with new business revenues, you might find that a good chunk of your jet pays for itself!
In addition to this, you may also be eligible for tax breaks and discounts for crew training, fuel, insurance, and hangar costs. Flying more than 300 hours annually can warrant a full-time crew, which becomes important if you're making frequent international trips.
The power of depreciation

The single biggest tool for recouping the cost of your private jet is the jet itself: specifically, depreciation. Thanks to depreciation write-offs, private jet owners could
write down as much as 70% of their jet cost in the first three years of ownership
! This is because the IRS-specified use life of aircraft is just five years. Even though most jets are owned for far longer, after five years the IRS considers them fully depreciated — which means you can salvage much of the ownership cost.
A combination of private charters, practical use, and creative tax write-offs can help you recoup the cost of your private jet purchase quicker than you think. And once you've recovered the cost you initially paid, any additional revenue your jet unlocks is pure profit. It's a smart way to turn a balance sheet liability into a major asset.
The expert jet brokers at L & L International are here to help you acquire the perfect jet.
Need to sell your jet? We can assist with that, too.
Contact
the private aviation professionals online, at
sales@L-Lint.com
, or at
+1 (305) 754-3313
.