You just bought a jet. It's sitting on the tarmac, ready to take you wherever you want to go at a moment's notice. You've reached the peak of luxury on-demand. Now you just need someone to operate your jet for you so you can really take advantage of the possibilities it offers.
When buying a jet, one of the last things on most purchasers' minds is the flight crew. But once you have your jet, the flight crew suddenly becomes one of the most important factors. You need a crew that's able to not only get your jet up in the air safely but whose members will also help you take full advantage of the luxury your aircraft offers. Needless to say, finding a reputable, knowledgeable flight crew is easier said than done.
Your flight crew's responsibilities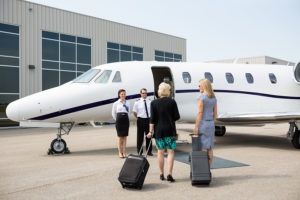 The typical flight crew is an FAA-licensed pilot and at least one cabin attendant, sometimes more, depending on flight duration.
The pilot has the obvious responsibility of flying the jet. However, his or her job duties go far beyond takeoff and touchdown. Those in this role are also responsible for monitoring the weather and adjusting flight courses based on meteorology or airspace occupancy changes. Your pilot is also the primary legal authority in the air in the event any sort of danger or dispute arises. And, of course, the pilot is the central controller for the plane, monitoring everything from flight elevation to fuel levels at all times.
While the pilot is busy in the cockpit, cabin attendants have the rigorous duty of tending to your and your passengers' needs. Cabin attendants' primary concern is the safety of everyone on the flight. They'll go over safety precautions and have the expertise to handle anything the trip may throw at them, guiding passengers through everything from dinner and drinks to water landings and onboard CPR in the event of disaster.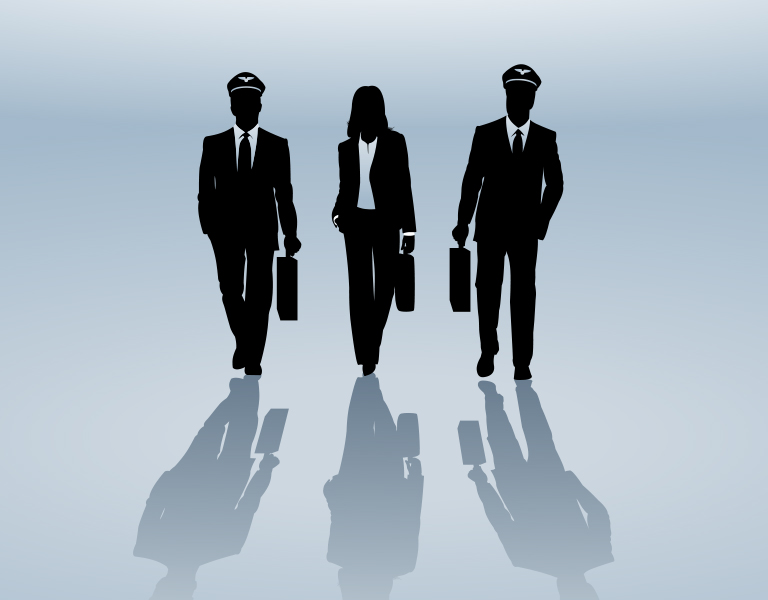 Qualities to look for in a flight crew
With so much riding on your flight crew, it's important to hire staff with the qualities to make the trip safe, comfortable, and smooth. More than just perusing qualifications, however, you should also consider a few other important factors:
Commercial flight crew experience differs greatly from private crew experience. While parallels exist between them, it's best to hire based on private jet experience. At minimum, look for flight staff with first-class commercial experience.
If you decide to take to the skies on a whim, will your flight crew be ready? Be sure to enlist an adaptable crew capable of dealing with short-notice charters, urgent or unscheduled trips, or extended layovers.
Make sure your crew is familiar with your most frequent destinations before hiring. Crews with only domestic insights may not fare as well on longer international flights, whereas the cost of hiring an international crew may not be justified if the majority of your travel is domestic.
Above all, the crew members you bring on need to be worthy of your trust — both when it comes to your safety and the integrity of your jet.
The expert jet brokers at L & L International are here to help you acquire the perfect jet.
Need to sell your jet? We can assist with that, too. Contact the private aviation professionals
online
, at
sales@L-Lint.com
, or at
+1 (305) 754-3313
.