Commercial airlines are going through a trial by fire. As they struggle to book flights and maintain safe operating procedures amidst COVID-19, their stocks hit 5- and 10-year lows. Government stimulus has nearly dried up, and many airlines have closed to wait out the pandemic. The problem is, we're not even sure if we've reached the peak!
As commercial fleets sit grounded or fly half-full, they're quickly being outstripped by private jets, which are soaring back to pre-pandemic levels of operation at an astounding rate.
The socially distanced option
There's no denying that the United States is still very much in the grip of a pandemic. The number of confirmed cases of COVID-19 has ticked past 5 million, and the death toll crawls ever closer to 200,000. Even still, the people who power the U.S. economy need to travel to keep the nation as stable as possible during the outbreak.
Indeed, as people begin to travel once more, continued safety concerns have created an uptick in new business. Some charters have even witnessed a triple-digit increase in bookings, up 140.3 percent since April.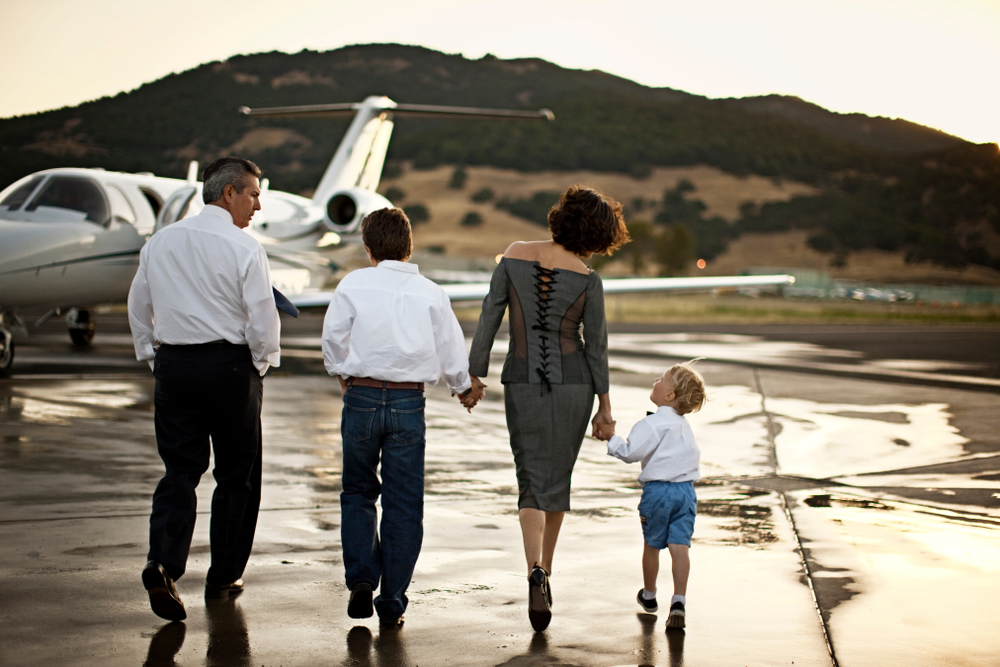 A budding recovery, by the numbers
In the era of COVID-19, companies measure success not by expanding business but by careful control over shrinking profits. Although charter flights are on the rise month-over-month, they are still down compared to last year. As a result, when looking for positive business trends in aviation, the focus is on who has lost the least. Light aircraft continue to lead the way in this area, having fallen only 18.7 percent year-over-year. Compare that to the decline in large-cabin jets (a whopping 38.2 percent), and the strength of the industry is thrown into even harsher relief.
There's positivity buried in these harsh figures. Despite private aviation's hardships, it's trending up. Midsized jets rebounded 113.6 percent by June, as did light jets, which ticked up 98.5 percent since April's lows. There's optimism that third quarter numbers will continue the recovery.
A new(ish) way to travel

For those travelers with the means, private aviation has never been more attractive. Even on its best day, a commercial flight is a time-consuming hassle. When one has to add the possibility of contracting COVID-19 to the mix, even a first-class flight seems too risky. That compulsion is only reinforced when you consider that initial research puts the chance of contamination on private flights at roughly 30 times lower than on a commercial trip.
This hesitation in going commercial has been a massive boon to private charter companies, which have attracted new customers in droves. Jet Linx CEO Jamie Walker estimates that half the jet cards sold by his company since April went to those new to private jet travel. It's just one example of how charter business is expanding aggressively, despite the pandemic.
For those people who still need to travel on a regular basis, the decision to fly private has never been smarter or safer.