[et_pb_section bb_built="1″ fullwidth="on" specialty="off" background_image="https://l-lint.com/wp-content/uploads/2016/03/slider_1_1.jpg" transparent_background="off" allow_player_pause="off" inner_shadow="off" parallax="off" parallax_method="off" padding_mobile="off" make_fullwidth="off" use_custom_width="off" width_unit="on" make_equal="off" use_custom_gutter="off" custom_padding_tablet="50px|0|50px|0″ custom_padding_last_edited="on|desktop"][et_pb_fullwidth_header title="CORPORATE JET INSIDER" background_layout="light" text_orientation="center" header_fullscreen="off" header_scroll_down="off" background_url="https://l-lint.com/wp-content/uploads/2016/03/slider_1_1.jpg" background_overlay_color="rgba(255,255,255,0.82)" parallax="off" parallax_method="off" content_orientation="center" image_orientation="center" custom_button_one="off" button_one_letter_spacing="0″ button_one_use_icon="default" button_one_icon_placement="right" button_one_on_hover="on" button_one_letter_spacing_hover="0″ custom_button_two="off" button_two_letter_spacing="0″ button_two_use_icon="default" button_two_icon_placement="right" button_two_on_hover="on" button_two_letter_spacing_hover="0″ background_image="https://l-lint.com/wp-content/uploads/2016/03/slider_1_1.jpg" /][/et_pb_section][et_pb_section bb_built="1″ admin_label="section"][et_pb_row admin_label="row" background_position="top_left" background_repeat="repeat" background_size="initial"][et_pb_column type="3_4″][et_pb_post_title title="on" meta="on" author="off" date="on" categories="on" comments="off" featured_image="off" featured_placement="below" parallax_effect="on" parallax_method="on" text_orientation="left" text_color="dark" text_background="off" text_bg_color="rgba(255,255,255,0.9)" module_bg_color="rgba(255,255,255,0)" title_all_caps="off" use_border_color="off" border_color="#ffffff" border_style="solid" background_color="rgba(255,255,255,0)" parallax="on" /][et_pb_text background_layout="light" _builder_version="3.0.85″]
In 2017, United States-registered business jets saw 62.5% fewer fatalities. That's certainly great news, but does it mean those in the private and business jet industry reached their safety goals and can congratulate one another on a job well done? In short, no. Aviation industry professionals should never become complacent over safety issues. Hazards and safety threats will always exist, so focusing on past accomplishments does not equate to safety assurance moving forward. However, savvy jet owners and travelers can look to past safety successes to guide their decisions as they continue to build on this culture of safety.
Making business aviation safer
Through dedication and perseverance, aviation professionals are making the industry safer every day, working to decrease flying-related vulnerabilities. But while safety gaps still exist, organizational leaders are taking steps to discover and mitigate them.
NTSB — The National Transportation Safety Board (NTSB) hosts seminars to help jet operators with communications when aviation accidents occur. Aircraft operators involved in accident investigations can provide information valuable in preventing similar accidents, but strict guidelines govern the information they can and cannot share. While their insights are invaluable, much of the information they contribute cannot be shared publicly before its official release as it can jeopardize investigations.
ACSF — The 2018 Air Charter Safety Foundation (ACSF) 2018 Safety Symposium focused on procedural noncompliance and the resulting devastating consequences that can occur when pilots don't adhere to strict safety measures. Discussions centered around the various causes of noncompliance and how best to balance operations with safety.
GHSS — Aviation safety initiatives are not focused solely on in-air safety. The first Ground Handling Safety Symposium (GHSS) was held in Washington, D.C., in late 2017, allowing industry insiders to discuss how to keep ground operations safe. The primary focus was on taking a business approach to safety by using safety management systems (SMS) to identify and mitigate safety concerns.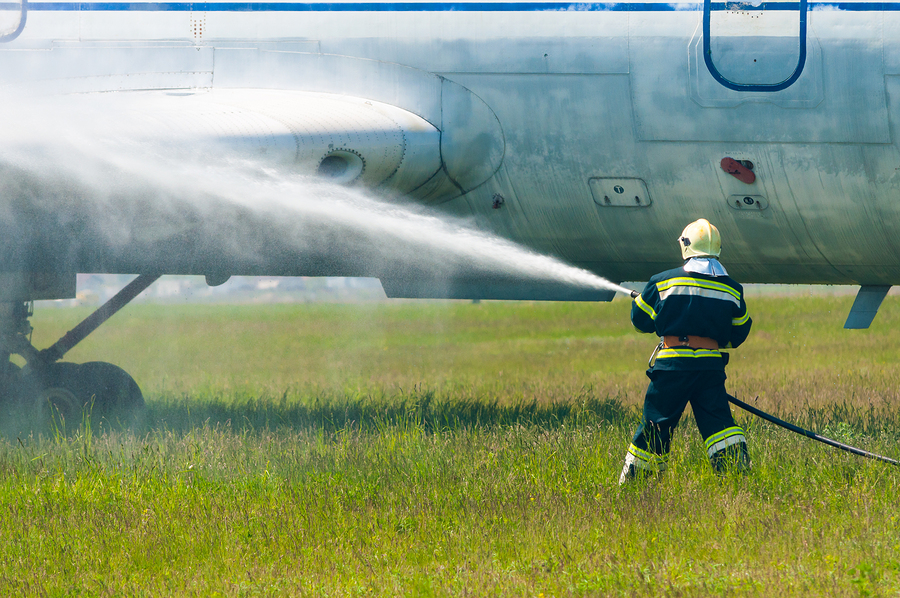 Top safety focus areas
What types of concerns should those in aviation focus on? In the spirit of making the industry ever more safe, the National Business Aviation Association's annual "Top Safety Focus Areas" is out — and, once again, runway excursions are a leading concern. The NBAA reports that almost a third of business aviation accidents are due to veering off runways during takeoffs and landings, making runway excursions "the most common type of accident." Most of these incidents are preventable if flight crews follow best practices to mitigate risks.
Others on the safety list include loss of control inflight (LOC-I), single-pilot operation safety, procedural compliance, as well as ground handling and taxi incidents. The NBAA Safety Committee came up with the list and will be working with regulators and stakeholders to identify effective methods for lessening these risks.
Safety management systems
To help alleviate these concerns and more, business and private aviation insiders can use SMS. An SMS is an organization-wide structured approach to proactively managing business aviation hazards and risks, helping ensure all involved handle safety management with the same urgency as other business processes. According to the AviationPros article, these are the four pillars of safety support in effective SMS initiatives:
Safety policy — A written statement outlining personal or company objectives that includes an emergency response plan
Safety risk management — A safety reporting system to assess incident reports and allow those involved to take steps to stop dangerous practices
Safety assurance — An analysis of the effectiveness of any measures put in place with opportunities to make changes where needed
Safety promotion — Continual safety goal education and periodic SMS training
Safety is an ongoing effort, with the goal to continuously make aviation safer for all. With persistence, vigilance, and resolution, those in private and business aviation can continue to make the industry as safe as possible.
[/et_pb_text][/et_pb_column][et_pb_column type="1_4″][et_pb_sidebar orientation="right" area="sidebar-1″ background_layout="light" remove_border="off" show_border="on" /][/et_pb_column][/et_pb_row][/et_pb_section]