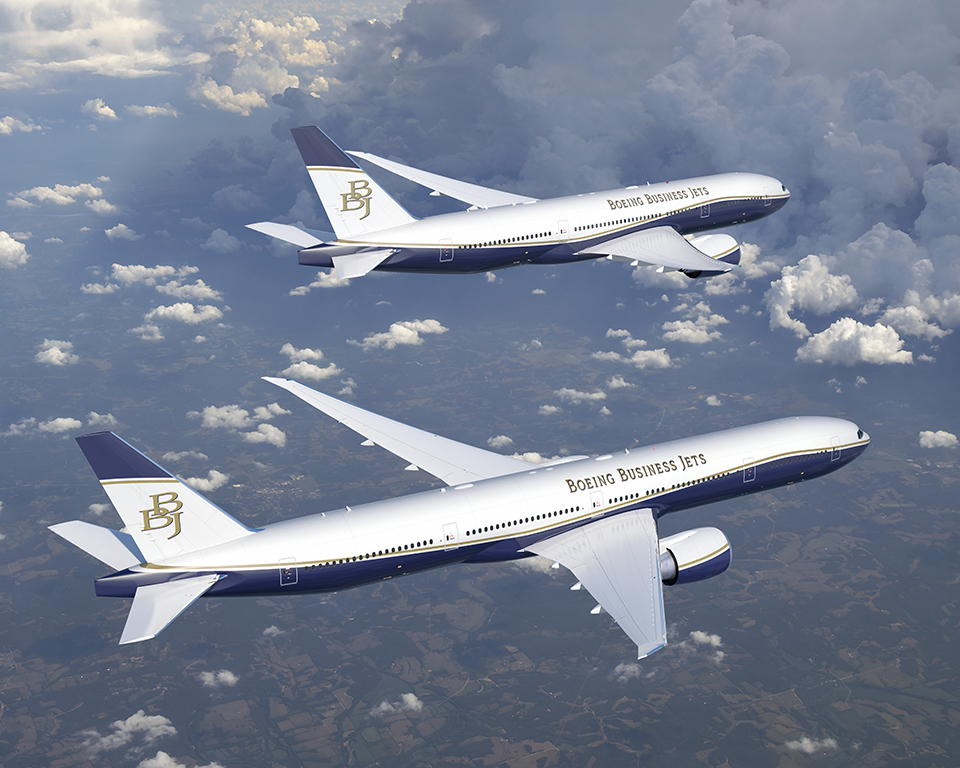 1996 was a milestone year in business aviation as it marked the first release from a game-changing joint venture between Boeing Corporation and General Electric. Their goal was to build a corporate version of Boeing's popular 737 airliner, and it resulted in a new company — Boeing Business Jets (BBJ). It also meant the availability of a line of ultra-long-range ultra-large-cabin business jets that are now hugely popular choices for private, corporate, and charter operations. Today, BBJ offers a wide range of its commercial-based airliners outfitted for the private and corporate market that provide luxury flight experiences incorporating the comfort and amenities fliers are used to having while on the ground.
Bigger is better
The original BBJ had the fuselage of a 737-700 combined with the higher-fuel-capacity 737-800 wing. The interior was basically a blank slate with customizations limited only by the depth of buyers' pockets. The belly is large enough to accommodate as many as 10 auxiliary fuel tanks, offering an eight-passenger range of 6,196 nautical miles.
A subsequent model, the BBJ2, was longer and had 25% more cabin space than the original. However, to achieve this, it had to lose the extra fuel tanks and, therefore, has a shorter range. A third model based on Boeing's Next Generation 737-900ER airliner, the even larger BBJ3, appeared in 2005 with a range similar to the BBJ2.
When these aircraft are outfitted for the private market, they provide unmatched durability, reliability, and comfort in addition to their abundance of personal space. Prepackaged options are now available for the BBJ, making cabin customizations easier and quicker to deliver. And now a new generation of BBJ aircraft, the BBJ MAX, is soon coming to market.
The BBJ MAX
In April, Boeing celebrated the first BBJ MAX flyaway. The BBJ MAX 8 flew from Seattle Boeing Field to Georgetown, Delaware, to have auxiliary fuel tanks fitted, which will allow the business jet to fly as far as 6,640 nautical miles. From there, it goes into the cabin completion stage and is scheduled for customer delivery in fall 2019.

The new Boeing 737 MAX series is the basis for the BBJ MAX family, which "will fly farther and at a lower operating cost than its predecessors." It has more space, greater comfort, and further range than any business jet in its class. More than 20 BBJ MAX aircraft have already sold, making it one of the
best-selling business jets
in history.
If you aren't yet ready to commit to a new BBJ, some preowned models are available for much less than the $100 million BBJ MAX 7 price tag. Because of their robust durability, buyers are likely to find quality preowned BBJ models with plenty of life left in the $19 million to $48 million range. Whether new or preowned, BBJs can provide owners with the most economical long-range flight available in luxury airliners of their size.
To make sure you get the best aircraft for your needs at the right price, enlist the help of an expert to guide you through the buying process.