NetJets, the largest private fleet operator in the world, is taking steps to expand its fleet. Instead of more jets, the company has announced its intent to purchase up to 150 craft from Lilium, a Munich-based manufacturer of electric vertical takeoff and landing (eVTOL) jets. It's a forward-looking move certain to cause ripples across private aviation, in terms of both market share and sustainability.
An agreement with sustainable undertones
The agreement between NetJets and Lilium represents a major shift toward private aviation's sustainable future. Not only has NetJets committed to expanding its fleet with eVTOL units, it's doing so at a large scale, with a commitment to purchase 150 craft. NetJets' letter of intent outlines its commitment to a sustainable future for aviation.
For NetJets, the move is about much more than simply expanding its short-range fleet — it's about ensuring a more sustainable fleet for the future. eVTOL jets are 100% electric, producing less carbon effect than a gas-fueled car.
This new technology also makes helipad infrastructure more available, giving NetJets' customers more options for takeoff and landing locations. Whether they want to take a quick day trip, visit relatives a few cities over, or travel for a nearby getaway, they'll be able to do so with minimal environmental impact.

Larger implications loom for BizAv
How does this partnership change the landscape for the BizAv sector? For one thing, NetJets could soon have a fleet that covers virtually any distance efficiently. This strategic focus helps solidify NetJets as a premier provider of chartered flights — whether from city to city within a region or intracity, from one location to another.
In the not-too-distant future, business executives could be hopping into an eVTOL rather than a company car or an Uber. As helipad infrastructure opens up, these electric regional aircraft will present endless options in terms of where NetJets owners can travel for private flights. It will change the landscape of business commuting into one that offers travelers more convenience and aligns with sustainable aviation initiatives.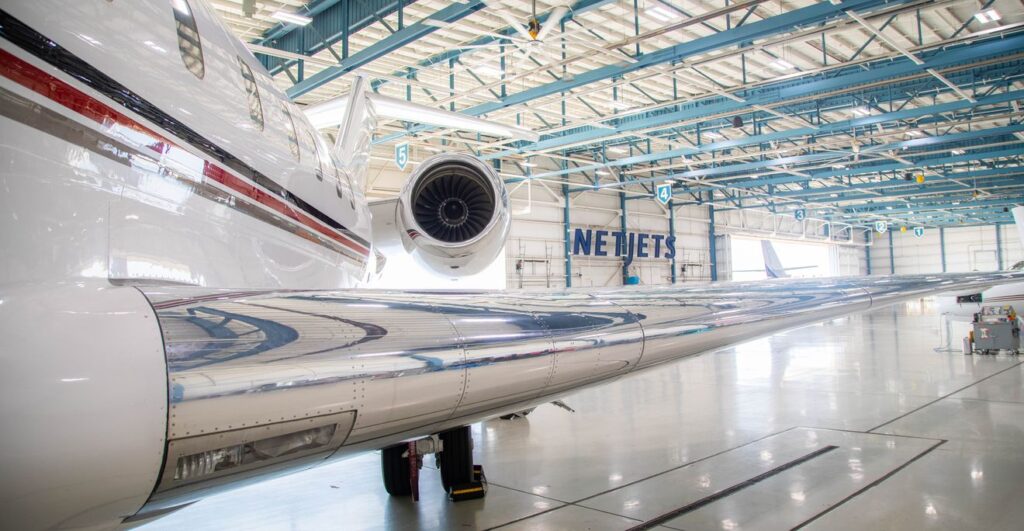 The timeline for eVTOL deployment
Lilium's jets are expected to earn certification in 2024, with commercial agreements for the aircraft set to be signed by summer 2022. Pending FAA approval, NetJets expects to deploy Lilium jets in select locations to allow fractional owners to travel to and from their craft or on short trips to nearby destinations. Lilium has already started a transportation hub in Florida, which will link the state with eVTOL aircraft following certification.
The private aviation landscape is constantly changing, and the partnership between NetJets and Lilium is just one example of what we can expect from sustainable aviation. As private aviation shifts to shorter, more sustainable flights via eVTOLs, it's also likely to open private air travel to even more of the population. NetJets is putting the pieces in place to get ahead of the eVTOL boom, so it can remain one of the world's premier charter companies.
The expert jet brokers at L & L International are here to help you acquire the perfect jet.
Need to sell your jet? We can assist with that, too.
Contact
the private aviation professionals online, at
sales@L-Lint.com
, or at
+1 (305) 754-3313
.