The Concorde was the original supersonic jet, making its trans-Atlantic debut in 1973 and enjoying a 30-year run until its retirement in 2003. Without a de facto heir in place, commercial supersonic air travel followed the Concorde into history — until now.
NASA and Lockheed Martin have joined forces in a new venture to create the X-59, a boomless supersonic jet nicknamed "Son of Concorde." The jet resembles the Concorde, and includes many features that made the original a household name, but early reports suggest the Son of Concorde will far outstrip its supersonic predecessor in both form and function.

Supersonic contenders
While widely considered the heir apparent of the original supersonic jet, Son of Concorde is far from the only aircraft gunning for jet stream dominance.
Industry front-runner Boom Supersonic recently broke ground on a facility in North Carolina, where it plans to begin producing its supersonic Overture jet. Other producers, including Exosonic and Spike Aerospace remain tight-lipped about their innovations, but their scale testing results keep them in the running. Startups in Russia, Japan, and China are also joining the race to launch the first jet in the new era of supersonic travel.
In fact, the industry is expanding so rapidly, some manufacturers are skipping supersonic tech altogether and diving straight into niche technologies, such as hypersonic or atmospheric travel.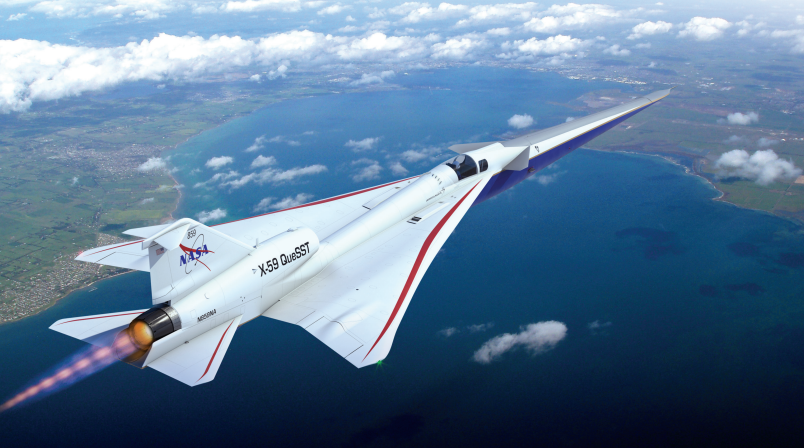 A closer look at the X-59
In a time of booming supersonic travel innovation, Son of Concorde is unique in its focus on the supersonic technology rather than the airframe. Where Boom Supersonic and others are developing supersonic airframes, Son of Concorde is currently a one-seater, and Lockheed and NASA are immersed in perfecting "quiet" supersonic technology.
Flight testing as the X-59, Son of Concorde boasts some pretty promising specs. According to NASA reports, it is expected to maintain a top speed of 990 mph, with a cruising speed of 937 mph at 55,000 feet. As for "quiet" supersonic tech, NASA believes it can reduce the notorious "boom" to a mere 60 decibels at ground level, matching the "thunk" of a car door closing. All this and NYC to LON — 3,459 miles — in under four hours.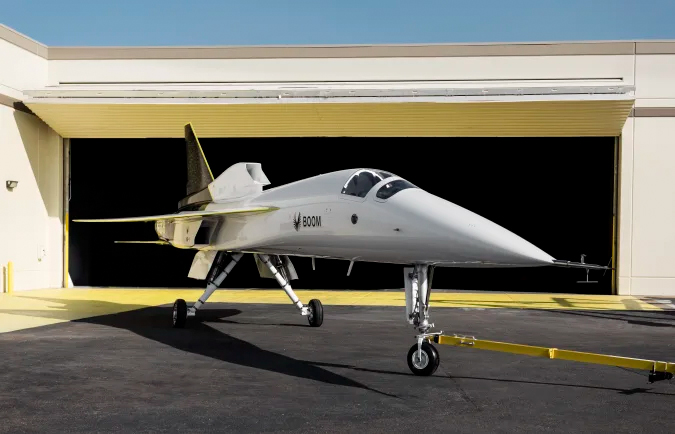 Son of Concorde versus "Baby Boom"
Son of Concorde is already producing promising wind tunnel tests, picking up where its predecessor left off, but it's lagging behind some other industry players. Boom Supersonic, for instance, has signed purchase agreements with United Airlines based on the performance of its own scale jet, the "Baby Boom."
The specialty sector continues to expand, which might mean room enough for several supersonic success stories. With a $247.5 million commitment behind it, NASA's venture with Lockheed Martin could easily be a premier player in the supersonic big leagues.
The expert jet brokers at L & L International are here to help you acquire the perfect jet.
Need to sell your jet? We can assist with that, too. Contact the private aviation professionals
online
, at Sales@L-Lint.com, or at (305) 754-3313.