Private jets are an impressive luxury by their very nature, but even in this lavish industry some aircraft are a step above. The most expensive private jets weren't designed as private jets at all — instead, they were customized by businesses or individuals to create a space rivaling a luxury hotel. Whether it's 24-karat gold bathrooms or an onboard horse stable, these aircraft go beyond luxury. Below are the five most expensive private jets.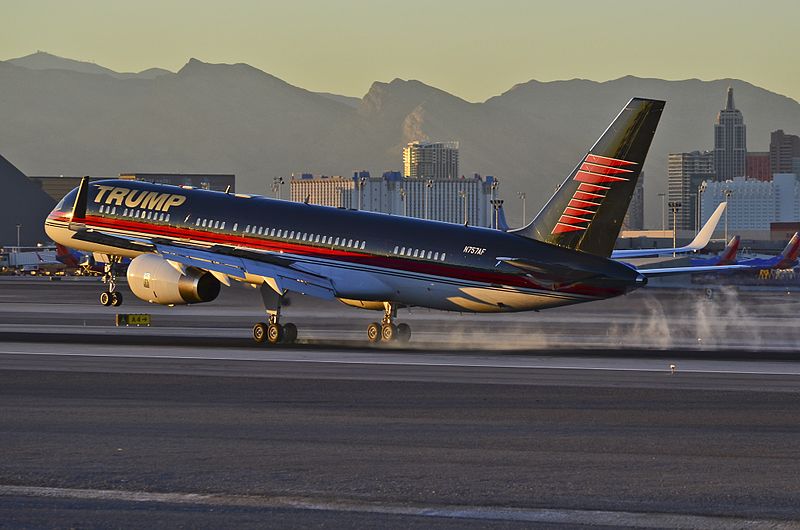 President Donald Trump's Boeing 757-200 — $100 million
The Boeing 757 is a midsize airliner known to pilots as "the Ferrari of commercial jets." Despite being a commercial aircraft, a Boeing 757 is Trump's personal jet. Trump bought the jet from Microsoft CEO Paul Allen in 2011 for $100 million, a good price for an aircraft model that at the time was 20 years old. The interior was refurbished to fit 43 people, down from the original 180 to 200 passengers. Trump's jet can fly for 16 hours and reach a speed of 500 miles per hour.
Speaking of Trump, he currently flies in the second most-expensive aircraft in the world, Air Force One, whose security features make its value $660 million. When Trump was elected, he stated he would prefer to fly in his own jet — but federal officials deemed it nearly impossible to retrofit the jet with the necessary security features.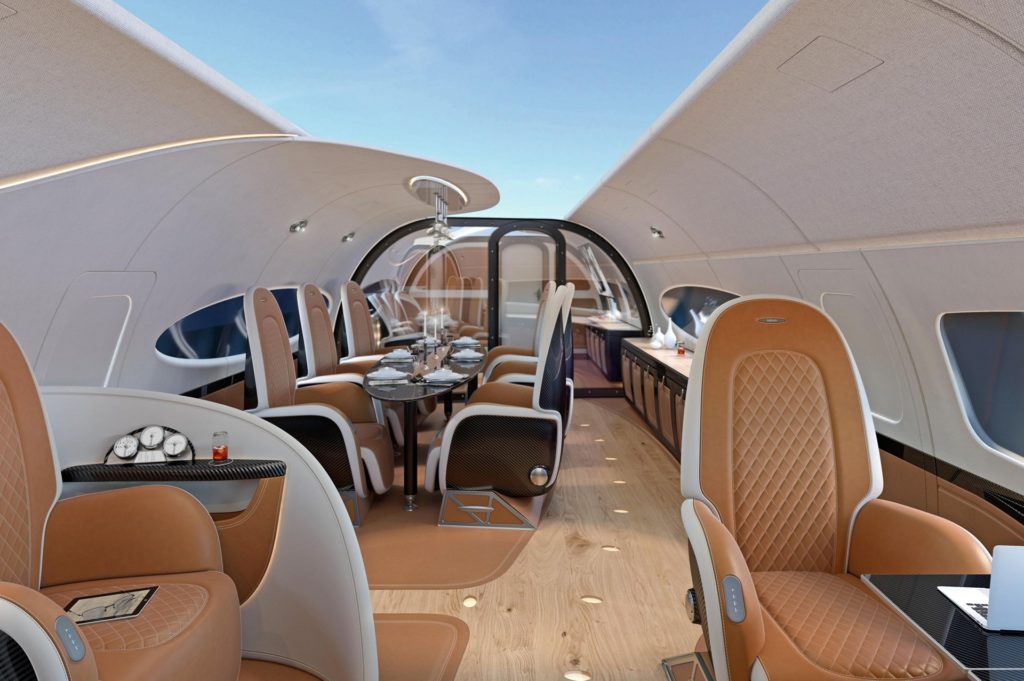 ACJ319neo — $101.5 million
The ACJ, or Airbus Corporate Jet, is the business version of the Airbus A319neo. The $101.5 million price tag is before customization. It boasts the widest and tallest cabin of any corporate jet. The jet is capable of long-range flight from Los Angeles to Geneva. It also offers a lower cabin altitude of 6,400 feet, making passengers more comfortable. Its key feature is the sky ceiling which displays a live view of the sky, or other images.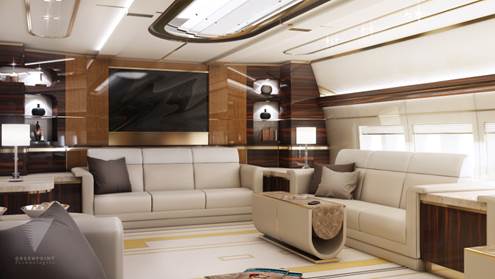 Boeing BBJ 747-8 — $324 million
In 2016, Chinese conglomerate company HNA Group spent $100 million turning the $224 million Boeing 747 into a private jet. This aircraft was the first Boeing Dreamliner purposely built as a private jet, so its interior and fittings were custom made. The interior is 2,400 square feet and includes a master suite with a California king bed, a walk-in closet, and a double-size shower. The BBJ — or Boeing Business Jet — fits up to 40 passengers.
Boeing 747-8 VIP — $403 million
Another custom 747, the VIP is the longest and second largest airliner ever made — earning the nickname "Queen of the Skies." The price tag is $403 million before adding luxury amenities. The interior is 4,786 square feet and features a stateroom, lounges, an office, and a dining room. It can fly 8,000 nautical miles nonstop. The aircraft's owner remains anonymous.
Prince Al-Waleed's Airbus 380 — $500 million
The Airbus 380 is the world's biggest and most expensive private jet. Saudi Prince Al-Waleed bin Talal al-Saud customized the triple-decker commercial airliner to include a stable, a garage, and a prayer room that rotates to always face Mecca. Additional luxuries include a Turkish bath and a concert hall with a grand piano. Many airports have had to update their facilities to accommodate this aircraft, which is the world's largest commercial airliner.
The expert jet brokers at L & L International are here to help you acquire the perfect jet.
Need to sell your jet? We can assist with that, too.
Contact
the private aviation professionals online, at
sales@L-Lint.com
, or at
+1 (305) 754-3313
.