[et_pb_section bb_built="1″ fullwidth="on" specialty="off" background_image="https://l-lint.com/wp-content/uploads/2016/03/slider_1_1.jpg" transparent_background="off" allow_player_pause="off" inner_shadow="off" parallax="off" parallax_method="off" padding_mobile="off" make_fullwidth="off" use_custom_width="off" width_unit="on" make_equal="off" use_custom_gutter="off" custom_padding_tablet="50px|0|50px|0″ custom_padding_last_edited="on|desktop"][et_pb_fullwidth_header title="CORPORATE JET INSIDER" background_layout="light" text_orientation="center" header_fullscreen="off" header_scroll_down="off" background_url="https://l-lint.com/wp-content/uploads/2016/03/slider_1_1.jpg" background_overlay_color="rgba(255,255,255,0.82)" parallax="off" parallax_method="off" content_orientation="center" image_orientation="center" custom_button_one="off" button_one_letter_spacing="0″ button_one_use_icon="default" button_one_icon_placement="right" button_one_on_hover="on" button_one_letter_spacing_hover="0″ custom_button_two="off" button_two_letter_spacing="0″ button_two_use_icon="default" button_two_icon_placement="right" button_two_on_hover="on" button_two_letter_spacing_hover="0″ background_image="https://l-lint.com/wp-content/uploads/2016/03/slider_1_1.jpg" /][/et_pb_section][et_pb_section bb_built="1″ admin_label="section"][et_pb_row admin_label="row" background_position="top_left" background_repeat="repeat" background_size="initial"][et_pb_column type="3_4″][et_pb_post_title title="on" meta="on" author="off" date="on" categories="on" comments="off" featured_image="off" featured_placement="below" parallax_effect="on" parallax_method="on" text_orientation="left" text_color="dark" text_background="off" text_bg_color="rgba(255,255,255,0.9)" module_bg_color="rgba(255,255,255,0)" title_all_caps="off" use_border_color="off" border_color="#ffffff" border_style="solid" background_color="rgba(255,255,255,0)" parallax="on" /][et_pb_text background_layout="light" _builder_version="3.0.85″]
There's a lot going on in the private and business aviation industry: Many soon-to-be-released luxury jets are about to enter the market, pre-owned jet prices are stabilizing, and the ADS-B mandate deadline looms. Here's an overview of what's happening and what it means for those trying to decide whether to purchase new aircraft, go with pre-owned models, or upgrade their current jets.
New models
Quite a lot of buzz surrounds new luxury jet models coming soon to market. Here's a taste of what's on the horizon for those looking to purchase a new high-end aircraft: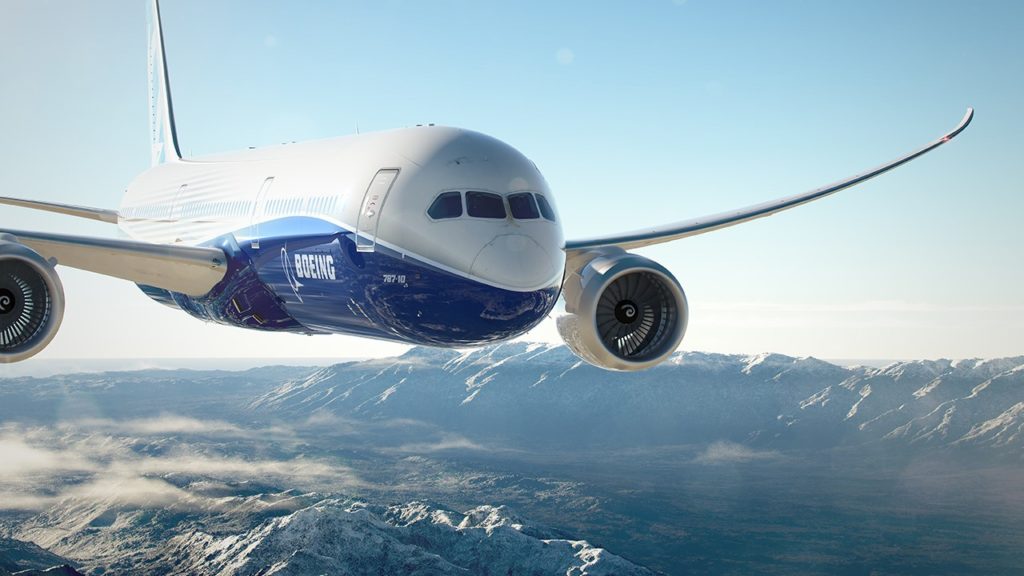 Changes in the pre-owned market
Buyers who are not ready to go all-in on a new jet might want to take a look at the pre-owned market while they still can. Although the pre-owned Gulfstream market has been struggling over the past several years, according to an AINOnline article, an increase in pre-owned sales, decreasing inventories, and stabilizing prices have contributed to its ongoing recovery. For example, less than 4% of Gulfstream G650 and G550 fleets are for sale, which is extremely low compared to recent years.

Inventories for older Gulfstream models, however, such as the
GIV-SP
and
G-V
, are still high. In addition, values for the G550, which had been dropping nearly 20% per year for three years, have leveled off. Plus, new tax rules that allow for 100% depreciation during the first year for both new and pre-owned jets will likely boost sales in both categories in the coming year.
For those who plan to acquire a pre-owned aircraft, keep in mind the ADS-B mandate, which requires all aircraft be updated by January 2020. ADS-B Out equipment can be expensive, and slots for performing the upgrades are filling up fast. You don't want your pre-owned new-to-you jet to lose its value or end up in the scrap heap because of your failure to comply.
Buying a jet, whether the latest model or a pre-owned model, can be a daunting, time-consuming process. To make the best of your next jet purchase, seek out an expert who understands the markets and can help you get the aircraft for your needs at the right price.
[/et_pb_text][/et_pb_column][et_pb_column type="1_4″][et_pb_sidebar orientation="right" area="sidebar-1″ background_layout="light" remove_border="off" show_border="on" /][/et_pb_column][/et_pb_row][/et_pb_section]