The market for eVTOL (electric vertical take-off and landing) aircraft grows larger by the year. Excitement is building around air taxis as more aviation companies explore partnerships and purchase agreements. We've entered an exciting new phase in the march toward commercial eVTOL flights. Joby Aviation, an undisputed industry leader, has received FAA Part 135 Certification. It's a crucial achievement, and it brings Joby — and all eVTOLs — one step closer to commercial reality.
The hype for air taxis is ramping up
2022 is shaping up to be a big one for air taxi developments. Earlier this year, eVTOLs got a big boost from news that NetJets agreed to purchase up to 150 electric air taxis from Lilium. More recently, the passage of the Advanced Aviation Infrastructure Modernization Act — a two-year, $25 million pilot grant program for air taxis — has given credence to the potential for eVTOLs in major cities within the next 24-48 months.

Chief among these progressive headlines is the news that Joby Aviation obtained FAA Part 135 Certification. This is one of three prerequisites air taxis face before they can legally carry passengers — and so far, Joby is the only company to achieve it. It's an exciting progression in the right direction for the industry. Next up: Type and Production Certificates.
Joby leads the way
There are more than 100 eVTOL developers currently pushing toward deployment with Joby remaining as the undisputed leader among them. The company's scope of focus goes far beyond any other startup, and it's giving Joby the edge in making air taxis a reality.
Aircraft development. Joby continues to refine its six-rotor air taxi, and has already produced tremendous results by flying 154.1 miles on a single charge. While it has suffered setbacks, the company's progression toward a viable eVTOL is head and shoulders above its peers.
Infrastructure ownership. eVTOLs need vertiports to take off from and land on. Joby is in talks with Macquarie Capital, Signature Aviation, and Related Companies to develop this infrastructure in major markets. If it succeeds, Joby will be the first and only integrated eVTOL operator, giving it a huge competitive advantage.
Backing and capital. To date, Joby has raised at least $690 million in private capital from major investors such as Toyota, and JetBlue, and is listed in public markets with a valuation worth more than $3 billion. This access to capital is fueling rapid development and innovation, expediting the company's path to market.
Part 135 Certification is proof of Joby's relentless pursuit of a first-mover advantage. It's laying the groundwork not only for its own path to market, but for universal adoption of eVTOLs in a new emerging market.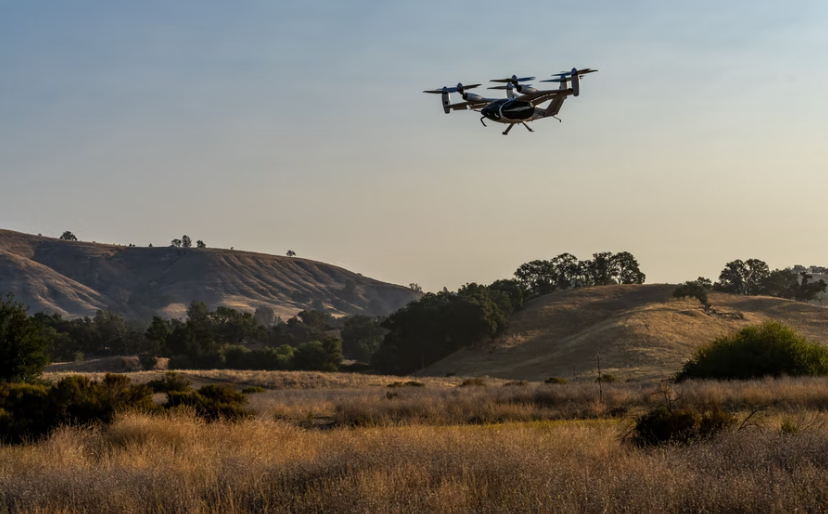 When will air taxis become a reality?
Although Joby has made significant progress within the market, questions remain about when air taxis will actually take to the skies. Much of this depends on the regulatory environment, there's hope that ride hailing could reach the skies by 2025. If Joby can secure Type and Production Certification, and show proof of ability in test markets, commercial riders could find themselves waiting on a vertiport in just a few years — with their choice of eVTOL carrier.