Every week, there's a new and innovative eVTOL hitting the front page of aviation news. Designs are getting more imaginative, but it's beginning to feel like we may never see a true rollout. Many analysts pegged 2020 as the year for trial runs and the early stages of urban air travel, but the pandemic quickly derailed their hope. Two years later, eVTOLs are still nowhere in sight. Will we ever see them in the skies?
Always the "next big thing"
In 2018, analysts at Morgan Stanley called eVTOLs the "next big market" and heralded autonomous flight as an impending disruptor of urban transportation. These same analysts pegged the market for autonomous flight at $1.5 trillion by 2040. And while value of this magnitude takes time to build, the eVTOL market feels as though it's barely moved in the last four years.
In 2018, there were as many as 150 companies with active eVTOL projects. Today, there are more than 200, and the landscape has changed dramatically. The sector has become a proving ground for venture-backed companies, traditional aviation spinoffs, and even pet projects for billionaires. But to date, few have accomplished more than cursory test flights.

Challenges impeding the path to market
The struggle of eVTOLs to get off the ground is not for lack of trying. In fact, while most manufacturers continue to play their innovation cards close to the vest, reports claim a handful of companies are ready for viable deployment. What's holding them back?
Regulation. By far the biggest challenge to overcome before eVTOLs fly is regulation. The U.S. Federal Aviation Administration is working toward regulatory frameworks for eVTOLs, but these vehicles are unprecedented, which makes them subject to stringent requirements and intense scrutiny.
Infrastructure. Where will eVTOLs take off and land? The infrastructure for these urban air vehicles does not yet exist. Existing helipads are an option, but they're currently too few and far between for a viable rollout. Parking garage rooftops appear to be the best answer so far.
Technology. The technology for eVTOLs is robust and impressive, but it's not yet perfect. Many manufacturers still rely on developing tech to power their craft. And technology will continue to improve over time, which means manufacturers must ensure their craft stay current and compliant even after rollout.
Environment. There's little-to-no understanding of the environmental impact eVTOLs might have. In this age of increasing environmental awareness, we won't see eVTOLs in the sky until there's a clear understanding of their environmental effect.
There's also public sentiment to consider. Will people trust in eVTOL technology as it stands today? Manufacturers seem to think not, which is why they're holding back deployments until some of these challenges are resolved.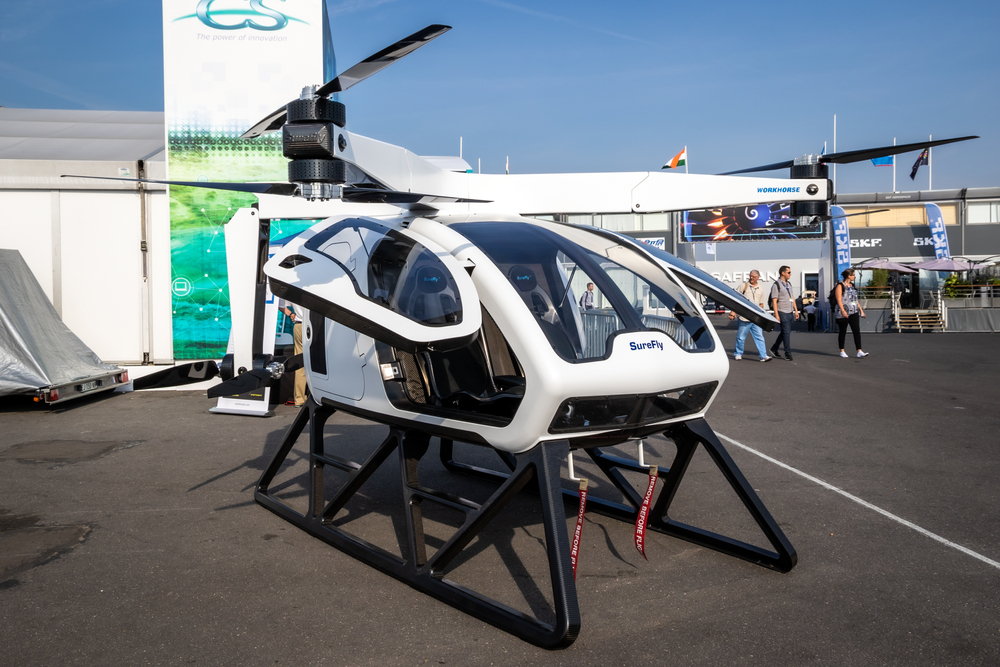 Will we see eVTOLs in 2022?
It's not likely; 2025 looks to be a more realistic date. Indications from leading manufacturers, such as Joby Aviation, Archer Aviation, Volocopter, and Vertical Aerospace are that commercial flight tests could begin in earnest by 2025.
While eVTOLs continue to be "the next big thing," the timeline for their arrival is shrinking. With the major players defining themselves and known obstacles receiving due attention from industry problem-solvers, we may be just a few years away from a meaningful launch that could change the trajectory of private aviation forever.
The expert jet brokers at L & L International are here to help you acquire the perfect jet.
Need to sell your jet? We can assist with that, too.
Contact
the private aviation professionals online, at
sales@L-Lint.com
, or at
+1 (305) 754-3313
.