While many airframe makers are delighted to get their 100th customer in five years, Gulfstream has once again shown how popular and innovative its G500 and G600 series of jets is. The company recently announced that it achieved the 100-customer milestone in just three and a half years, blowing by industry benchmarks yet again. These models entered service in 2018 and 2019 respectively, after a globetrotting showcase that revved up buyers in early 2018.
Since their inception, the G500 and G600 jets have done nothing but astonish the market. They've collectively logged 25,000 hours, made 13,600 landings, and achieved more than 60 speed records. More importantly, they've attracted the attention of eager buyers since their announcement.
The 100th delivery of the G500/G600 program all but cements Gulfstream's mid-sized powerhouses. The company isn't content with reaching this milestone on merit alone, either. Alongside the news, Gulfstream also announced service improvements to help owners get even more out of these industry-leading models.

A focus on continued excellence
Only two years removed from their market debut, Gulfstream has continued to modify the capabilities of the G500/G600 models. Specifically, the company increased the range of each jet by 100 nautical miles, at both long-range and high-speed cruise speeds. After enhancements, the G500 now has a range of 5,300 nm at Mach 0.85 and 4,500 nm at Mach 0.90. The G600 sports an increased range of 6,600 nm at Mach 0.85 and 5,600 nm at Mach 0.90.
The increased range and fuel economy stem from an increased payload capacity and reduced airframe weight on both jets. According to Gulfstream President Mark Burns, these enhancements are already available to in-service owners and are standard on new deliveries effective immediately.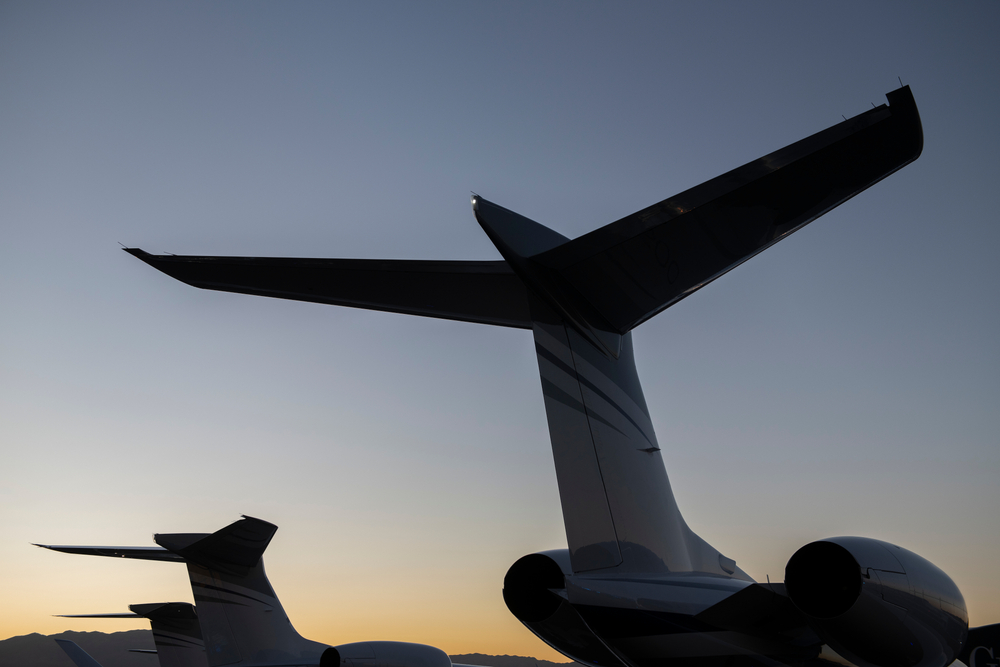 The G Series family grows stronger
Gulfstream has a storied history of leadership in the mid-sized and long-range jet segments. The G500/G600 models represent continued dominance — so much so that the company has begun to restructure its G Series jet line.
The company has begun phasing out its G550 model in favor of G500 and G600 options. Meanwhile, there's much fanfare about the upcoming G700, slated to enter service in 2022. Gulfstream's fleet — which encompasses everything from the small G280 to the lavish G700 — makes it a contender in any market, including the competitive mid-sized market where the G500/G600 continue to make waves.
Orders keep rolling in
Interest in the G500/G600 isn't waning, even as the 100-order milestone comes and goes. Gulfstream expects an uptick in orders through 2021 and 2022, thanks largely in part to the increased range and efficiency improvements. The jets have also received plenty of media attention and near-universal accolades from reviewers and brokers alike — especially those seeking a jet poised to lead the market into the coming decade. The only question left to ask is when Gulfstream will announce its 200th order.