In 2020, the failed partnership between Boeing and Embraer was headline news. It started as an ambitious joint venture to dominate both commercial and private aviation markets, and then it mysteriously fell apart. Boeing lost its stake in the private market, and Embraer lost billions in investment capital. Embraer was expected to falter in the wake of the deal's collapse, but to everyone's surprise, it's proven more than resilient. Today, Embraer's sales are skyrocketing.

The collaboration that never was
In late 2019 and early 2020, news broke of a tentative agreement between commercial aviation leader Boeing and private airframe manufacturer Embraer. Details emerged about a synergistic partnership that would net Boeing an 80% stake in Embraer's commercial aircraft operations, while bringing $4.2 billion into Embraer to help it compete against its rival, Bombardier.
But in April 2020, the deal abruptly fell apart. Boeing walked away from the table, and the two companies traded veiled blows over the defunct deal — hinting at different reasons for the collapse. While the reason for the deal's end has yet to come to light, many assumed Embraer would walk away from the deal worse for wear. Roughly 18 months later, that speculation couldn't be further from reality.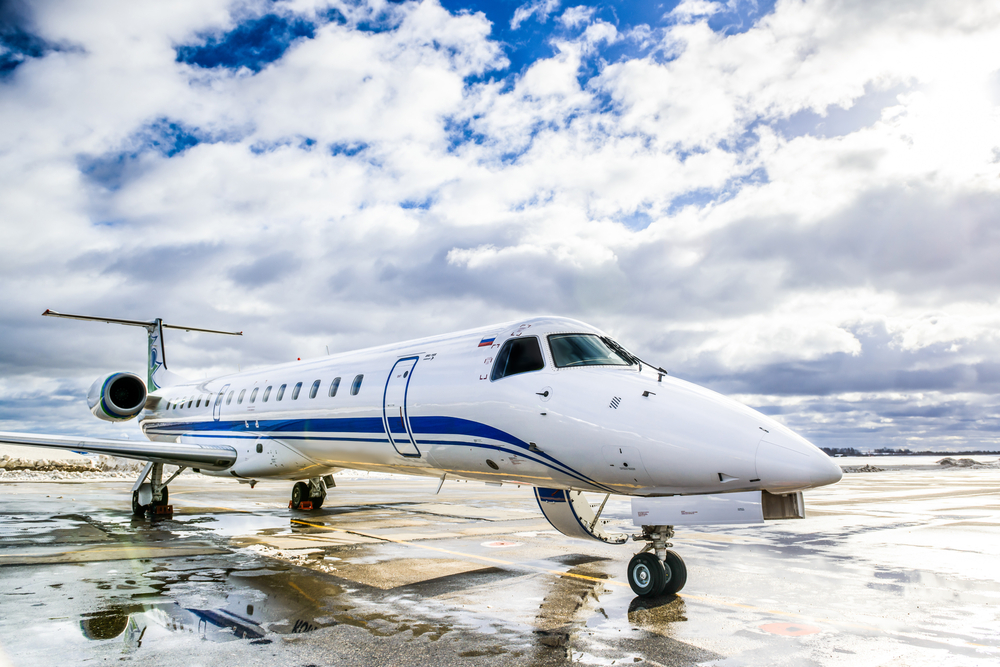 Embraer is thriving as market demand skyrockets
A simple look at the stock charts of both public companies tells the true post-collapse tale. Both companies have ticked up, but Embraer is thriving. 2021 YTD figures show Boeing (NYSE: BA) up approximately 42%, while Embraer (NYSE: ERJ) surged approximately 252% over the same period.
Embraer's success is largely tied to the historic demand for private aviation. In the wake of its failed deal with Boeing, Embraer has had no trouble prospecting new opportunities and forging ahead with deals to expand its share of the private aviation sector. Examples include its recent $1.2 billion deal with NetJets to supply up to 100 Embraer Phenom 300E jets for its growing fleet.
To date, Embraer has seen a staggering 25% uptick in bizjet deliveries. According to AINonline, "Year-to-date, business jet deliveries totaled 54, including 36 light jets (two Phenom 100s and 34 Phenom 300s) and 18 large jets (six Praetor 500s and 12 Praetor 600s)." Safe to say, Embraer isn't struggling as many suspected it would be this time last year.
Rising to overcome the fallout
On pace to deliver 150 jets by the end of 2021, Embraer has proven itself resilient beyond its failed partnership with Boeing. More importantly, this year has marked a return to positive cash flow for the company. According to an evaluation of the company's financials by Reuters, "Improved working capital efficiency helped Embraer generate $21 million of free cash flow, the first positive third-quarter cash flow in over a decade."
While many in aviation will continue to lament what might have come from a partnership between Boeing and Embraer, the latter is defying the assumption that it would falter. As post-pandemic demand for private aviation continues to trend higher, Embraer will continue to soar.
The expert jet brokers at L & L International are here to help you acquire the perfect jet.
Need to sell your jet? We can assist with that, too.
Contact
the private aviation professionals online, at
sales@L-Lint.com
, or at
+1 (305) 754-3313
.