One of the biggest drivers of private and business aviation is time savings. After all, time is money. For those considering private flight, options are fixed-wing or rotorcraft. Each has its merits for certain situations, but more and more business leaders are opting to take advantage of both. What are the benefits of helicopter ownership?
Jet or helicopter — or why not both?
Business globalization and the speed at which business takes place has made jet travel crucial for leaders of medium and large businesses. Aviation advancements are allowing for greater travel speeds and nonstop flights between important city pairs such as San Francisco and Sydney or New York and Tokyo. To further reap the business benefits of air travel, most jets have high-speed internet connectivity, office and meeting facilities, and rest and relaxation provisions.
Helicopters are another valuable business tool, but these are not your standard traffic cam or sight-seeing helicopters. Business helicopters are performing better as well as becoming faster, more comfortable, safer, and less noisy. They also are more fuel efficient, require less maintenance, and increasingly offer customizable luxury interiors.
Helicopters' smaller sizes and greater maneuverability make them ideal for short jaunts and trips to hard-to-reach destinations. Helicopters can take passengers directly to their final destinations as opposed to the nearest airport. And helicopters are convenient vehicles for getting from meeting to meeting, visiting company offices and facilities, treating clients and colleagues, and visiting friends and family. Many helicopter owners are also becoming pilots, making their rides of choice even more convenient and less expensive to fly.
Some company leaders are not choosing between buying corporate jets or helicopters — rather, they are opting for both. They use jets for long-distance flights and destinations with suitable airport facilities and helicopters for shorter flights or for flying above the gridlock. Those who own both one or more jets and helicopters often choose to park their helicopters strategically and use them to carry jet passengers from airports to their final destinations, thus, avoiding ground traffic delays. Some also park their jets at smaller, less expensive airports and use helicopters to travel back and forth.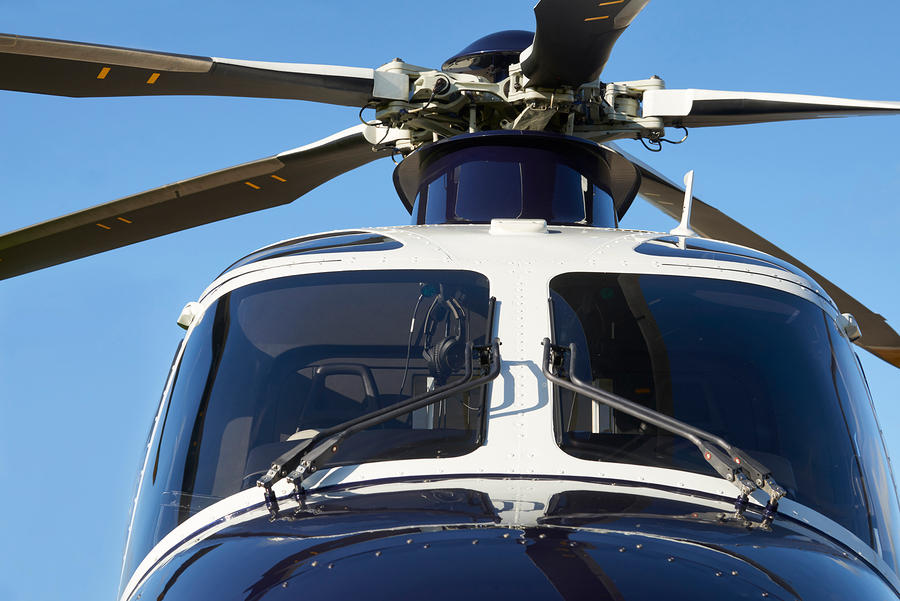 What will be next on the market?
For those whose interests in rotorcraft have been fueled, here are a few examples of what's on the market or will be shortly.
The AgustaWestland AW169 from Leonardo Helicopters is the first "cabin-class executive twin to hit the market since the Sikorsky S-76 arrived in 1979." The luxury interior seats six to 10 passengers and features advanced Rockwell Collins glass-panel touchscreen avionics, electric-power generation and distribution systems, noise and vibration reduction technologies, and a 531-nautical-mile range, along with a reasonable price tag of $8.5 million. For an additional million, buyers can add a customized executive interior.

The
Airbus H160 Helicopter
is on its third prototype and is expected to enter service in 2019. It will provide private and business owners with the ultimate in performance, safety, and comfort. The medium-sized helicopter uses a rotor blade configuration that provides a smoother, quieter flight. TheH160 offers utility seating for 12 passengers and can be configured for a four- or eight-passenger executive layout.
And those are just two of the latest helicopter models soon to be available for private or business purchase. With declining pre-owned options to consider, will your next private flight option be a helicopter?