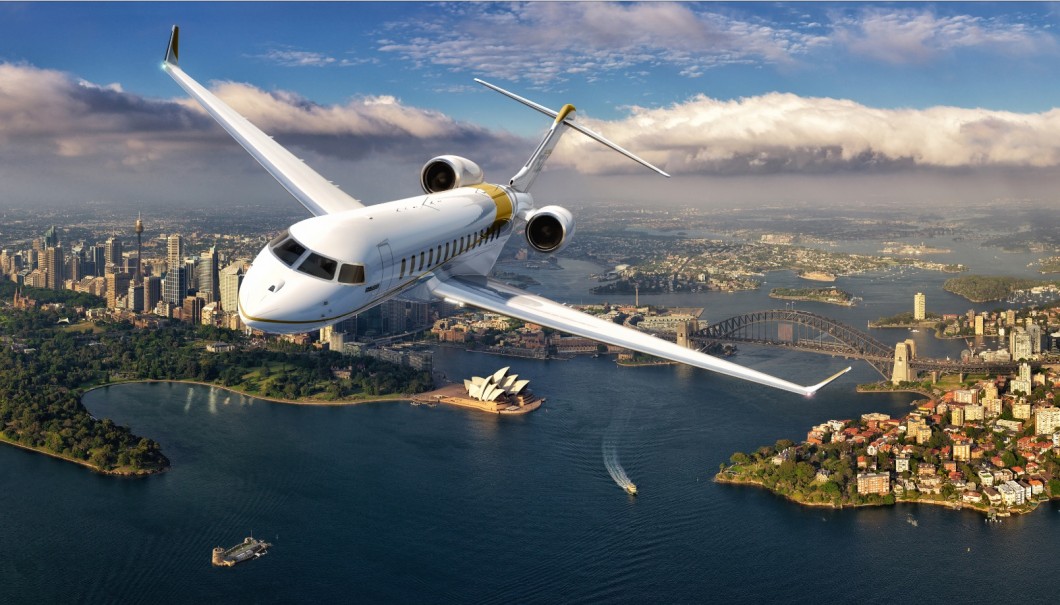 Bombardier has never been one to disappoint when it comes to producing the best of the best. For decades, this manufacturer has continually set new benchmarks not only in what's possible from private aircraft but also in what's expected of them. With the recent launch of the Bombardier Global 7500, the company has yet again inked its name in history with a record-setting, industry-changing jet.
A look at the Global 7500
The Global 7500 is a perfect marriage of practicality and luxury. It's designed for the world of business on a global scale, catering to the luxury demands of the business elite.
The aircraft itself features a cabin segmented into four separate areas, great for business or leisure. The Nuage seat completely redefines comfort, enabling deep recline potential and plenty of neck and lumbar support. Turbo heating and cooling ensure total comfort at all times. Best of all, the cabin is completely controlled by touch technologies! In addition, it accommodates 19 comfortably.
On its luxury and aesthetic merits alone, the Global 7500 is a must-have for any owner seeking the pinnacle of excellence.
It passes more than just the eye test
Those familiar with Bombardier jets know they do a whole lot more than look great on the tarmac. The Global 7500 is no exception. In fact, this jet is now the owner of a world record: the world's longest flight by a purpose-built business jet. It clocked 8,152 nautical miles from Singapore to Phoenix, direct. What's more, it landed with 4,300 pounds of fuel — more than enough for an additional 90 minutes of flight time!
The record-setting flight shows off truly phenomenal potential by the Global 7500. The Singapore to Phoenix flight is just one example of its range. In a press release by the company, David Coleal, President of Bombardier Business Aircraft, lauded the jet:
"The Global 7500 aircraft was built to break all the records. It achieved the industry's longest mission ever in business aviation after only two months in service. We've demonstrated its unequaled long-range and high-speed capabilities, but also its ability to break records confidently with healthy fuel reserves remaining, once again, confirming its unsurpassed performance to customers."
With most of the globe open to a direct flight, Bombardier is giving international travelers an easier way to get to where they're going. Potentially popular flight tracks include the ability to go from Miami to Dubai, New York to Hong Kong, Los Angeles to New Delhi, and more — all direct!

A growing trend in long-range aviation
Bombardier's Global 7500 may hold the record for longest flight today, but it's a record that'll undoubtedly face challengers soon.

Bombardier's own
Global 8000
(which has faced delays) is expected to deliver flight mileage equal to its name. Gulfstream's G650ER — which can log 7,500 nautical miles comfortably — has made a similar trip (
Singapore to San Francisco
) at a faster clip. Other manufacturers are also focusing on long-range jets, following the trend of global travel demands.
The world is getting smaller, especially for jet owners. Doing business across countries on a global scale is less of a burden than ever, thanks to jets that have little trouble traversing long distances. It's a trend we're likely to see more of, and Bombardier's Global 7500 won't be the last jet to break a distance record.