The cost of owning a business jet goes well beyond purchase price. There are numerous upkeep and maintenance responsibilities to consider, and it can be difficult to stay on top of them all — which is why maintenance and repair operations (MRO) apps are becoming more popular.
The latest and greatest comes from Bombardier: the myMaintenance app for Smart Link Plus users. Together with its Smart Link system, Bombardier's new app gives bizjet owners an easier way to keep up with service, so their jet remains safe and airworthy.

A look at the myMaintenance app
Jet ownership requires continuous investment in aircraft maintenance and repair. There are ongoing, scheduled, mandated, and emergency maintenance tasks required throughout the life of a jet. For most private jet owners, following a regular maintenance schedule — while also accounting for unpredictable maintenance — can be a significant challenge. The myMaintenance app, and others like it, aim to make things easier with instant status updates and notifications delivered to any mobile device.
Developed by Bombardier, the myMaintenance app is an all-in-one solution that helps jet owners stay on top of both predictable and unpredictable maintenance concerns. It allows subscribers to track, troubleshoot, and manage all aspects of service from any mobile device. Smart Link Plus hardware is installed to record all aircraft data, so flight and maintenance crews can troubleshoot issues even during flight. Crews and air traffic controllers on the ground gain access to real-time data — anytime and anywhere.
The result is greater peace of mind for jet owners. Crucial, on-demand aircraft data allows crews to make better and faster maintenance decisions. For now, myMaintenance is only available for the Global 7500 and Challenger 300/350, but wider use is expected soon.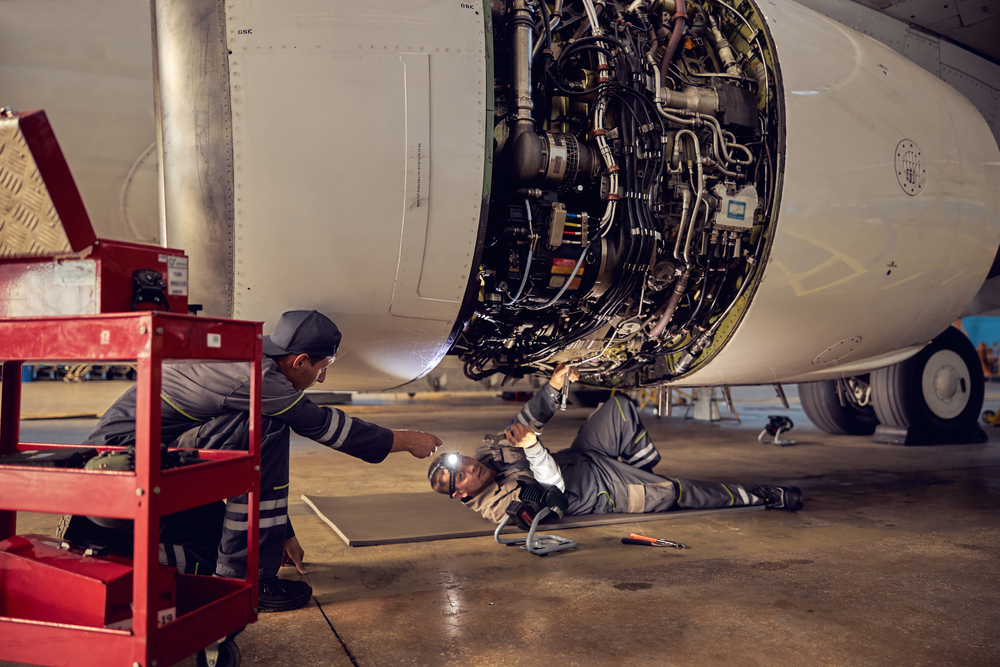 More MRO apps on the horizon
MRO apps are poised to set the new standard for aircraft data. Apps make it easy to track the ownership history of a particular aircraft and record all its previous maintenance, repair, and upgrades. An app will make owning and maintaining jets simpler for the entire period of ownership, and when it's time to sell, passing maintenance information on to the next owner can be done at the touch of a button. MRO apps provide a new level of transparency and certainty to buyers and sellers alike.
While Bombardier's app may be novel right now, private aviation enthusiasts can expect to see similar competing apps in the near future. Other airframe manufacturers will be quick to capitalize on buyer demand for consolidated, well-tracked histories of jet maintenance. Syncing service records in a comprehensive digital jet profile is the next step forward in private aviation.