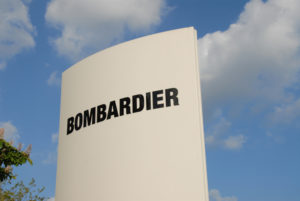 An industry force for more than 30 years and a trusted name in aviation, Bombardier is saying goodbye to the commercial sector. Announced in June 2019, the company has officially divested the last of its regional jet business to Mitsubishi Heavy Industries. It's the final chapter in a story of dismantling that's been happening since 2015. While sad, it gives Bombardier time to focus more on what it does best ― including private aviation.
A look back at its roots
Bombardier's rise and fall in the commercial aviation sector is an intriguing story. The company actually got its start in specialty vehicles, producing sleds and plows for winter rescue operations. It wasn't until 1986 when the company took to the skies. A condensed history shows a two-decade sprint to the forefront of the market, as a leading name in regional jet production:
In 1986, Bombardier acquired Canadair for $120 million (Canadian dollars)
Shortly after, in 1989, they acquired Short Brothers ― an aircraft manufacturer
In 1992, the company acquired the newly bankrupt, highly popular Learjet brand
In 2008, Bombardier forayed into in-house manufacturing with the Dash 8 Series
The late 2000s were the apex of Bombardier's leadership in commercial aviation. The Dash 8 Series boomed in popularity; alongside legacy models inherited from Learjet. The company even weathered the economic downturn of 2008 with relative ease. It wasn't until 2015 when the company's problems reared.
The downward spiral

In 2015, the company reported a net debt of more than $9 billion and freefalling revenues. Investors, upon seeing the financial filings, obliterated Bombardier's stock, sending it tumbling. The small glimmer of hope ― the company's newly introduced CS100 series models ― was quickly extinguished, as well.
After debuting the CS100 series and taking orders from major airliners such as Delta, Bombardier was hit with a formal complaint by rival Boeing. Boeing claimed the company was using Canadian subsidies to undercut market pricing. Facing tariffs of nearly 250%, sales of the CS100 series tanked, along with Bombardier's commercial outlook.
Divestitures began shortly thereafter. Airbus acquired a majority stake in the CS100 series and quickly changed the name to the Airbus A220. Then, in 2018, Bombardier sold its flagship Dash 8 program. Now, with the sale of its remaining assets to Mitsubishi for $550 million, Bombardier the commercial aviation company exists no more.
What's the focus now?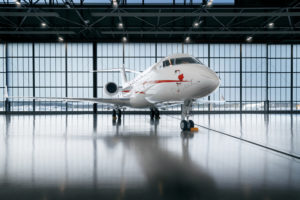 Bombardier's exit from commercial aviation turns an oligopoly into a duopoly, between Airbus and Boeing. But if it's not going to make regional jets anymore, what is Bombardier going to do?
Turn to private aviation, of course! The company's Learjet, Challenger, and Global Series aircraft are major sellers in the private market, and the company continues to see tremendous success in this sector. With more than 4,700 jets in operation over 112 countries, Bombardier is the third-largest business jet manufacturer in the world.
With its hugely popular Global 7500 and anticipated Global 8000 jets, Bombardier is showing that it's ready to succeed in private aviation. Closing the door on commercial aviation ensures a singular focus.
The expert jet brokers at L & L International are here to help you acquire the perfect jet.
Need to sell your jet? We can assist with that, too.
Contact
the private aviation professionals online, at
sales@L-Lint.com
, or at
+1 (305) 754-3313
.