It's a long-range jet. It's a bizliner. Its … the Airbus ACJ TwoTwenty! This new business jet from Airbus isn't due to hit the skies until 2023, but it's already generating major buzz for its disruptive potential. With a huge cabin size, superior range, and plenty of amenities, it has the potential to capture market share from several traditional segments. When it enters service, it's poised to jump continents and ferry business travelers to the major hubs of the world in an airframe inspired by its commercial counterpart, the Airbus A220-100.

A luxury cabin experience
As soon as you step into the Airbus ACJ TwoTwenty, you'll see that this jet is of an entirely new breed. The first thing you'll notice is the massive cabin, which can comfortably transport 18 passengers. There's room for up to 10 reclining sleepers, plus room for all the amenities you'd expect from a luxury business jet—including a king-size bed, a private bathroom with rain shower and several 55-inch 4K screens.
What's more, there are more than 100 interior designs to choose from, reducing the overall cost of outfitting a custom cabin.
Superior flight capabilities
The Airbus ACJ TwoTwenty's flight capabilities will set the standard for the business jet industry. According to ACJ, operating the TwoTwenty will cost much less when compared to competitor models from Gulfstream or Bombardier. The jet runs on a fuel-efficient PW1500G engine and has a lighter frame, enabling long-range travel. Airbus has used advanced materials that are more resistant to corrosion, significantly reducing maintenance costs.
Combined, these factors help to reduce the operating cost of this model by 1/3 when compared with other long-range jets currently on the market.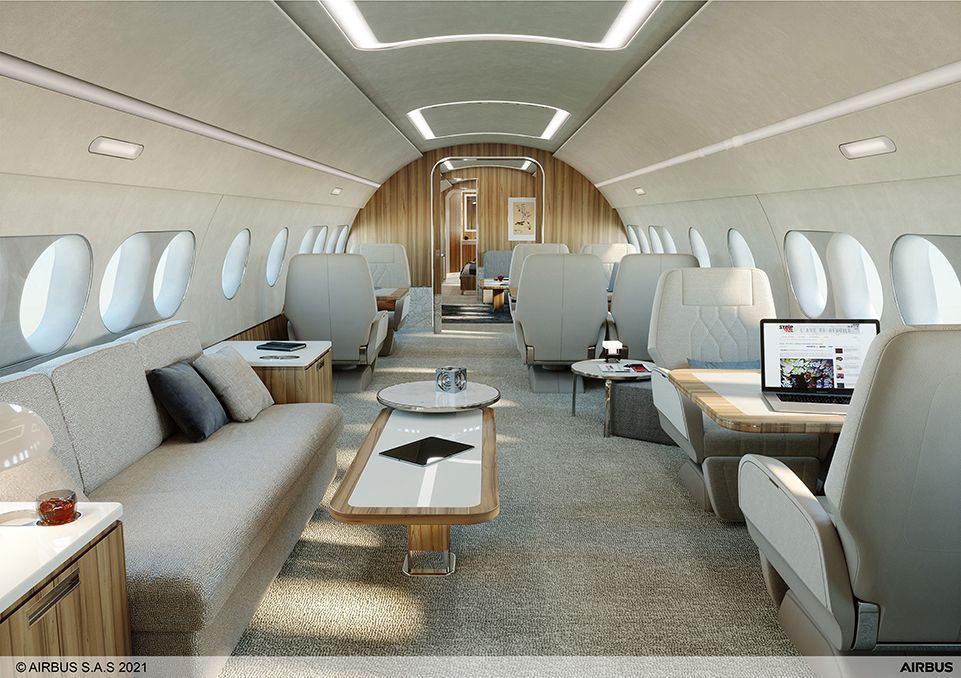 No compromise from the TwoTwenty
With this new business jet, there are no compromises among cost, range, and interior space. It's really in a class all its own.
The TwoTwenty takes the best aspects of many different segments of business jets and combines them all in one sophisticated package. With plenty of room for all the features a business traveler could need, including ample sleeping space and a rainfall shower, it's clear that this is a supersized jet — but it's also a long-range jet. With a 5,650-nautical-mile range, non-stop travel to very distant places is well within reach. Traveling from London to Los Angeles? You won't need to make a single stop.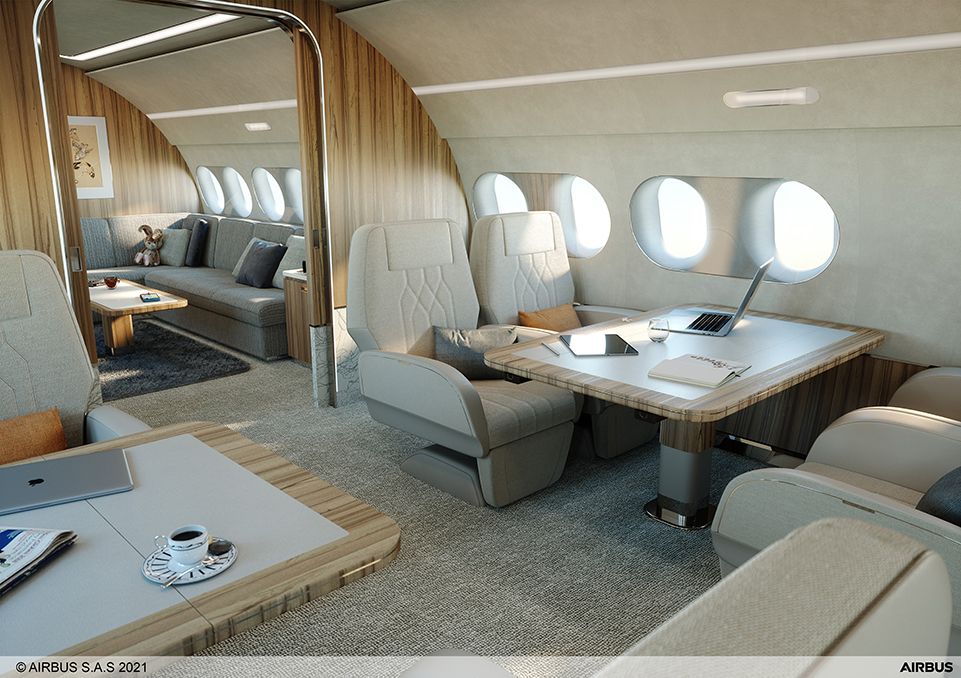 Competition is slim
The jet's closest competitor is the Gulfstream G500. The G500 has a range of 5,000 nautical miles, slightly lower than the TwoTwenty. A big difference between the two is cabin space—the G500 has a cabin width of 7 feet 11 inches, compared to the TwoTwenty's roomy 10 foot 7 inches. Travelers flying long-range will appreciate the extra roomy cabin of the TwoTwenty.
It's clear that Airbus has created a business jet that's poised to disrupt the market with its combination of space and range. And while the Airbus ACJ TwoTwenty won't be available until 2023, orders are already in for this revolutionary aircraft.
As competitors take notice of the TwoTwenty's innovations, they're making adjustments to their own fleets. Comparable models may enter the market by 2023, but currently, you'll find that nothing comes close to the TwoTwenty.