In the 1960s, a great deal of excitement and anticipation surrounded supersonic transport (SST) aircraft in the business and commercial aviation industries. We've revisited the topic several times over the years as new developments seemed on the verge of becoming realities, like Spike Aerospace's S-512 supersonic jet and Aerion Corp.'s experimental Supersonic Business Jet (SBJ). But roadblocks along the way have delayed their entrance into the market. Noise and emissions regulations, high costs, and safety concerns have cooled initial high hopes — and led to the demise of the Concorde, the only commercial SST jet — but industry experts still believe civil SST aircraft are on the horizon.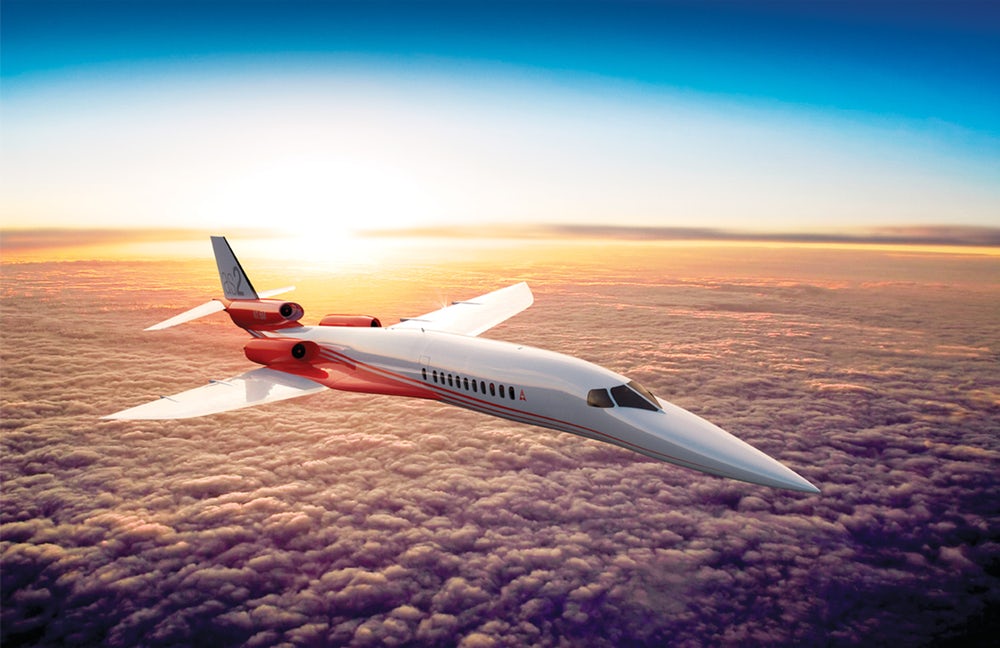 How soon?
In December 2017, Lockheed Martin Corp. and Aerion Corp. announced they were partnering to manufacture a fast business jet that would fly up to Mach 1.4 and create renewed interest in supersonic jet travel. The partnership is interesting because Lockheed Martin is the biggest name in military aircraft, the company's key focus throughout its history. However, the manufacturers at Lockheed Martin succeeded in building the world's first business jet, which operated during the 1960s and 1970s. Leaders at Lockheed Martin and Aerion hope their first supersonic business jet, to be named the AS2, will take its first flight in 2023 with certification following in 2025.

Aerion and Lockheed stakeholders teamed up with General Electric Co. to design the new plane's engine, which will allow the aircraft to fly up to 4,200 nautical miles at a speed 1.4 times the speed of sound. Aerion has already begun taking orders for the AS2 and expects to sell 300 over the next decade, according to
The Washington Post
article.
One of the biggest challenges for supersonic jet developers has been finding a way to minimize the sonic booms that occur when an aircraft surpasses the speed of sound. Such flights are prohibited over land, and Lockheed has been working with NASA over the past few years to come up with a way to mitigate the booms.
Aside from bone-rattling booms, AS2 makers also face the challenge of securing financing. To fund the supersonic business jet, Aerion plans to sell off as much as $200 million in debt. "That would get us through to the preliminary design phase, which would be about two years out," said Brian Barents, executive chairman of Aerion, in an article in The National.
AS2 benefits
Aerion executives are willing to invest so much in developing the first supersonic business jet not only because they realize it will be a historical accomplishment but because the AS2 will also offer many benefits to passengers. It will be able to seat 12, and its faster-than-sound speed will cut three hours off a transatlantic flight from London to New York. That means a business executive could make the trip in just four or five hours, a tremendous benefit for executives whose businesses have strong presences in global markets. The jet could also carry diplomats, military, medical, or other officials to their destinations more quickly than other available transportation options. In addition, advanced aerodynamics will allow the AS2 to have a spacious, comfortable cabin without greatly impacting airframe drag and performance.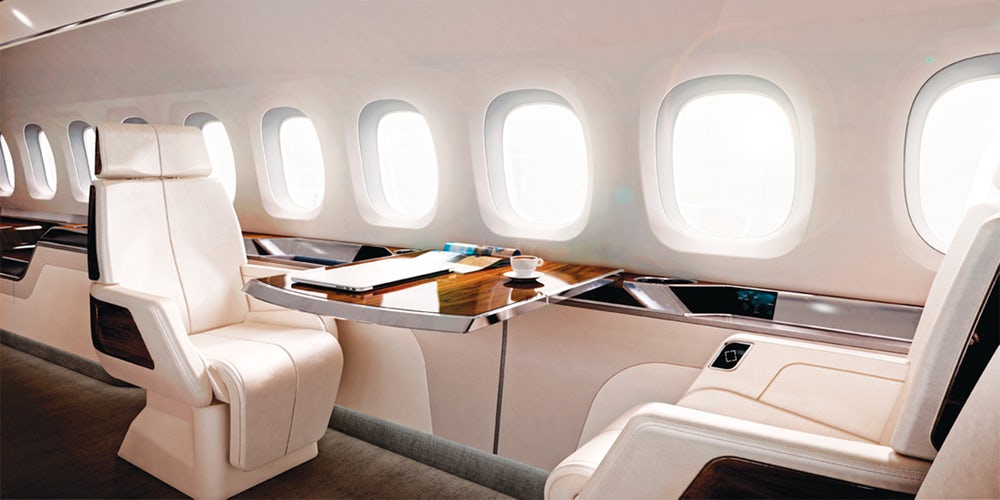 Although the AS2 likely won't be operational for another seven or eight years, its development could be signaling the beginning of a new and exciting age for business aviation. Will AS2 technologies lay the groundwork for future supersonic business jets? Only time will tell. But for business jet travelers, time is money, and the ability to reach their destinations with such speed is something many are willing to pay top-dollar for.