Even five years ago, private aviation was a walled garden of travel opportunity. Reserved for corporate travelers and high-net-worth individuals, private jets were a niche market. But post-pandemic, the industry finds itself at center stage — an object of attention from new and seasoned travelers alike. The result is booming, unprecedented demand, and measured by all prior industry standards and metrics, it's forcing private aviation into a sink or swim situation.
The pandemic state of private aviation
Prior to 2019, the cost of chartering a private jet was anything but cheap, but rates have risen astronomically since COVID-19 pushed a new audience into the industry. According to some reports, clients are paying $5,000 to $25,000 per hour for private jet travel, and the average deposit for some charter company jet cards is encroaching on a quarter of a million dollars.
What's the reason for these mind-boggling rates? As Michael Silvestro — CEO of Flexjet — said in a recent webinar on the state of chartered aviation in 2021, "We're seeing 25 to 40 percent more volume than previous years." Flexjet, Netjets, and other industry leaders simply aren't equipped to handle this rapid influx of demand.
Earlier this year, Netjets suspended new jet card sales in an effort to cap demand. According to company president Patrick Gallagher, "The vast number of flights is taxing the air-travel infrastructure in ways we haven't seen in years."

Compounding problems for BizAV
An influx of general demand isn't the only struggle for private aviation. Low inventory of quality used aircraft is driving up demand for charters and pushing orders for new aircraft higher than they've been in years. "We have buyers with funds to purchase, but demand for late model aircraft with attractive configurations exceeds supply," said Wayne Starling, Executive Director of the International Aircraft Dealers Association.
There's also a persistent shortage of pilots on staff. BizAV customers with their own jets can afford to retain private staff, but charter companies are struggling to find qualified pilots. And the short notice and sporadic nature of many chartered flights only makes coordinating schedules among available pilots more difficult.
Finally, there's an educational component to this growing industry. New customers have unrealistic expectations about private aviation, and they've introduced an unprecedented level of inefficiency into charter operations. Major providers are working hard to adjust to demand, but in the meantime, private aviation is subject to disruption, cancellation, and higher costs.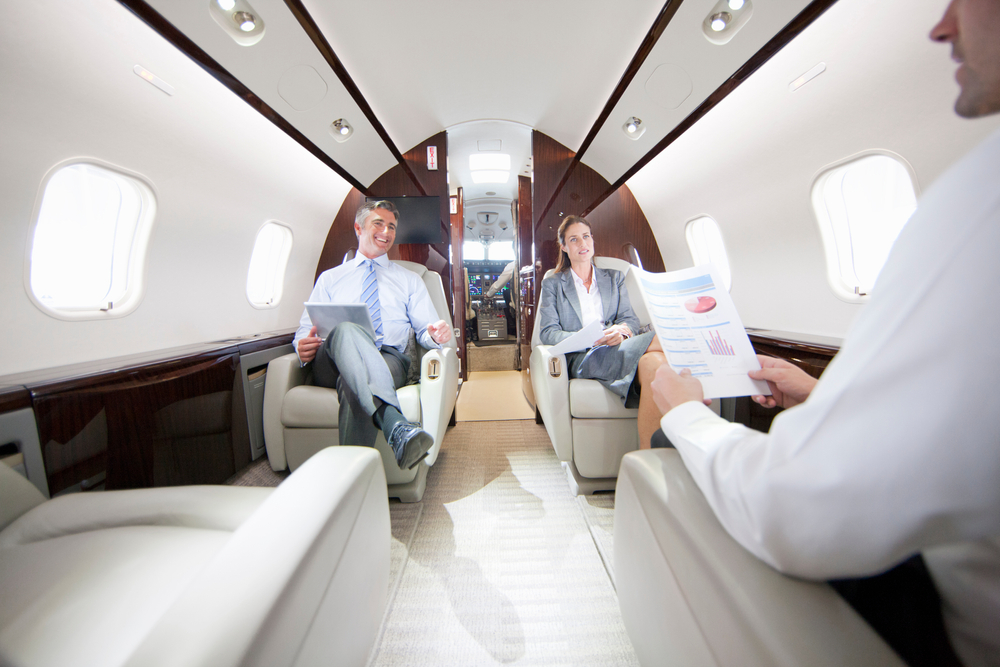 Growing pains are part of getting bigger
Industry reports for private aviation's growth put the figure as high as 30% in 2020-2021. Forward-looking projections cite a Compound Annual Growth Rate (CAGR) of 7.4% by 2025. All signs point to a sector growing at an explosive rate. Will charter providers and jet brokers be able to keep up?
While the market is currently rife with struggle, many believe relief is on the horizon. Charter CEOs are in apparent agreement: There's a demand plateau on the horizon. Combined with increasing deliveries from airframers, and new service models from operators, and at least some congestion relief  is in sight.
While it looks like private aviation will continue to as the de-facto mode of travel for many jetsetters, it's only a matter of time before the sector adapts to meet this new demand.
The expert jet brokers at L & L International are here to help you acquire the perfect jet.
Need to sell your jet? We can assist with that, too.
Contact
the private aviation professionals online, at
sales@L-Lint.com
, or at
+1 (305) 754-3313
.