It's hard to believe how quickly the holiday season is upon us! In fact, by November, if you haven't already booked your private flight for Aspen, you might want to consider a different destination. That's because, at the end of the year, the demand on private travel — including fractional-share jets and charters — is as great as it is on commercial travel. Not to worry, though. We have five great tips to help you beat the holiday rush.
Tip 1 — Schedule your trip for less-popular times and dates. The busiest times for all types of air travel are the days just before and just after Thanksgiving and Christmas. If you can book your private travel outside those busy times, you'll benefit not only from having a better selection of flights and planes but you'll also avoid the possibility of delays. The best times to book a holiday flight are early mornings, Saturdays, or Mondays. Remember, the busy season starts in late November and usually lasts through the first couple weeks of January with peak times at Christmas. If you can plan around those days, you might still be able to schedule a holiday vacation.
Tip 2 — Beware your provider's policies regarding cancellations and extended stays. Typically, most providers require a 24- to 48-hour notice if you have to cancel a reservation. The holidays make private flights a premium, so providers may request as much as 14 days' notice for cancellations. Providers may also charge premiums for passengers who wish to take trips that last more than a few days — jets that are just sitting are lost income opportunities. Be sure you understand the provider's policies on long trips so you're not surprised with a surcharge or additional fee if you plan to stay six days or longer.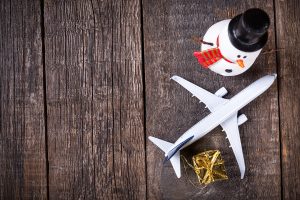 Tip 3 — Know your destination. In years past, trips to places like Aspen or Vail required slot reservations for private flights. In 2016, there are no slot requirements for either location, but there may still be some destinations that have those requirements. In addition, just because slot requirements don't exist doesn't mean that capacity is limitless. Be sure you know your destination is in high-demand, expected delay times, and understand the requirements for landing before booking a private flight.
Tip 4 — Be flexible. If you haven't already booked your private flight, you may need to be flexible to ensure you find the best flight available. You should be prepared to clearly state your preferences as you're working with a provider to find the right flight. For example, if you prefer not to use a charter service, you should tell your provider upfront so there are no surprises when the time comes to travel. The more flexibility you have with dates and destinations, the more likely you'll find a flight that gets you where you need to be.
Tip 5 — Make sure your flight is legal. During the holiday season, there seems to be an increase in the number of improperly licensed providers that pop up to take advantage of the holiday rush. Take the time when booking your flight to make sure the provider you choose is properly licensed so there are no unpleasant surprises when it comes time to travel.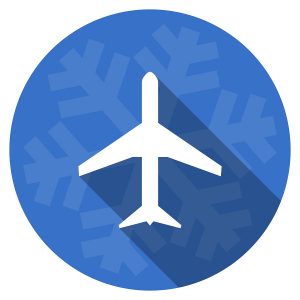 Even if you haven't booked your holiday travel just yet, all is not lost. You may have to be a little more flexible than during the rest of the year, but using the five tips provided here, you'll get to your destination. Then, for next year, remember to book early —booking during the September to October timeframe will make holiday travel much more relaxing.