Looking to get from NYC to London? London to Moscow? Moscow to Beijing? No matter your departure or arrival city, you need a jet that's going to take you the distance without a refueling hub or an unwanted stop. A nonstop flight is the pinnacle of convenience, affordability, and efficiency. You need a jet that's built to go the distance. And while there's no shortage of long-range jets out there, only a few have the range on them to cover large swaths of the globe in a single flight. Here's a look at five long-range jets built to make the world a little bit smaller.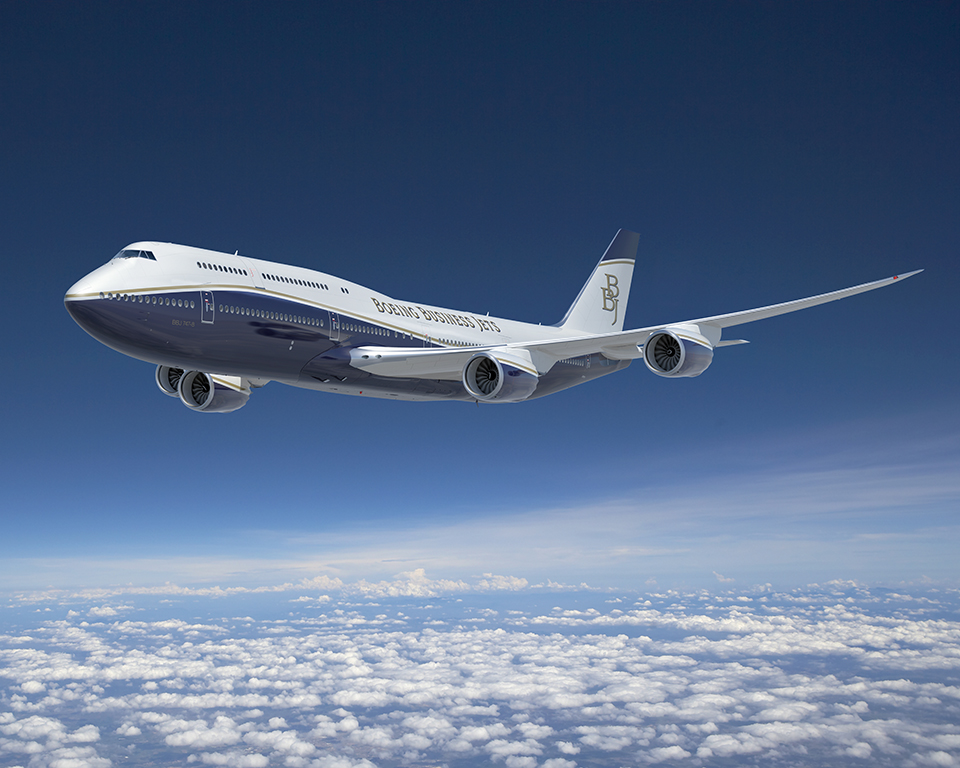 Boeing Business Jet 777X (11,645nm)
Boeing occupies the top two spots on this list, but almost by default. Its 777X business jet is more of a commercial craft than a private business jet, seating 75 passengers. Its range is nonetheless impressive, and it has the unique distinction of being able to fly between any two cities in the world without stopping to refuel. The Boeing Business Jet 777X is also massive. Its cabin measures an impressive 2,356-sq-ft, with a width of 19ft 7in.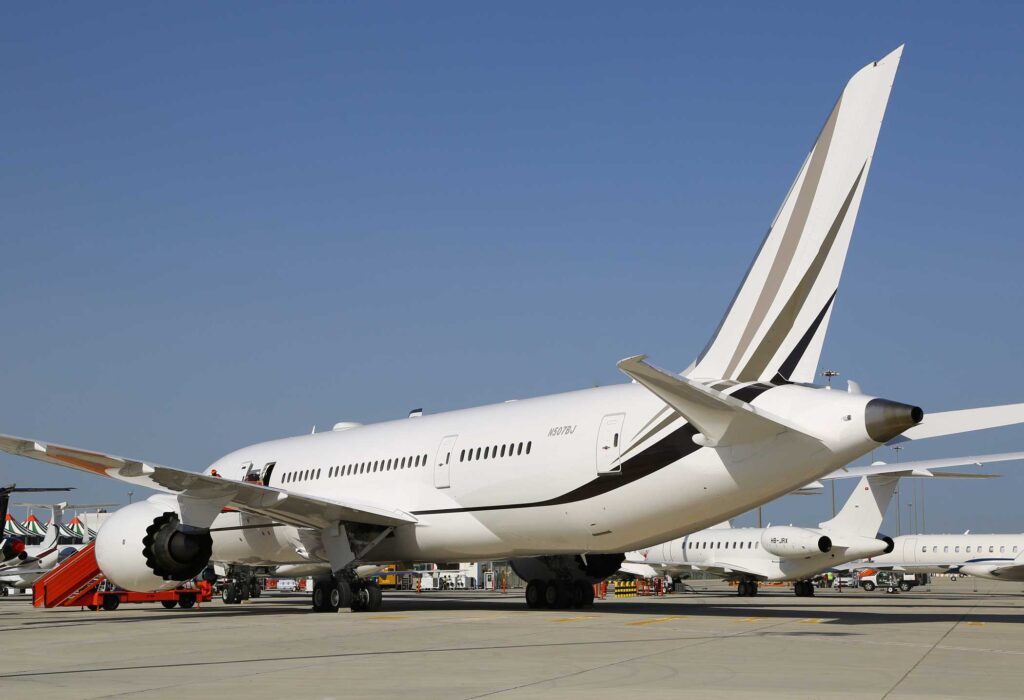 Boeing Business Jet 787 (9,945nm)
The Boeing Business Jet 787 was designed as a commercial jet before moving into the private space. The jet offers close to 10,000nm in range and can fly for 17 hours straight before it needs to land and refuel. Nicknamed the "Dreamliner," this jet makes comfort a priority in addition to range. Its cabin pressurizes at a lower altitude to improve flying comfort and reduce jet lag, and passengers are known for disembarking feeling rejuvenated at their destination.

Bombardier Global 8000 (9,000nm)
While significantly smaller than the Boeing jets on this list, the Bombardier Global 8000 is nonetheless a big-time aircraft with globetrotting range. At over 9,000nm, this jet can get you from Los Angeles to Dubai without the need for a stopover. More important, it'll get you there at Mach .925! Bombardier's Global 8000 is the preferred craft for international CEOs and ultra-high net worth individuals who want to cover the globe in a single bound. It's quickly followed by the Bombardier Global 7000, which comes up short by just 500nm.
Gulfstream G650ER (7,500nm)
While the Bombardier Global 7000 is technically next on the list, we're leapfrogging it in favor of the Gulfstream G650ER to bring some manufacturer diversity to this long-range jet profile. At 7,500nm, it's perhaps the most efficient craft on this list, as well as one of the most comfortable. The craft's range-to-speed ratio is one of the best on the market, allowing you to get from New York to Beijing in a single bound.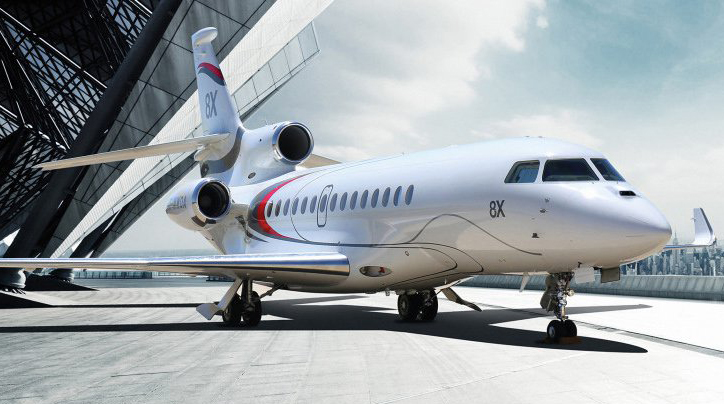 Dassault Falcon 8X (6,450nm)
Perhaps the most beautiful jet on this list, the Dassault Falcon 8X is a unique addition to this list because of its size. While most of the other jets listed are ultrawide-body or bizliners, the Falcon 8X has a long, yet sleek cabin that allows it to maximize fuel efficiency and perform at airports with steep approaches or shorter runways. This jet could soon be eclipsed by the newly announced Falcon 6X, however.

Every aircraft on this list makes it easy to jet around the globe without stopping. That said, it's only a matter of time before there are new leaders in distance. The impending rise of supersonic craft will make the world smaller yet again, and engine technology is getting more efficient every day. It won't be long until any destination around the globe is just a quick flight away.