The Continued Struggle for ATC Privatization and Ramifications for Private Jet Owners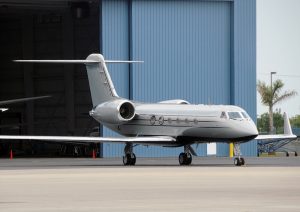 Private and business jet owners and travelers in the U.S. are fortunate to have one of the greatest systems in the world for ensuring their airspace is safe. Operated by the Federal Aviation Administration (FAA), the aviation branch of the U.S. Department of Transportation (DOT), our air traffic control (ATC) system guides tens of thousands of flights per day safely to their destinations. However, as we outlined in "What ATC Reform Means for Private Air Travel," the future of FAA oversight is uncertain as efforts to privatize ATC continue. What does that mean for private jet and business aviation stakeholders?
FAA history
To understand today's reform push, it's important to understand how the present system evolved. Ever since the Wright brothers introduced aviation to the world in 1903 — including its quick spread into commercial, postal, military, and private sectors — safety has been a prime concern. In 1930, technology advancements allowed early air traffic control to advance from visual signals to the first radio-control tower. After decades of government agency and various organization oversight, government leaders created the FAA in 1959 to consolidate all essential management functions necessary to provide safe and efficient use of national airspace, including the ATC system.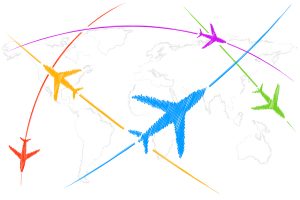 Although, in the ensuing decades, FAA leaders have ably managed the ATC system, many believe their oversight has led to an antiquated system in need of an overhaul. And, although there have been several unsuccessful attempts at reform and privatization, supporters now have a champion leading the new administration. Both the White House and Republican Congress would like to see the ATC system separated from the FAA into a private not-for-profit corporation. Supporters believe privatization is the first step in system modernization. House Transportation and Infrastructure Committee Chairman Bill Shuster introduced legislation that would employ user fees to finance the new governing body.
Those against privatization argue that the system is not broken and does not need fixing. They say FAA personnel are working steadily to improve the system and supporters should not confuse privatization with modernization. They are also afraid that the board of directors would cater largely to the needs of commercial airline executives.
Ramifications for private jet owners
Members of the National Business Aviation Association (NBAA), business organizations, a bipartisan congressional group, and a majority of the American public oppose privatization. They believe a private organization would not have congressional oversight of the budget and programs of the FAA, which is "necessary to ensure the transparency and integrity of the public's investment in the air traffic control system." Furthermore, they believe the reorganization would favor airline leaders, directing resources to hub airports most beneficial to them, thereby restricting aviation-system access for private and business aviation operators. They are also concerned that high user fees would severely restrict private jet aircraft operations and the smaller airports that serve them.
Where are we now?
Shuster introduced H.R. 2997
, a bill that would privatize ATC. So far, the bill has not received enough support to go to a vote. Meanwhile, the Senate has introduced legislation to increase the FAA budget but bans the use of those funds to plan, design, or implement the privatization of air traffic organization functions. Efforts for and against both pieces of legislation will likely increase in September as FAA authorization expires Sept. 30.
Although the true effects of ATC privatization on private jet owners are unclear, most private and business aviation organizations are urging members to oppose it. There will likely be a short-term FAA reauthorization and further efforts aimed at privatization, so it's important stakeholders stay informed.