NBAA-BACE: Must-See BizAv Event of the Year
One of the biggest events of the year for private and business jet owners and those involved in the business aviation industry is almost here. The National Business Aviation Association (NBAA) 2017 Business Aviation Convention and Exhibition (BACE) will take place Oct. 10-12 in Las Vegas.
Venue
Las Vegas is always an exciting and interesting conference location, offering many opportunities to mix in a little pleasure when you're not attending one of the dozens of educational sessions or visiting with some 27,000 business aviation professionals expected to attend this year's NBAA-BACE. The conference and exposition will be held at the Las Vegas Convention Center and will feature more than 1,100 exhibitors. In addition, Henderson Executive Airport will display nearly 100 business aircraft, offering attendees the ability to check out some of the hottest new jets available on the market today — and some that aren't yet available for purchase.
Reasons to attend
In addition to the tremendous networking opportunities, this year's NBAA-BACE conference will offer greater interactivity during its many educational sessions. A mobile app will allow presenters to gauge attendees' prior subject knowledge and tailor their presentations accordingly in real time. It will also allow attendees ask questions during presentations rather than Q&As following the sessions.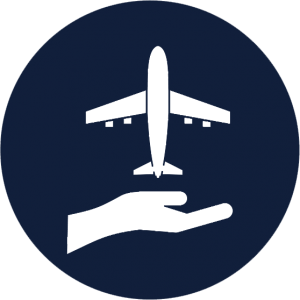 This year's sessions will address topics of interest to those in business and private aviation, including current jet owners and those looking to purchase. Presentations include: safety strategies and risk-management tactics for single-pilot operators, the ever-changing technological landscape in business aviation, mitigating the risk of onboard lithium-battery devices, FAA compliance philosophies, and upcoming avionics mandates — to name just a few. According to the NBAA-BACE Report, one of last year's attendees summed up the BACE experience with "Being able to see each other and feed on each other's enthusiasm is a great charge in the battery once a year."
Another reason to attend is the opportunity to hear the out-of-this-world stories from American Astronauts Mark and Scott Kelly. According to NBAA President and CEO Ed Bolen in an Aviation Pros article, the twin brothers will share "the lessons they've taken from their distinguished military service, participation in the space program and their experiences in leadership and overcoming obstacles."
Giving back
"Fund an Angel" cocktail reception
in conjunction with NBAA-BACE. CAN uses donated seats on business aviation flights to fly individuals suffering from cancer to treatment centers. The event will feature silent and live auctions as well as sponsorship packages to help fund the cause.
Don't miss out on this important opportunity to see the latest business and private aircraft and learn about the latest products, technology, and services the industry offers.