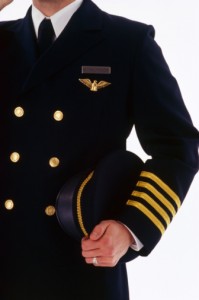 The National Business Aviation Association (NBAA) has been a widely used and respected resource for those in the aviation industry since its founding in 1947. Its members have been involved in major aviation events and rallied around numerous policy changes and movements, tremendously impacting the direction of the industry.
Those looking to join the ranks of the NBAA's 9,000 member companies, and growing, can look forward to numerous benefits:
A voice in aviation policy — Representation by the leading organization in Washington, which advocates for the betterment of the aviation industry.
Access to knowledgeable experts — Members can receive prompt answers for their most pressing questions from industry specialists via email or phone.
Business management tools — A toolkit that includes the NBAA Compensation & Benchmark Survey, shipping discounts, 10% off the Complete Aeromedical Services Program (CASP), attendance at the NBAA Leadership conference, and more are offered to membership businesses.
Discounts on attendance at industry events — You can attend or exhibit at business aviation events worldwide at discounted rates.
Networking opportunities — Build your contact list at numerous NBAA events, seminars, conventions, and conferences.
Even without a full membership, the NBAA offers a great deal of resources for website visitors, including updates on the latest aviation-related legislation and regulatory matters, information about upcoming events, and numerous free resources covering aircraft operations and flight department administration.
For more information, and to add your company to the growing list of NBAA members, check out the full list of membership benefits and access the application here.
Contact L & L International if you need assistance in purchasing or selling a private jet.You can reach our sales specialists today at sales@L-Lint.com, call us any time at +1.305.754.3313, or visit us online.