Eclipse Offers Unique Flying Opportunities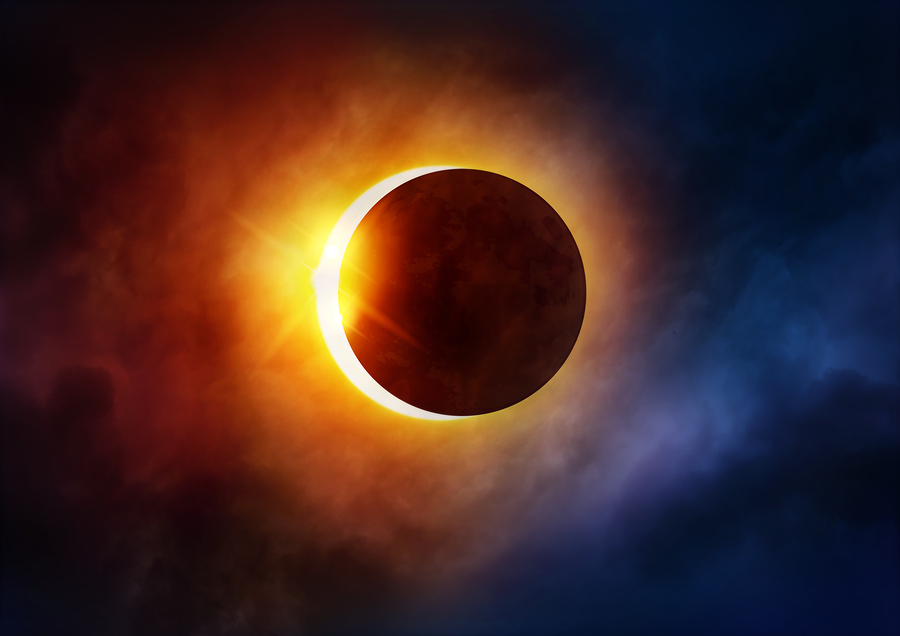 Across the United States, people are gearing up for one of the rarest of celestial events: a solar eclipse. This isn't just any solar eclipse but, rather, a total eclipse — if you're lucky enough to be in the right place at the right time. And judging by the number of scheduled private flights, hotel bookings, and filled campgrounds in and near those areas, there are many people who want a good viewpoint for the event.
Are you going to be flying into one of the sites where you can view the total eclipse? If you haven't yet made plans, you'll want to check with your destination to make sure you'll be able to get there and have a place to stay once you arrive.
What's the big deal?
A solar eclipse is rare because it requires the sun, moon, and Earth to line up so the moon, as it passes between Earth and the sun, blocks part of the sun from viewers on Earth. If you are in the right location on Earth during the eclipse, the moon will, for a short period of time, completely occlude the sun, which is called a total eclipse. Total eclipses are visible only in certain parts of the world at any given time. In fact, it takes about 1,000 years for those in every location in the contiguous United States to be able to view a total eclipse.

The eclipse coming up on August 21 has been nicknamed the "Great American Eclipse" because it is the first total solar eclipse visible only in the U.S. since the country was founded in 1776. Even so, not everyone in the U.S. will get to experience the total eclipse. Only locations along the "path of totality" will get to see a full eclipse, which is why locations along that path are bracing for an influx of people wanting to get the best experience for this rare opportunity. For this eclipse, areas in the path of totality include parts of Oregon, Idaho, Wyoming, Nebraska, Kansas, Illinois, Missouri, Kentucky, Tennessee, Georgia, and South Carolina.
Impact on aviation
may affect those traveling via both private and business aircraft
. Operators within these areas should expect delays to ground support, parking, and approach sequencing. Many airports will be hosting special events for eclipse viewing, and the National Business Aviation Association "will monitor the situation and relay any traffic management initiatives put in place to members."
Many small airports along the path of totality already are reporting they are booked for August 21 and can't accept any more landings. Some airports, such as the Greenville, South Carolina airport, don't take landing requests ahead of time, and personnel aren't sure what to expect. Business and private aircraft travelers can ask for special routing to better view the eclipse, but if airspace is too congested it may not be possible. Some charter providers are offering special eclipse-viewing flights, and NASA is coordinating the launch of more than 50 hot-air balloons to observe and live-stream the event. All in all, air space within the path of totality is expected to be extremely crowded.
Tips and precautions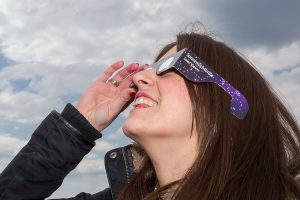 If you have not yet made plans to travel via private jet to an area within the total eclipse path, you're likely out of luck. Flight landing bookings are full, hotels and campgrounds have been booked for months, and rental cars are expensive if you can find one. If you are lucky enough to have planned your flight in advance, weather will be key, but the advantage of air travel is that you can fly above the clouds to get a clear view.
Don't forget, you still need to use special eclipse glasses to avoid damaging your retinas. Although there are few pilots who have actual experience flying during an eclipse, it should be no different than flying at dusk. Other than the additional air traffic, there should be little cause for concern for private jet pilots or passengers. It's just one benefit of owning your own private jet — or knowing someone who does.