Tailwind Propels Business Aviation in North America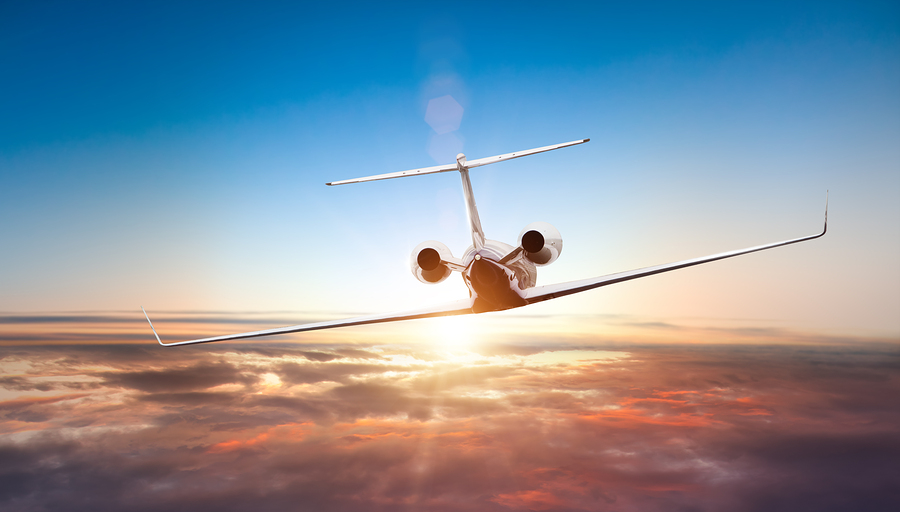 The North American market accounts for two-thirds of private jet ownership — and business aviation is on the rise! In fact, American, Canadian, and Caribbean business aircraft operations increased by over 4% in the last year. Midsize jets accounted for most of this activity, and projections show the sector can look forward to similar growth in the future.
Gains were also seen in charter jet activity: Charter flights on midsize and large cabin jets showed significant growth, climbing 14.3% and 12.6%, respectively.
Changes from past periods
"Lost Decade"
from 1986 to 1996. During this period, new business jet deliveries remained flat at around 350 units each year.
But even if new private jet deliveries remain stagnant over the next few years, industry insiders expect 650 to 750 deliveries annually — about double the output of the so-called Lost Decade. Meanwhile, fewer existing jet owners have found it necessary to try to sell their aircraft since the downturn.
The residual value of jet aircraft has also fallen somewhat with private jets no longer being in short supply. Alternatives to outright full ownership — such as fractional arrangements or membership clubs that allow business owners to charter jets — have supplanted aircraft purchases for some.
And although large cabin aircraft delivery has been low, flights on these models have increased. New Bombardier, Gulfstream, and Dassault models soon to be introduced in this class are expected to boost the market considerably.
In-flight connectivity growth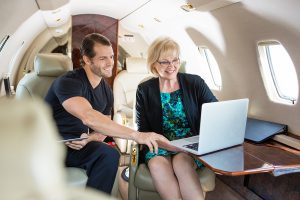 What else is growing in the business aviation world? At the end of 2016, there were over 19,000 in-flight connectivity (IFC) systems on business and VIP planes. Estimates indicate that this number may double within a 10-year period.
L-band, 4G, and satellite technologies used for connectivity will likely remain popular, and the demand for these technologies is projected to grow. Companies that produce these technologies are expected to keep pace with demand for their products as they deploy more satellites and continue to refine their hardware.
Enhanced connectivity on flights allows for much easier communication, making access to one of these IFC systems a key point for those interested in buying jets, especially for business purposes. Companies that continue to grow on a global scale should help fuel the demand for increasingly sophisticated IFC systems.
Business aviation is set to grow with good tools available to enhance flight experience. These tools help add to the appeal of today's top private aircraft options.
If you need help buying or selling a jet, contact our sales team at L & L International at
sales@L-Lint.com
. You can also visit our website anytime or call
+1 (305) 754-3313
.