Business Aviation Insiders Step Up to Help Harvey and Irma Victims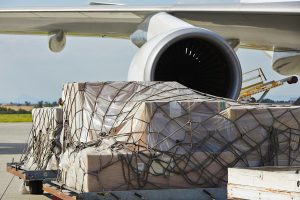 Over the years, private and business jet owners have continuously stepped up to the plate to help with relief efforts after natural disasters. The latest examples are Hurricanes Harvey and Irma. In fact, one of the biggest frustrations for members of the private aviation community ready to assist victims was waiting for flood waters to recede so they could deliver much-needed supplies.
During and after the hurricanes devastated parts of Texas, Florida, and surrounding areas, the media has been filled with inspiring reports of Americans and people all over the world joining together in various volunteer efforts and donation drives. And behind the scenes — with little media coverage — members of the aviation community have been playing vital roles.
Many in the private and business aviation industries step up to provide their services and will continue to do so. Because they have a greater ability to reach areas impacted by disasters such as Harvey and Irma when airliners and ground transportation cannot, the services they provide are invaluable. Those interested in learning more about the many organizations dedicated to first response can visit the National Business Aviation Association (NBAA) Humanitarian Emergency Response Operator (HERO) Database, a list of people in the business aviation community who are part of disaster-response mobilization efforts.
Contact the experts at L & L International if you need assistance in purchasing or selling a private jet.
You can reach our sales specialists today at 
sales@L-Lint.com
, call us any time at +1.305.754.3313, or 
visit us online
.