Business Aviation Insiders Step Up to Help Harvey and Irma Victims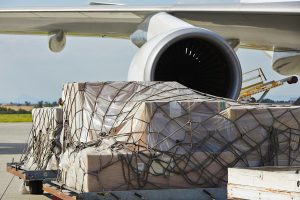 Over the years, private and business jet owners have continuously stepped up to the plate to help with relief efforts after natural disasters. The latest examples are Hurricanes Harvey and Irma. In fact, one of the biggest frustrations for members of the private aviation community ready to assist victims was waiting for flood waters to recede so they could deliver much-needed supplies.
During and after the hurricanes devastated parts of Texas, Florida, and surrounding areas, the media has been filled with inspiring reports of Americans and people all over the world joining together in various volunteer efforts and donation drives. And behind the scenes — with little media coverage — members of the aviation community have been playing vital roles.
Airlift Flyers Aviation Corp., a humanitarian aviation organization based out of Miami, is encouraging jet owners and operators to donate their time and effort to relief efforts but to remain flexible in scheduling their donated flights. Richard Sante, organization founder, said he has had many requests from large-scale donor organizations wanting to get supplies into affected areas following Hurricane Harvey. Although two Houston-area airports were willing to receive this cargo, flooding on access roads impacted efforts.
Jet Support Services Inc. (JSSI), an independent financial services and maintenance support provider to the business aviation industry "is waiving hourly fees for customers who donate flight time to the Hurricane Harvey relief effort." In the article, JSSI President and CEO Neil Book said, "When people are in need, the business aviation community never fails to step up. Business aircraft are truly unique in their ability to reach locations impacted by natural disasters."
Several pilots volunteered their services and aircraft to fly an estimated 125,000 pounds of food, water, and supplies from the Georgetown, Texas, Municipal Airport to affected areas within three days, and efforts didn't stop there. "Great way to use what we have to do something good," said one of the pilots quoted in the article.
Members of recently formed Operation Airdrop (OAD), which has already grown to more than 200 pilots and planes, are delivering "relief supplies to the hardest hit and isolated areas along the Texas Gulf Coast." Although originally formed to provide support after Harvey, the group has also "been called upon to continue its efforts to support future disaster relief incidents," including the aftermath of Hurricane Irma in Florida and the Caribbean.
Private aviation firms worked until the last minute to help individuals who couldn't obtain commercial airline tickets or afford to charter their own private flights evacuate Florida ahead of Hurricane Irma.
While Florida residents — many without power — recover, airport leaders are assessing damage and the Aircraft Owners and Pilots Association (AOPA) requested relief supply donations as well as jets and pilots to deliver them to affected areas.
Many in the private and business aviation industries step up to provide their services and will continue to do so. Because they have a greater ability to reach areas impacted by disasters such as Harvey and Irma when airliners and ground transportation cannot, the services they provide are invaluable. Those interested in learning more about the many organizations dedicated to first response can visit the National Business Aviation Association (NBAA) Humanitarian Emergency Response Operator (HERO) Database, a list of people in the business aviation community who are part of disaster-response mobilization efforts.
Contact the experts at L & L International if you need assistance in purchasing or selling a private jet.
You can reach our sales specialists today at 
sales@L-Lint.com
, call us any time at +1.305.754.3313, or 
visit us online
.