The pandemic had a significant impact on the world, but few countries suffered the protracted effects of the virus like China. Until May 2022, the country was subject to a series of stringent lockdowns and quarantines that effectively stagnated the economy and disrupted the broader developed world. Every industry felt the effects of the pandemic, including private aviation. In fact, analysts are expressing concerns of a prolonged period of depression for China's private fleet. It's bad news for airframers reliant on APAC (Asia-Pacific) markets to bolster jet sales.
Surveying China's private fleet
According to year-end figures from China's 20 largest fleet operators, only four saw growth in 2021. The top five operators saw a combined net reduction in 16 jets. These top 20 operators represent roughly 32% of the country's total private jets, and their stagnation has been the primary catalyst in dragging down fleet figures across APAC.
According to analyst reports, China's fleet dropped roughly 5% in 2021, contributing to a 1% decline across the greater Asia-Pacific fleet. Hong Kong — which made headlines for its stringent COVID-19 policies — led China's diminishing fleet figures, losing 19 aircraft last year.

Factors behind the shrinking fleet
While it's easy to blame COVID-19 turbulence for China's lagging jet sales, analysts believe there are other economic factors at play. Namely, we could be entering a pivot period for the region — one that could serve as a springboard for China's fleet. That pivot? A shift in demand from larger business jets to smaller, lighter aircraft.
In 2021, 114 business jets left the greater APAC fleet and bizjet deliveries were down 13.2% for the year. Large jet airframers like Gulfstream and Embraer saw their market share contract by roughly 5% and 8%, respectively. During this same period, light jet airframers like Textron saw growing market share of more than 5.5%. By class, light jets were up 3.5%, midsized jets remained flat, and large-cabin jets dropped 7.7%; all while, very-light jets ticked up an astounding 16.9%.
China's lagging fleet appears to be a question of turnover and replacement, rather than pure contraction. Big bizjets are out; small regional craft are in.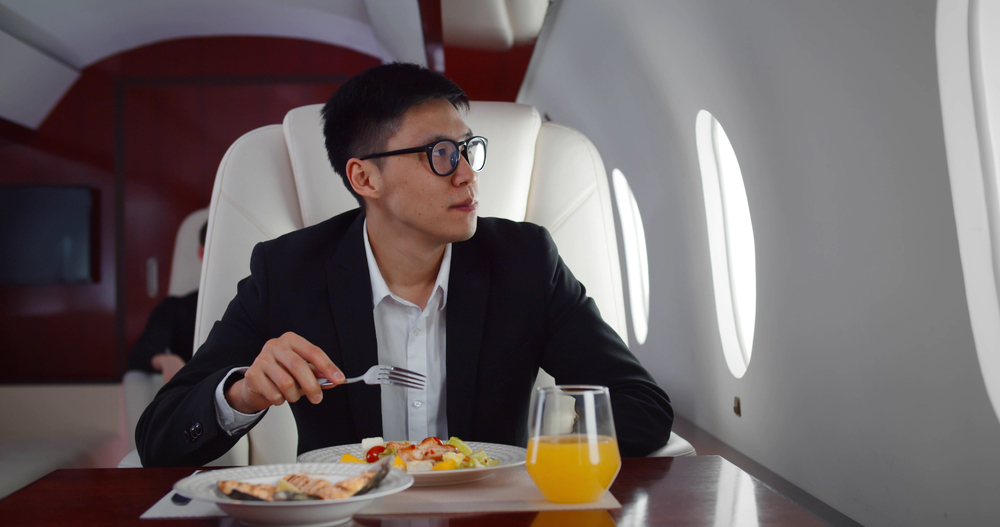 China's demand is important for airframers
APAC is the third-largest private aviation market in the world, with China's demand for jets outpacing India and Saudi Arabia combined. Pullback from China spells trouble for airframers relying on this market to bolster sales through strong annual deliveries.
The good news is that, while China's fleet has contracted, this contraction appears temporary. If China truly is pivoting to prefer smaller aircraft, larger airframers could find themselves losing long-held market share in the coming years. It's a situation worth monitoring.
The expert jet brokers at L & L International are here to help you acquire the perfect jet.
Need to sell your jet? We can assist with that, too. Contact the private aviation professionals online, at sales@L-Lint.com, or at +1 (305) 754-3313.