Private jet ownership and use aren't the exclusive clubs they once were. Although barriers to ownership are still limited to the ultra-wealthy and corporations, more and more people are experiencing private air travel in 2020. As a result, new demands have arisen from buyers, be they high-net-worth buyers or fractional fleets. Standard features and amenities are still the primary drivers of jet purchases; however, new owners are more vocal about everything, from digital connectivity to cabin air quality.
A new breed of buyer
The world is changing. Individual jet ownership may not come any cheaper, but new approaches to the private jet experience have created more consumers who will come into first contact with private flight. These newcomers aren't staying quiet about their needs, either. For every dollar they bring to the table, they're bringing requests that go beyond the traditional asks of a private jet buyer.
For example, in the age of the novel coronavirus, passengers on private jets are increasingly concerned about air quality. And designers are listening. Embraer's Praetor series cruises at a low altitude of 45,000 feet, which allows for more active air purification than ever. Gulfstream's new G700 is being built with air quality in mind as well.
Flying into fresh territory
Perhaps the most exciting travel trend to arise during the COVID-19 pandemic could end up being one of its most enduring. Fractional flights allow passengers to purchase shares in a plane.
In other instances, large companies are limiting company charters and travel on public flights due to the pandemic. To get employees where they need to go, companies are flat-out buying jets to ensure that they're cleaned and maintained correctly.
Give us the frills
In the old days, passengers entering a private flight were looking for specific factors. They wanted enough room to maneuver, reasonable flight speeds, and the range to get where they're going without having to land and refuel. Current charter and private passengers expect all that, too, but now they've got a few more concerns on their mind.
After air quality, the most sought-after feature in a charter jet is Wi-Fi. Whether they're connecting on social media or answering emails for work, people need to be connected. Beyond that enthusiastic request, people want their charter flights to feel less cramped. They want elegant, full-sized bathrooms, space to hold a meeting in-flight and bedrooms that make things feel like home.
Finally, even though they're traveling on a jet, today's passengers want to know their private plane is working to limit its emissions and making the most of its fuel capacity.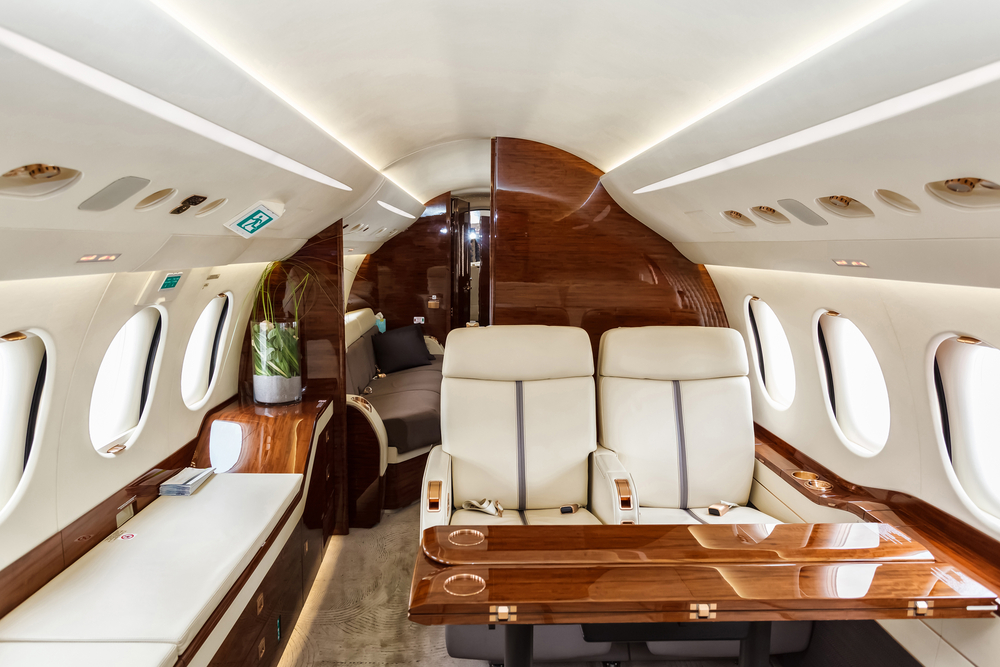 Excellence built-in
As the world of private aviation opens to an entirely new audience, these newcomers to the industry are demanding that private aircraft raise the bar. That's never too much to ask.
The expert jet brokers at L & L International are here to help you acquire the perfect jet. 
Need to sell your jet? We can assist with that, too.
Contact
the private aviation professionals online, at
sales@L-Lint.com
, or at
+1 (305) 754-3313
.