[et_pb_section admin_label="Section" fullwidth="on" specialty="off" background_image="https://l-lint.com/wp-content/uploads/2016/03/slider_1_1.jpg" transparent_background="off" allow_player_pause="off" inner_shadow="off" parallax="off" parallax_method="off" padding_mobile="off" make_fullwidth="off" use_custom_width="off" width_unit="on" make_equal="off" use_custom_gutter="off"][et_pb_fullwidth_header admin_label="Fullwidth Header" title="CORPORATE JET INSIDER" background_layout="light" text_orientation="center" header_fullscreen="off" header_scroll_down="off" background_url="https://l-lint.com/wp-content/uploads/2016/03/slider_1_1.jpg" background_overlay_color="rgba(255,255,255,0.82)" parallax="off" parallax_method="off" content_orientation="center" image_orientation="center" custom_button_one="off" button_one_letter_spacing="0″ button_one_use_icon="default" button_one_icon_placement="right" button_one_on_hover="on" button_one_letter_spacing_hover="0″ custom_button_two="off" button_two_letter_spacing="0″ button_two_use_icon="default" button_two_icon_placement="right" button_two_on_hover="on" button_two_letter_spacing_hover="0″] [/et_pb_fullwidth_header][/et_pb_section][et_pb_section admin_label="section"][et_pb_row admin_label="row"][et_pb_column type="3_4″][et_pb_post_title admin_label="Post Title" title="on" meta="on" author="off" date="on" categories="on" comments="off" featured_image="off" featured_placement="below" parallax_effect="on" parallax_method="on" text_orientation="left" text_color="dark" text_background="off" text_bg_color="rgba(255,255,255,0.9)" module_bg_color="rgba(255,255,255,0)" title_all_caps="off" use_border_color="off" border_color="#ffffff" border_style="solid"] [/et_pb_post_title][et_pb_text admin_label="Text" background_layout="light" text_orientation="left" use_border_color="off" border_color="#ffffff" border_style="solid"]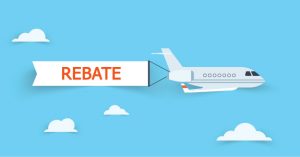 Automatic Dependent Surveillance-Broadcast (ADS-B) technology uses satellite navigation and GPS data to track aircraft both for air traffic control ground station benefit and to allow pilots more complete pictures of air traffic in surrounding areas.
Federal Aviation Administration (FAA) Title 14 of the Code of Federal Regulations (CFR) 14 CFR Title 14 91.225 and 91.227 require ADS-B out technology in all aircraft by Jan. 1, 2020. In an effort to encourage early installation, the FAA, in collaboration with the Aircraft Owners and Pilots Association (AOPA), the Aircraft Electronics Association, and the General Aviation Manufacturers Association, opened a rebate program in September for those who install and prove ADS-B out equipment installation.
The rebate program provides "owners of U.S.-registered, fixed-wing, single-engine piston aircraft that were first registered before January 1, 2016," a $500 rebate when they purchase and install ADS-B out equipment. The rebate is only available to owners who didn't previously have ADS-B out equipment installed or purchased and scheduled for install before the rebate program began. FAA personnel plan to issue rebates for a one-year period, ending September 2017, or until they've issued 20,000 rebates, whichever comes first.
To qualify for rebates, pilots with eligible aircraft must go through a five-step process.
Choose proper ADS-B out equipment.
Reserve a rebate on the FAA website.
Install the ADS-B out equipment.
Perform a qualifying flight to validate the ADS-B equipment.
Claim a rebate.
According to the APOA, some pilots have difficulties with steps 4 and 5 in the process because they don't perform the qualifying flight properly or because they don't wait at least one hour after a flight to request the Public ADS-B Performance Report (PAPR) required to complete the rebate process. Pilots who review the requirements and follow them closely, however, should have no problem securing the $500 rebate, so long as they complete all the steps before the FAA awards the maximum number of rebates or the one-year time frame has closed.
[/et_pb_text][/et_pb_column][et_pb_column type="1_4″][et_pb_sidebar admin_label="Sidebar" orientation="right" area="sidebar-1″ background_layout="light" remove_border="off"] [/et_pb_sidebar][/et_pb_column][/et_pb_row][/et_pb_section]