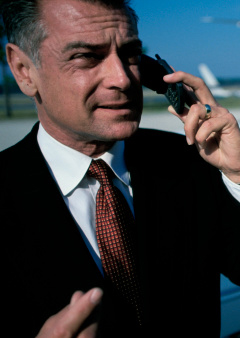 Got a friend with a private jet you can borrow? It seems like a good idea: The aircraft is available, has a crew well-known by the owners, and costs significantly less than standard charter rates. But you're not just doing a favor, you're acting as a charter service — and doing so without the proper credentials is illegal.
The bizav community dubs these flights "Part 134 1/2″ in reference to the FAA's Part 135 rules that regulate charter operations and air charter operators. While no statistical evidence exists to expose the extent of the practice, experts readily agree that illegal charters are commonplace.
Of course, the truth is that most of these flights occur without incident, so the likelihood of their discovery is limited. Plus, airports are businesses, and when they sell fuel, maintenance, and other qualified services to jet owners, they're hesitant to report suspected illegal charters.
What's the risk in friends helping friends?
Illegal charters are fraught with the potential for risk:
Lack of oversight means less safety — If you're flying on an illegal charter, realize that the pilot and jet owner are acting illegally, which could put you at risk.
Lack of accountability per the FAA — When flights aren't regulated, risk factors go up.
Less stringent training and potentially less skill — This is a case of "getting what you pay for," and in some cases the pilot may have less skill and training.
Less security around aircraft maintenance — If the operator is already engaging in illegal activity, are you confident in the aircraft's maintenance?
Less drug and alcohol testing — There is potential for unregulated crews.
Less flight experience — Some pilots use illegal charters to get more flight time, but wouldn't you prefer to have a fully qualified and experienced pilot?
Less insurance coverage — If the charter is illegal, you have limited recourse in an accident.
Protecting yourself from illegal charters
To minimize your risk of booking an illegal charter, follow these simple steps:
Use your common sense. Extremely low prices are a warning sign because legitimate charter operators carry proper operating costs.
Ask questions. A legitimate operator will readily provide its certificate number and tail number.
Book through trusted sites. You can cut through the smoke and mirrors by working with trusted charter operators.
Follow these tips and you'll be on your way to a worry-free private flight.
Contact L & L International if you need assistance in purchasing or selling a private jet. You can reach our sales specialists today at sales@L-Lint.com, call us any time at 305-754-3313, or visit us online.