Simplify Your Holiday Travel: Buy a Private Jet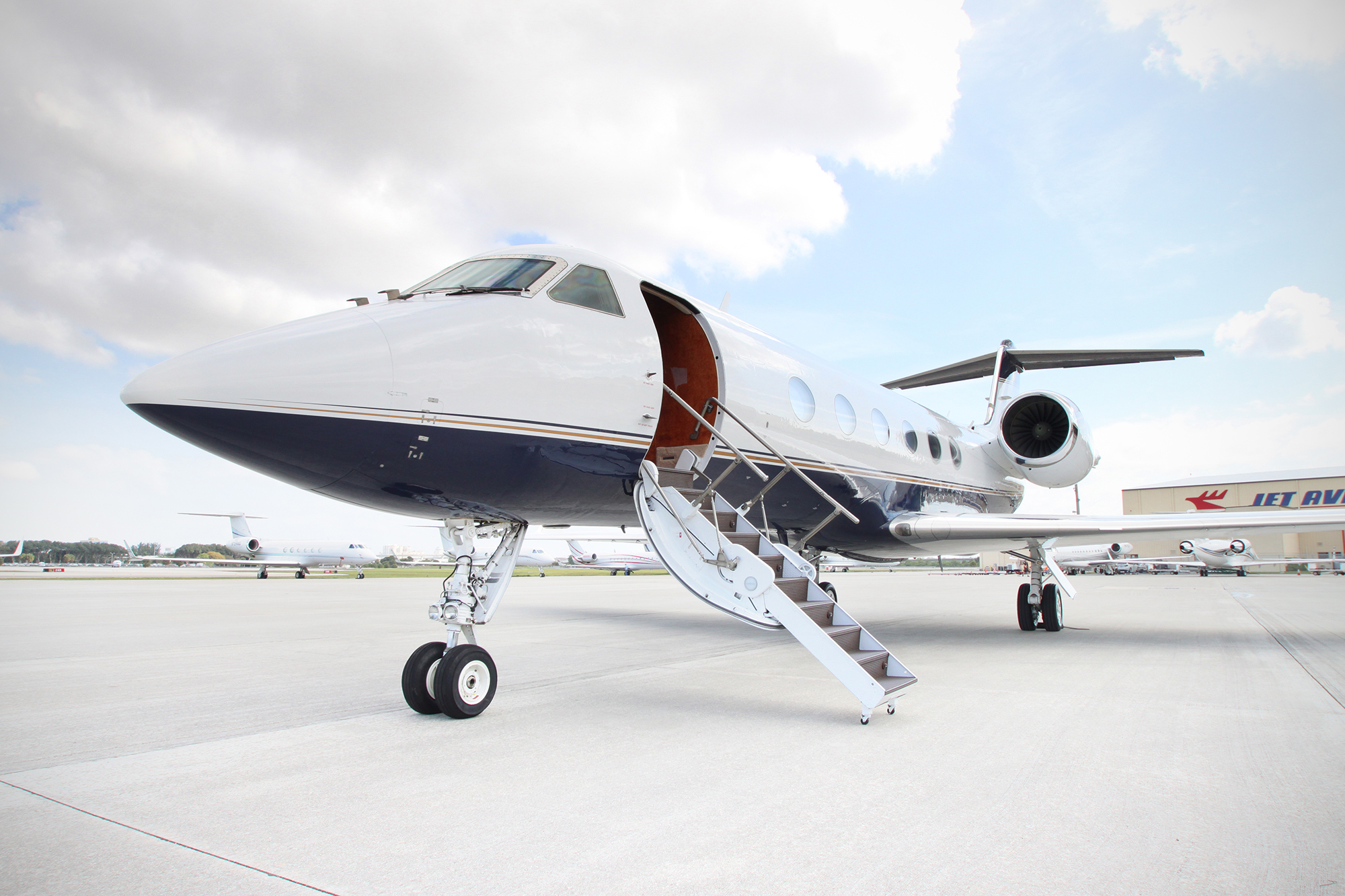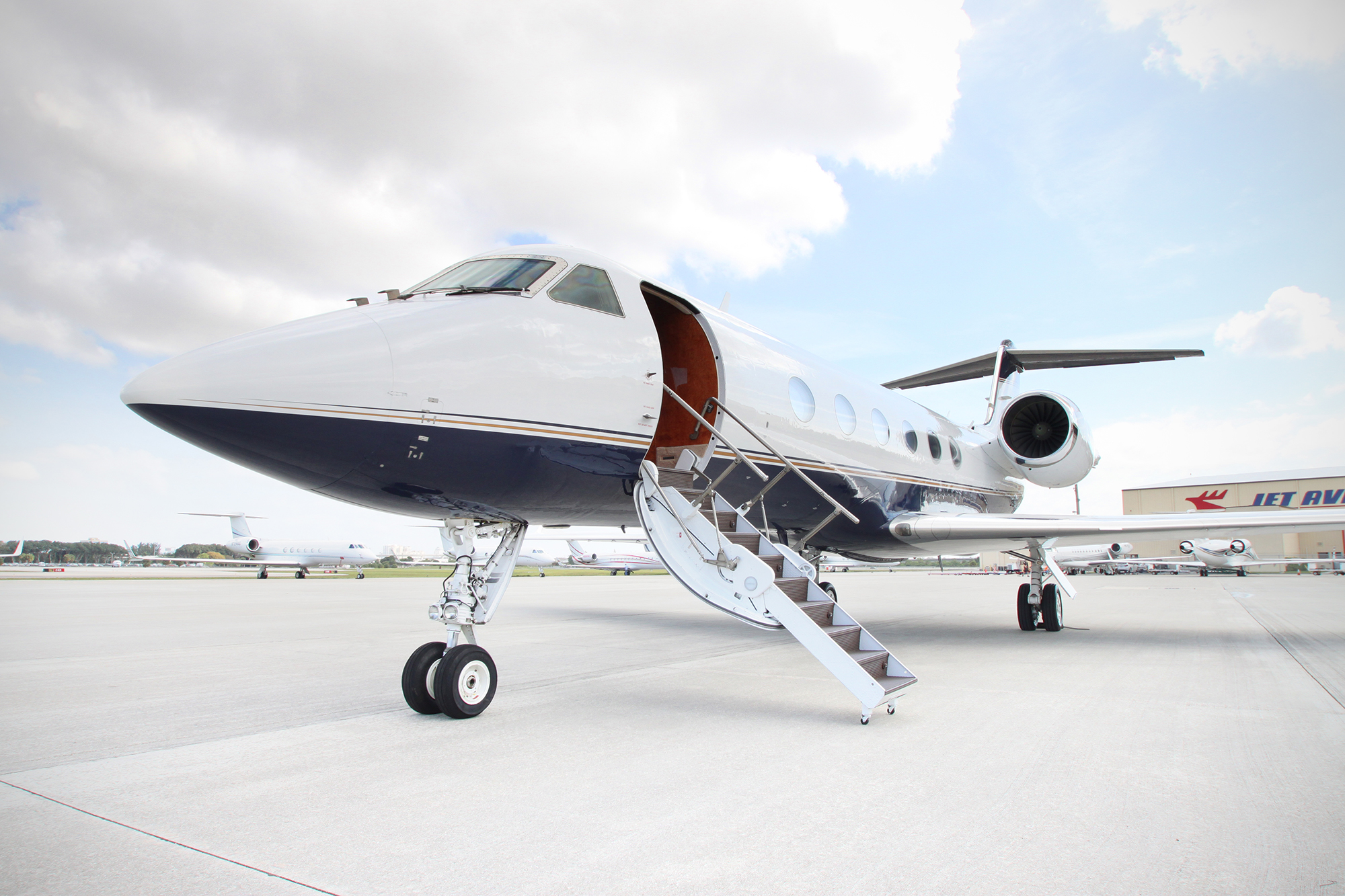 View the Gulfstream G-IV SP available for sale here.
The holiday travel season is here. Will you be joining the throngs of people in long security or luggage lines at your local airport this year? Or will you be one of the lucky ones who doesn't have to book a flight months ahead, can pick up family members along the way, and can enjoy a stress-free private flight to your destination?
Remember last year when you swore you would never fly commercial over the holidays again? You put a new private jet on your wish list — and that's exactly where it stayed. But it's not too late to get that jet for the holidays — 2018 holidays, that is. Purchasing a jet tends to take about a year, so if you don't want to be in the same boat next year, start the process now.
The time is right
In addition to the need to start your jet purchase now so it's available for next year's holiday travel season, now is an optimal time to purchase. In fact, business jet prices will likely continue to drop through year's end. Older models aren't hot sellers now, so they're staying on the market longer, driving up inventory numbers. Plus, more owners tend to sell during the fourth quarter, which could add to pre-owned jet availability. There may be no time like the present to start on next year's holiday gift to yourself.
Get the ball rolling
In a sellers' market, could this be the year you take the plunge and buy a jet? Before you dive in, do a cost-benefit analysis to make sure it's a financially sound move. Industry insiders estimate that 350 to 400 flight hours annually justifies full private jet ownership. If you meet the flight-time criterion:
Determine your needs. What are your typical passenger and distance requirements? Do you need a light jet that can carry five to eight passengers 2,000 miles, a large executive jet that can carry 12 passengers 4,000 miles, or something in between? Will you try to get a good deal on a pre-owned jet, or do you want to skip the potential for maintenance issues and order a new one? If you're considering buying new, you might have to stretch your goal to the 2019 holidays as you'll need to allow about two years for delivery.
Find a match. Contact private jet sales professionals and search major aviation sites online for an aircraft that meets your specifications and pricing needs.
Take it for a spin. Most salespeople or manufacturers will arrange for you to take it for a test drive — at your expense.
Have it inspected. This is a multimillion-dollar purchase. Make sure it is in flying condition and worth the asking price.
Get financing. This may take some work, but a stronger economy means more institutions are willing to finance both new and used aircraft purchases.
If you're feeling a bit overwhelmed about the process, keep the benefits in mind. Jet travel allows company executives to keep pace with the global marketplace. A private jet can take you directly to your destination, usually with little prior notice, and you can relax or conduct business during your flight. And don't forget about one of the biggest benefits: depreciation. Business jets depreciate 50% by the time they're five or six years old, which is a substantial tax break.
Make holiday travel fun again. Start today and have your jet by this time next year. But you don't have to do it alone. In fact, you shouldn't: Partner with a reliable aircraft consultant to guide the entire process.