After a long-awaited development, Chicago Jet Group (CJG) has launched its Universal Avionics-based FANS/CPDLC/LPV solution for the Gulfstream G200. In a major upgrade for G200 Series avionics, the NextGen ProLink system is designed to comply with modern standards for LPV approach and CPDLC push-to-load capabilities.
Trimec Aviation serves as the installation partner, and it is already updating G200 jets at its Fort Worth Meacham International Airport facility.
A look at the NextGen ProLink
The NextGen ProLink is the product of joint innovation between Chicago Jet Group and Trimec Aviation. It's the first complete Proline 4 Dual Integrated FMS upgrade for legacy integrated navigation systems in the G200 — designed to enable Controller-Pilot Data Link — in compliance with modern avionics standards. The upgrade enables:
CPDLC-DCL
CPDLC-Enroute
FANS 1/A+
European ATN B1 (Link 2000+)
Perhaps more important, a NextGen ProLink upgrade will also enable LPV approach and CPDLC push-to-load capabilities, both required by the FAA. It's a game-changing upgrade for an aging, but still popular jet — one that will ensure pilots can safely navigate approaches in compliance with modern procedures.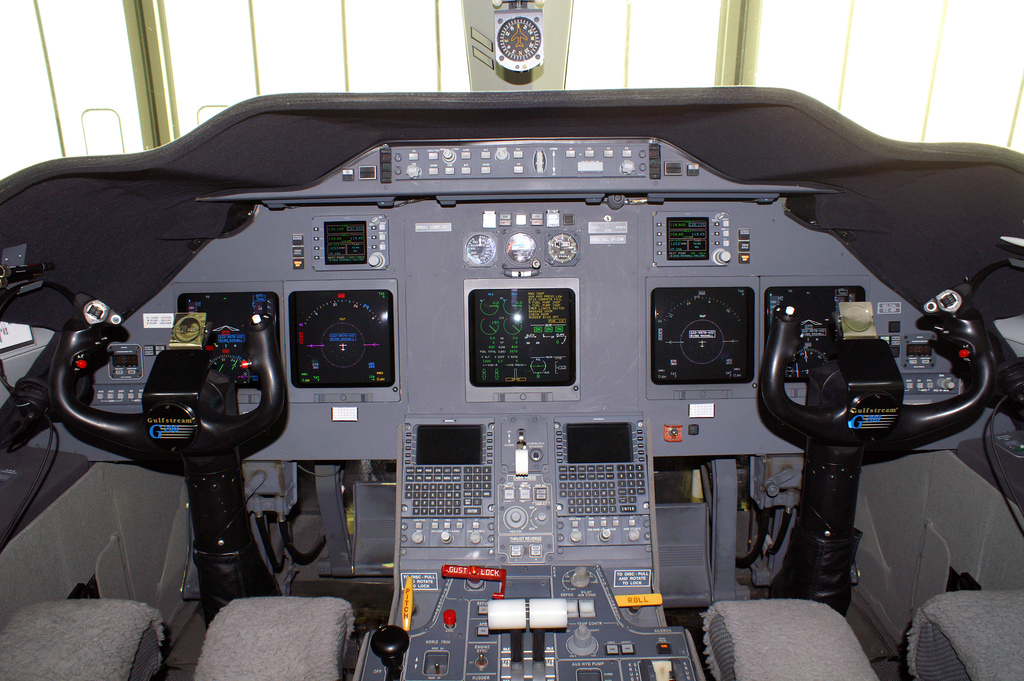 How can customers upgrade?
With a little more than 200 of the 250 Gulfstream G200 jets built still in service, there is strong demand for the NextGen ProLink and the capabilities it affords pilots. So, where and when can owners access this essential upgrade?
Trimec Aviation — operating as a certified FAA Part 145 Repair Station — announced the first installation of a NextGen ProLink system at its Fort Worth facility in late June of 2020. The company expects to open enrollment for service upgrades this year. Installation takes approximately two weeks to complete.
Upgrades across the industry for an aging fleet
The Gulfstream G200 originally entered service in 1997. Since then, aviation has seen significant improvements in avionics and robust changes to takeoff and landing procedures. The NextGen ProLink upgrade paves the way for many more years of service through compliance with the FAA and other aviation authorities.
The Gulfstream isn't the only aging jet receiving avionics upgrades to contend with industry and regulatory changes. A growing number of avionics upgrades are now available for similar jets, including Cessna CitationJet/CJ/M2 series aircraft. As these and other popular midsize jets approach three decades in service, avionics upgrades will shift from desirable to essential.

A much-needed upgrade
At its introduction, the Gulfstream G200 was the pinnacle for midsize bizjets. Today, it remains a stalwart in the skies — or it will as owners embrace the avionics upgrade offered by the NextGen ProLink. As avionics capabilities continue to evolve, owners of older jets should stay cognizant of similar upgrades and be diligent about embracing them. Staying up to date on upgrades ensures safety in the air and the longevity of a jet that's proven an industry favorite for nearly 25 years.