Demand for private and business aviation (BizAv) travel continues to grow. But a strong job market and a dearth of trained pilots has made it more challenging for BizAv operators to find pilots and support staff to work on private aircraft.
However, the BizAv industry is adapting. Jet owners have begun providing increasingly competitive benefits and emphasizing the exciting lifestyle associated with flying private aircraft. As operators continue adapting to a tightening labor market, they're also maintaining the exceptionally high standards they look for when selecting a candidate.
Attracting and retaining top talent
The BizAv industry is making changes to the ways it compensates talent, as well as the way it pitches BizAv careers to potential job candidates.
Most aviation professionals crave a stable career, which is why large commercial airlines are so appealing. By offering the same consistent work and pay, the BizAv industry can attract top talent away from airlines.
BizAv careers include exciting travel to interesting destinations on behalf of inspiring people. It's important for the BizAv industry to position its careers as an opportunity to participate in an exciting, growing community of aviation professionals. This fact alone also helps keep salaries from ballooning, as pilots trade monetary compensation for freedom and adventure.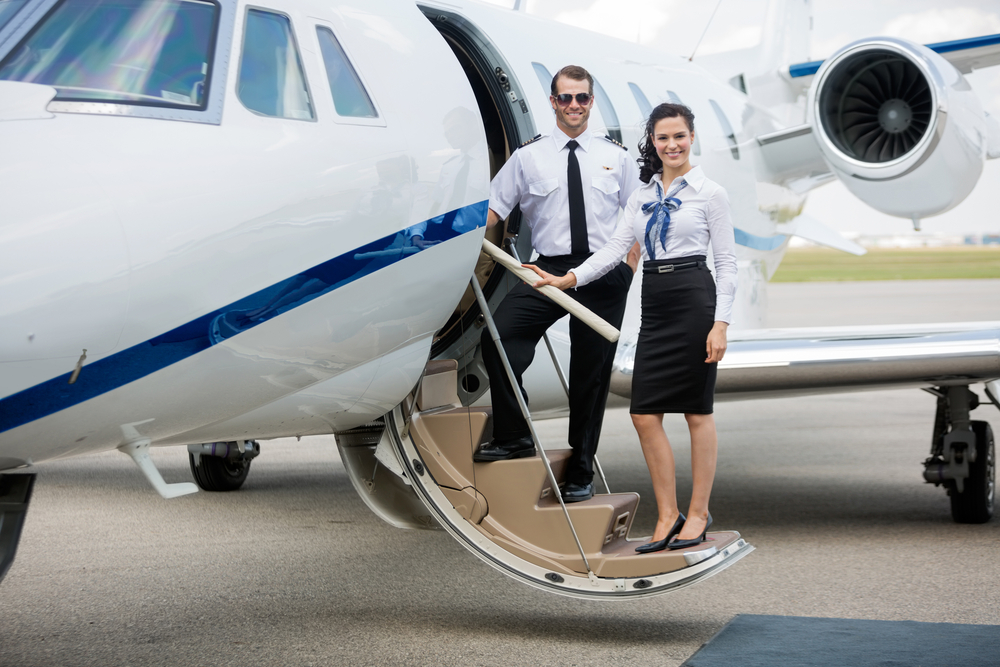 Hiring a crew
Despite the general headwinds for finding competent, qualified flight staff, there are strategic advantages for BizAv in today's tight labor market. Here's where to start looking for pilots, flight attendants, and other flight staff:
Consult with your aircraft manufacturer — If you've recently purchased an aircraft and need a crew in a hurry, talk to the jet's manufacturer. Some companies, like Bombardier, will help you hire a crew. This temporary crew will provide you with excellent service and flexibility until you've had the chance to hire a permanent team.
Recruit military veterans — Former members of the Armed Forces possess the technical skills necessary to pilot aircraft, as well as the professional demeanor necessary to conduct business with high-net-worth clients. Military veterans are among the first people you should turn to when staffing your jet.
Focus on individuals with VIP experience — You'll need a crew that's comfortable working with discretion. If your flight attendants find themselves starstruck by the passengers they're assisting, they ultimately won't be too much help in the air. It's always best to find crew members with previous experience working with VIPs.
If you're not the aircraft's owner, consult with them when making hiring decisions. Ultimately, private flying is an intimate experience. It's important that the passengers and crew members are able to develop a strong rapport.
Staffing a BizAv aircraft may be challenging; however, learning how to staff your aircraft correctly will ensure a comfortable and consistent flying experience.
The expert jet brokers at L & L International are here to help you acquire the perfect jet.
Need to sell your jet? We can assist with that, too.
Contact
the private aviation professionals online, at
sales@L-Lint.com
, or at
+1 (305) 754-3313
.