Innovations are making waves in the private aviation sector, but few are as game-changing as the shift to Sustainable Aviation Fuels (SAF). As private aviation becomes more prevalent — and environmental concerns continue to mount — SAF provides is the necessary answer to bridging the gap between convenience and environmental responsibility.
With emission reductions of up to 80%, SAF allows jetsetters to zip around the country — and the world — with  relatively minimal environmental impact. This trend, pioneered by BizAV, is expected to come to commercial airliners soon as demand for SAF ramps up.

The buzz about SAF
Jet A/A-1 has been the staple jet fuel for years, but it's rapidly losing ground to SAF — a bioengineered jet fuel with  significant benefits over its predecessor. Aside from 80% emission reductions, SAF also promises to be better for jets and more efficient for travel. More than 400,000 flights have already traveled with SAF.
The aviation industry, its leadership, and international regulatory organizations are embracing SAF in their search for a carbon-neutral future, OEMs have come out in support of SAF, and it's also recommended by the FAA, EASA, and other international aviation safety agencies.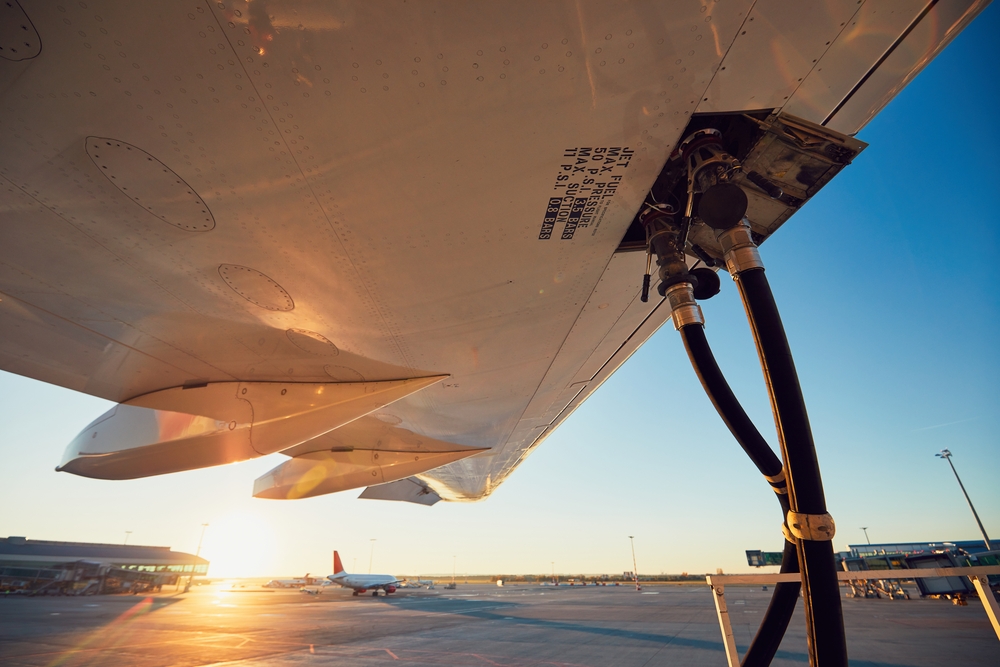 BizAV charts the course
SAF is a force for change in aviation thanks to the BizAV sector. So far, the higher cost of this fuel alternative has kept commercial airliners at bay, but private jetsetters have proven themselves the ideal test subjects for SAF's capabilities.
Ease of adoption within BizAV has also made SAF more accessible. Charter operators and private jet owners flying out of airfields where SAF is available are finding  it easier to embrace sustainability. Jet service provider VistaJet, for example, has seen 85% adoption of SAF among its clients thanks to its promise of optimized fuel efficiency.
And VistaJet isn't the only major BizAV entity to prioritize SAF adoption. Industry leading charter companies, such as NetJets, are also focusing their attention on sustainable practices, including utilizing SAF wherever possible. As these major providers incorporate SAF into their operations, bioengineered jet fuels become increasingly entwined with the industry — making them easier for commercial airline operators to evaluate and eventually adopt.
SAF makes its growing presence known
Access to SAF is growing rapidly. More airfields are carrying it and offering it alongside traditional jet A-1, and airfields are even beginning to get requests for it. And technology is making it easier for BizAV and private jet owners to specifically choose SAF by identifying the airfields that carry it.
Currently (September 2021), SAF is available at roughly two dozen major airfields, and it's set to come to dozens more over the next year or two. As massive companies continue to make environmentally friendly commitments, more airfields will need to address the rising demand for SAF to retain their business. This cascading effect will be the catalyst for bringing SAF to commercial airliners — and with it, aviation's fulfillment of an environmentally sustainable future.
The expert jet brokers at L & L International are here to help you acquire the perfect jet. Need to sell your jet? We can assist with that too.
Contact
the private aviation professionals online, at
sales@L-Lint.com
, or at
+1 (305) 754-3313
.