Privacy is a major part of business aviation, and one of the pillar benefits of owning or choosing a private charter. For many, this goes beyond the seclusion of a luxury cabin — it also includes the privacy of not having your movements tracked publicly. The Federal Aviation Administration (FAA) acknowledges the need for privacy and has subsequently launched its Privacy ICAO Address (PIA) program, affording jet owners the ADS-B privacy they desire.
Looking at the Privacy ICAO Address (PIA) program
The FAA's Privacy ICAO Address (PIA) program is the next iteration in privacy for BizAv, building atop the frameworks of the Limiting Aircraft Data Displayed (LADD) program, formerly the Block Aircraft Registration Request. However, this new program takes things a step further, shielding private aircraft from the traceability that comes with mode-S transponders.
Part of the ADS-B system, mode-S transponders emit the aircraft's ICAO code, which can be publicly tracked by means of flight aggregation software. The PIA program provides aircraft an alternate ICAO number — one that's disassociated with the aircraft's registration number. As a result, the craft can be tracked through public channels, but not identified. Aircraft also must register for a new domestic call sign.
How to request a PIA assignment

For jet owners looking to take advantage of enhanced privacy via the PIA program, the first step is to obtain a PIA assignment.
The process is straightforward
. Applicants must be U.S. registered and authorized to use a third-party call sign. Additionally, the craft must be equipped with 1090 MHz ADS-B.
Aviators must apply for and obtain a copy of their Initial Public ADS-B Performance Report (PAPR), which should include the permanently assigned ICAO address from a flight in ADS-B airspace within the past 180 days. This information should be submitted to the PIA request site, where, if approved, aircraft owners will receive their PIA assignment in as little as 10 days.
New PIA assignment in hand, aviators must program the new PIA into the mode-S transponder. Once installed, the final step is to obtain another PAPR from a flight in ADS-B airspace — this time with the PIA — and submit it to the PIA verification page for validation.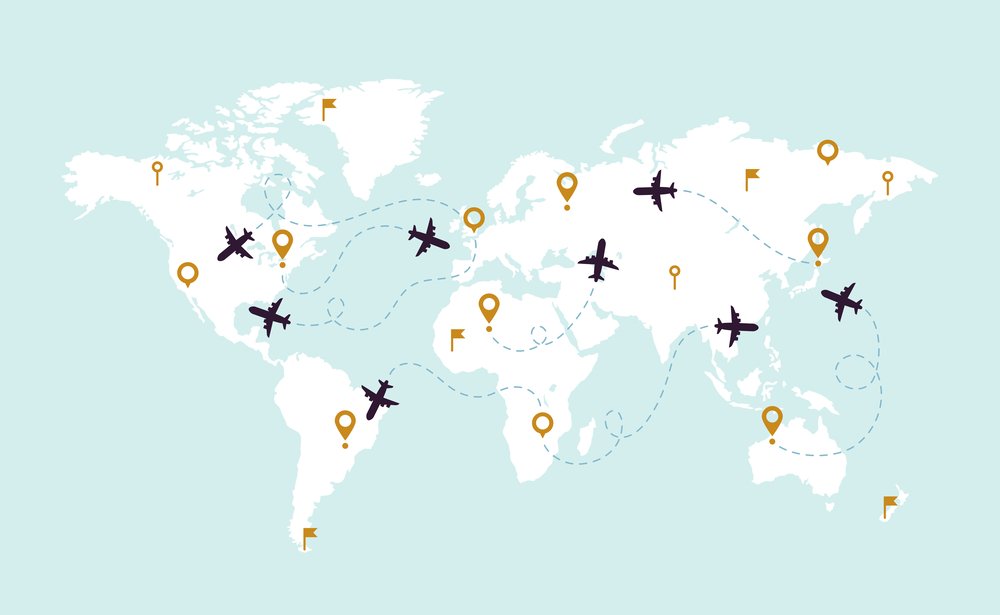 The strong case for PIAs
The PIA has strong support across the BizAv industry, largely backed by corporate jet owners. Protecting the movements of CEOs and investors has tremendous merit not only for their safety, but in protecting clandestine business operations. Likewise, politicians and high-net-worth individuals who may become targets can travel incognito when flying to and from commercial airfields.
Currently, the PIA program only extends to private charters in domestic airspace. International charters must revert to their original ICAO address, triggering a maintenance action. As this program continues to gain traction, avionics companies will likely come together for more seamless solutions. In the meantime, privacy reigns supreme in U.S. airspace!