The supersonic future is coming. And while there's been plenty of talk in private aviation about who's going to be the first to make it to the skies, a new player has taken the field — from the commercial aviation market.
United Airlines, with more than 4,500 flights per day to 338 airports on five continents, has thrown its hat into the ring. The company recently placed an order for 15 supersonic jets from Boom Supersonic, with the option to purchase another 35 in the future. It's a significant statement of confidence in the future of supersonic aviation in technologies still in development after Aerion's sudden departure from the race.
The first commercial stake in supersonics
While the buzz about new supersonic technology has been a focus of private aviation for years, commercial operators have remained on the sidelines — until now. Following the example of NetJets preemptive bid to become the first supersonic charter operator, United brokered a deal with Boom Supersonic to get its foot in the door as the first commercial airline to push Mach 2.
While the specifics of the deal remain under wraps, it's clear that United plans to test demand for commercial supersonics with an initially small fleet of 15 jets. The option for an additional 35 jets is contingent on, among other factors, the ability of the supersonic jets to "meet United's demanding safety, operating, and sustainability requirements."

United's focus on the future
While the shuttering of Aerion probably played a role in expediting United's decision to sign on with Boom Supersonic, talks likely began prior to that event — and almost certainly hinged on the sustainability prospects of Boom's Rolls-Royce manufactured Overture engine.
United has been firm in its commitment to sustainability in the coming years. Thanks to the Overture, Boom's XB-1 jet is set to run solely on sustainable alternative fuels (SAF). The concept of a 100% carbon neutral supersonic undoubtably played a major role in attracting United's interest; "The world's first purchase agreement for net-zero carbon supersonic aircraft marks a significant step toward our mission to create a more accessible world," said Blake Scholl, Boom Supersonic founder and CEO, "United and Boom share a common purpose — to unite the world safely and sustainably."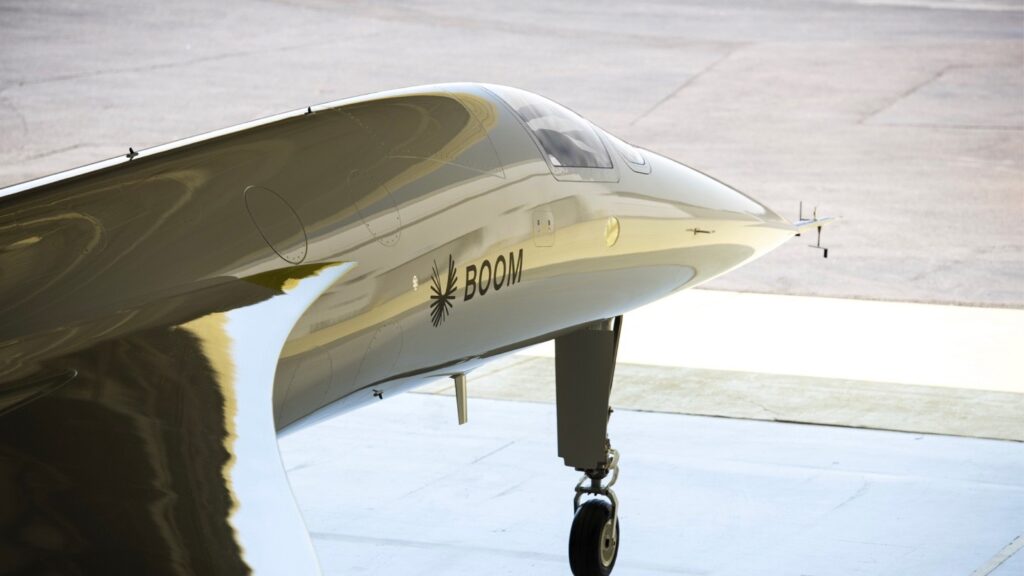 The first of more orders to come?
United's interest in commercial supersonics will likely spur orders from other airlines soon. United has set the bar for next-gen commercial air travel, and there's more urgency now that the supersonic market has consolidated. Aerion's disappearance shifts the burden of pioneering to Boom, which means there's one less company to meet supersonic demand. As supersonic jets get closer to market, the bottleneck for deliveries is projected to grow.
But there's still time. Boom doesn't expect to begin production until 2022, and the XB-1 is unlikely to enter service until 2025 or 2026. Even this timeline is subject to scrutiny. For context, Aerion's AS2 never made it to the prototype phase.
While it's important to temper expectations about supersonics, United's interest is exciting. It's the first concrete evidence of commercial operators planning for a future of faster air travel. Interest from one of the world's largest commercial airlines is a vote of confidence to encourage other supersonic manufacturers into competition with Boom to meet anticipated demand.
The expert jet brokers at L & L International are here to help you acquire the perfect jet. Need to sell your jet? We can assist with that, too.
Contact
the private aviation professionals online, at
sales@L-Lint.com
, or at
+1 (305) 754-3313
.