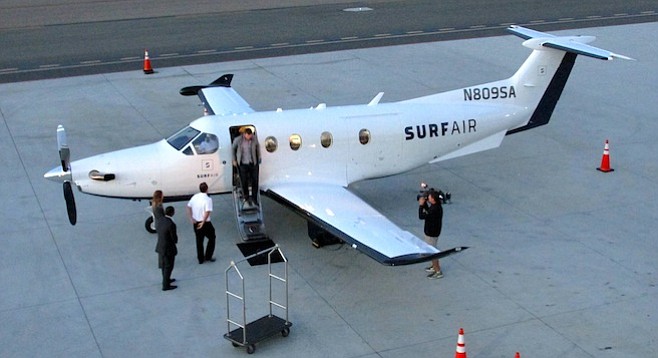 Would you pay $25,000 per year to be able to fly on demand, throughout the region? For frequent charter customers and businesses, this is a lot cheaper than buying a private jet. It can even be cheaper than first class flights, depending on the frequency and destination. It's a cost that makes sense for many customers, and it's why the "uberization" of flight-sharing and chartering is a movement that's only gaining steam.
Though it's faced some uphill legal battles in the past, flight-sharing appears to have weathered initial criticisms. Today there are more than a few services allowing private jet owners to make use of their aircraft for on-demand charters.
But the industry for private charters is moving so fast that it's already beginning to hit on the next iteration of business models. Now, flying for a flat rate is trending. What's more, it seems to be a happy medium between flight-sharing and traditional chartering. The race to make private air travel affordable has reached monthly (and annual) subscription status.
Surf Air is exploring a new model
Launched in early 2014, Surf Air has brought a new concept to the private charter market: flying for a flat rate. Instead of paying per seat (flight-sharing) or paying per destination (traditional charter), customers pay a flat monthly rate to be able to fly anywhere in a defined region, whenever they want.
For frequent flyers — and even not-so-frequent flyers — Surf Air presents several compelling price points that make private chartering not only accessible but also affordable:
Surf Air Express — $2,500 per year, with rates as low as $500 per flight
All-You-Can-Fly — From $1,950 per month
Group Package — From $5,000 per month
Surf Air's initial market focused on California and nearby Southwestern hubs. It covered California, including San Francisco, Napa, and San Diego, eventually chartering to Las Vegas and Reno, Nevada. California and Nevada soon made way for Texas. In 2017, the company expanded into overseas markets — setting up a hub in London, with access to nearby destinations Zurich, Luxembourg, Munich, and Milan.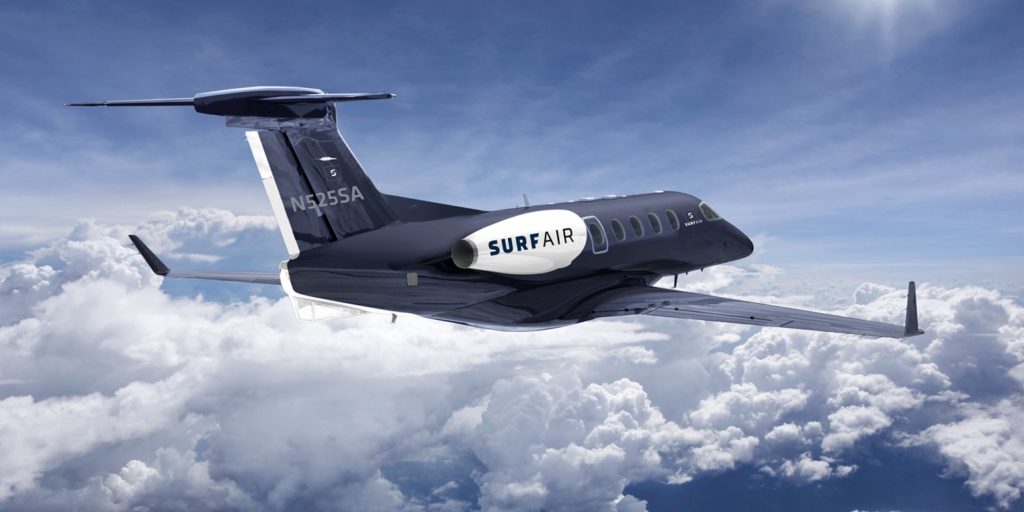 What does a subscription mean for private air travel?
Jet cards have been the standard for private aviation in the past. Most charter companies have used jet cards as a way to give their customers access to their services, with fixed variables that made pricing and scheduling easy. Now, subscription models stand to make things even easier.
With a subscription model, money is rolling in whether or not clients are flying. And because subscriptions are priced to be affordable to customers, with break-even points built in for the business, they offer a win-win structure for frequent flyers who prefer to travel in style.

While private air travel isn't for everyone, subscription pricing will likely open the door even wider for those seeking to experience it. In 2018, Surf Air claimed to have more than 3,000 subscribers for its service out of California — a state where almost a million millionaires reside.

For those with the desire to fly direct and the cash to charter, subscription services like those offered by Surf Air make the skies accessible and convenient. In fact, the business has streamlined the model so thoroughly that clients only need to show up for their flight 15 minutes before takeoff! Time will tell if the subscription model is successful, but early indicators show demand.