[et_pb_section bb_built="1″ fullwidth="on" specialty="off" background_image="https://l-lint.com/wp-content/uploads/2016/03/slider_1_1.jpg" transparent_background="off" allow_player_pause="off" inner_shadow="off" parallax="off" parallax_method="off" padding_mobile="off" make_fullwidth="off" use_custom_width="off" width_unit="on" make_equal="off" use_custom_gutter="off" custom_padding_tablet="50px|0|50px|0″ custom_padding_last_edited="on|desktop"][et_pb_fullwidth_header title="CORPORATE JET INSIDER" background_layout="light" text_orientation="center" header_fullscreen="off" header_scroll_down="off" background_url="https://l-lint.com/wp-content/uploads/2016/03/slider_1_1.jpg" background_overlay_color="rgba(255,255,255,0.82)" parallax="off" parallax_method="off" content_orientation="center" image_orientation="center" custom_button_one="off" button_one_letter_spacing="0″ button_one_use_icon="default" button_one_icon_placement="right" button_one_on_hover="on" button_one_letter_spacing_hover="0″ custom_button_two="off" button_two_letter_spacing="0″ button_two_use_icon="default" button_two_icon_placement="right" button_two_on_hover="on" button_two_letter_spacing_hover="0″ background_image="https://l-lint.com/wp-content/uploads/2016/03/slider_1_1.jpg" /][/et_pb_section][et_pb_section bb_built="1″ admin_label="section"][et_pb_row admin_label="row" background_position="top_left" background_repeat="repeat" background_size="initial"][et_pb_column type="3_4″][et_pb_post_title title="on" meta="on" author="off" date="on" categories="on" comments="off" featured_image="off" featured_placement="below" parallax_effect="on" parallax_method="on" text_orientation="left" text_color="dark" text_background="off" text_bg_color="rgba(255,255,255,0.9)" module_bg_color="rgba(255,255,255,0)" title_all_caps="off" use_border_color="off" border_color="#ffffff" border_style="solid" background_color="rgba(255,255,255,0)" parallax="on" /][et_pb_text background_layout="light" _builder_version="3.0.85″]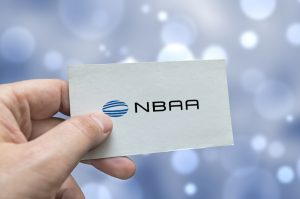 The National Business Aviation Association (NBAA): You know it's an important aviation organization that sponsors the NBAA-Business Aviation Convention and Exhibition (BACE), the largest business aviation trade show in the world. But what benefits does it provide its members, and why should you consider joining as a private or business jet owner — or future owner?
A little history
The NBAA is a trade organization that supports the needs of business jet owners who depend on business and private aviation. It was founded in 1947 to protect private and business aviation interests. Private aviation interest surged soon after WWII: Business leaders were realizing the benefits of flying, and more and more personal operators were cropping up. Organizers understood they had to act quickly to protect the rights of and airspace for private and business aviators; thus, they formed the NBAA with 19 companies as charter members.
Throughout its history, the NBAA has stayed true to its founders' goal of promoting private and business aviation interests. It has played a role in
airport improvements,
enhanced air traffic control regulations and weather reporting,
improved aircraft and aviation technologies,
important legislation in the best interests of business aviators, and much more.
Today, the organization has more than 10,000 member companies and has become more global in its scope. It now helps promote and protect aviation interests in the worldwide marketplace. It also provides products and services to those in the business and private aviation industry, including the NBAA-BACE.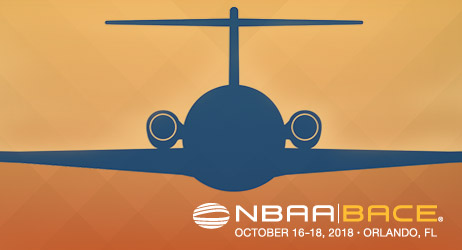 NBAA membership
Membership is open to private and business jet owners — whether they own one or many — as well as members of companies involved in the business aviation industry, including aircraft manufacturers, pilots, maintenance professionals, flight operations team members, as well as suppliers and vendors. Levels of membership vary and determine dues and benefits. In addition, those who register their aircraft outside the U.S. can become affiliate members.
Members share their expertise on organizational initiatives with each other. They have opportunities to serve on various committees that address industry causes and concerns. They have access to information regarding industry issues as well as opportunities to advance their managerial skills and careers. Members also receive discounts on events, a free weekly newsletter and monthly trade magazine to stay informed on important news and technologies, as well as the backing of an organization whose members and leaders advocate for them locally and on a national level.
If you would like your organization to become a NBAA member or become one yourself, you or a representative of your business can simply fill out an application.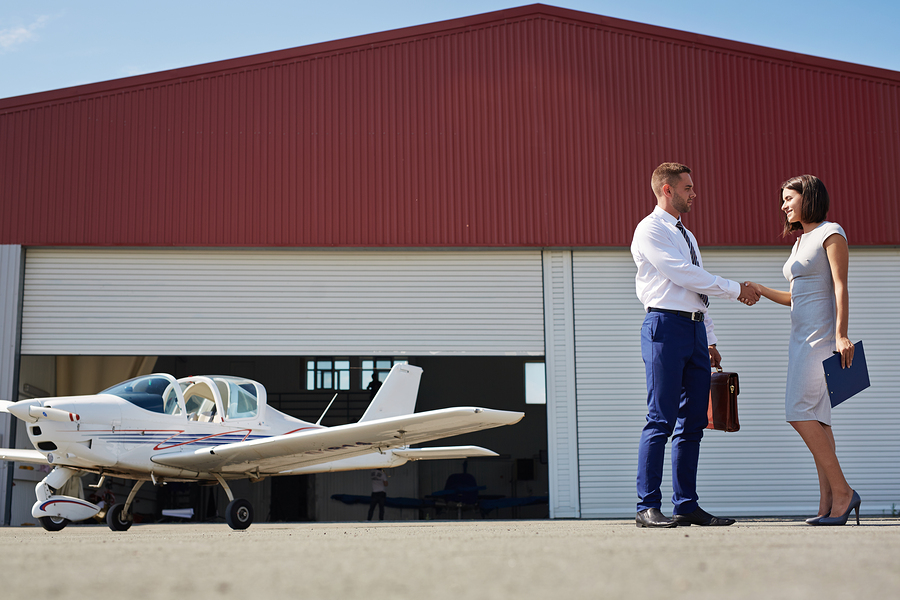 Standards and resources
The NBAA and its member companies are dedicated to making the skies safer for business aviation. The organization implemented its Flying Safety Award program to recognize outstanding safety records of member companies and their employees. It requires member companies and their pilots, maintenance workers, and others involved in aviation to undergo ongoing training and proficiency checks to help ensure the utmost safety.

To keep up with their training and stay on top of the latest regulations, requirements, technologies, equipment, and additional information related to business aviation, members have access to a vast array of resources. The NBAA website offers access to information, products, services, social media, podcasts, an events calendar, and a job board. Members can network with each other and gain instant access to expert knowledge, ask questions, and problem solve. They also receive discounts on services such as shipping and aeromedical services, certain events, business development services, as well as insurance and workers' compensation plans.

The NBAA also maintains a member list and recommends you utilize expert services if you are looking to purchase a new or pre-owned jet. They can explain the acquisition process, help you find a good aircraft fit, and guide you through the purchase process, which can be daunting. By purchasing through a NBAA-endorsed member, you can be assured of a well-maintained aircraft, a fair price, and a relatively problem-free buying experience.

[/et_pb_text][/et_pb_column][et_pb_column type="1_4″][et_pb_sidebar orientation="right" area="sidebar-1″ background_layout="light" remove_border="off" show_border="on" /][/et_pb_column][/et_pb_row][/et_pb_section]